Best Method to Safely Consume Medical Cannabis for Healing
We have learned that Vaporization of Cannabis Oil is the Safest method to safely rush large amounts of water filtered vapor into your lungs for medical consumption. ENAIL ENAILS ENAIL!
Now you may ask what is an eNail?
We chose to showcase to their views
The Most Awarded eNail brand
Coupon below keep reading…..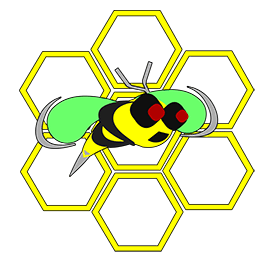 710 Life is the Cannabis Concentrate Brand Designed & Sold at Smoke Shops and at 420life.com
410 Life is the Cannabis Flower Brand Designed & Sold at Smoke Shops and at 420life.com
First lets get the Acronyms explained 710 is OIL spelled upside down and is the 420 Worlds Secret Call Sign for Dabs.
420 is well a long story of  a meeting time for some up north cali kids many years ago. now that the number acronyms are covered lets dive in….
What all the hype is surrounding the eNail Kit?
An eNail Kit is a dabbers best friend…. As technology improving on every aspect of their lives, there's bound to be something that's safer and easier to heat your quartz banger or titanium nail for dabbing other than holding a dangerous super high-temperature thingy like the butane torch. That's we invented the 710 Life E-nails  and now everyone wants an enail kit or enails . it's very simple to use a lot safer device that allows for precision control of your temperatures. It's not exactly rocket science, the working mechanism is relatively simple, in this 420Life Wiki we'll show you what makes an enail dab kit and why should it become the next big thing in the dabbing game.
Think of your coffee machine or water heater, they all have at least one PID controller in them, so you can have the perfect shower or a nice cup of coffee,  PID controllers are in everything.
710 Life PID Controller
THE DESKTOP CONTROLLER, CAN BE LEFT ON ON THE TIME OR TURNED OFF/ON WHEN NEED. 


THIS VERSATILE RUGGED CONTROLLER HAS WON MORE HIGH TIMES MAGAZINE AWARDS THEN ALL THE OTHER COMPETITORS COMBINED 🙂


NOW THAT IS SMOKING THE COMPETTION IN THE WEED INDUSTRY IF WE MAY SAY SO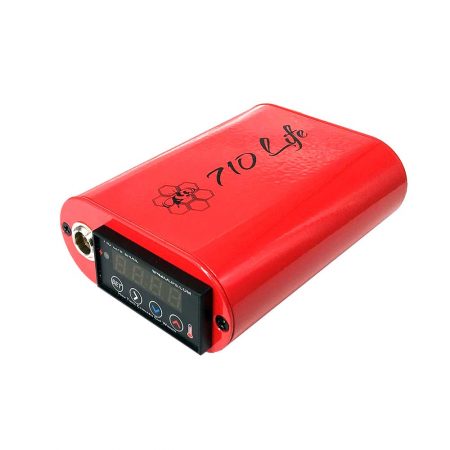 An eNail dab kit consists of a PID Controller in an enail dab kit is responsible for adjusting the temperature of the coil using the dials on the control panel, by connecting to the thermocouple temperature sensor that was built-in the heating coil, the display panel can show you the temperature rising or dropping in real-time. It's the "brain" of the whole dab kit.
The standard connection joint of the controller is the 5 pins Mini XLR female joint, which means there is a lot of space for modifying and customizing your equipment when you get the hang of it.
There is an on/off switch on the back of the unit (this only applies to 710 Life controllers, other manufacturers might place the button/switch on the front or the side of the unit), when it's switched on it'll start working and vice versa.
DO I NEED A PORTABLE ONE LIKE THE ONE BELOW IS FOR PORTABILITY. CHARGING WILL BE NEEDED
GURANTEED THE VAPORIZE YOUR OIL WITH MORE FLAVOR OF THE TERPENES THEN ANY OTHER BRAND EVEN PUFFCO
The most awarded eNail brand in the cannabis industry now completly wireless.  The perfect dab has arrived, giving you unparalled flavor & performance.  Take the largest dabs in the industry with 0% pooling while keeping all the terp profile 100% completely intact.  take the fatest flavored vapes possible. All the quality you love in their corded eNails now in the palm of your hand.  Low temp dabs available anywhere anytime guarenteed to taste every terp like the extraction artist intended.  Largest atomizer, with Patent Pending Triple Substrate Heating Technology ® No other brand has better flavor and a huge vapor to compliment the most pickiest dabbers in the world. Click here to get  yours often on backorder you can still place the order it will be fullfilled as fast as we can produce them…. the huge influx in demand for their Evolution Erig eNail has been so hard to keep up with production. Click here and order yours today!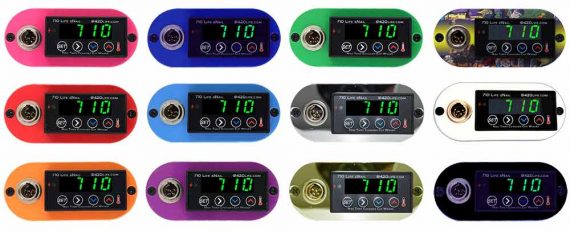 We manufacture the most durable most awarded eNails in the industry. We are the 1st major canna brand to engineer and design an e-nail prior to 2010 most dabbers used a torch designing an FCC compliant USA engineered product that will last you for many years to come. Best of all, their enails are made with 0 tolerances for error by using thicker gauge wires in their units insures they can handle movement, wear and tear, and constant use. It's always a plus to know that their e-nail products are in use daily in dab bars/shops for over a decade.  Our digital nail is made durable for many years of long lasting precision heating & vaporization of your aromatherapy oils. Built for years of fun and replacement parts are available to keep it working for decades. their eNails provide precise heating  and excellent function for your essential oils. We constantly are working on various ideas and create custom tools to fit their needs of the essential oils industry. their enails are compact and fit in the palm of your hand. They are ready to go in under a minute. 710 life is proud of all their entire product line working with chipset manufacturer and battery manufacturers to combine their engineering skills with their ability to produce the highest quality that you have come to expect. their custom created PID controller in their enails are easy to use with precise digital temperature control is everything you need to have a great session.  Consistent stable temperature makes their product the best enail for dabs.  Set it and forget it!, with their enails you set the temperature and your good to go you never have to set it again! Only an enail can achieve constant maintained low temps.  We are constantly innovating and engineering new ways to improve the current state of enail vaporization. We emphasize on providing consumers with products that are reliable, user friendly and above all affordable.
WE DO NOT CONDONE THE USE OF TOBACCO OR ANY ILLEGAL SUBSTANCES their PRODUCTS ARE STRICTLY FOR NATURE'S NATURAL PLANT OIL AROMATHERAPY OF LEGAL PLANT EXTRACTS. 
KNOW THE LAWS IN YOUR STATE BEFORE PURCHASING!
ABOSUTELY NEVER CONDONE ANYONE UNDER 21 EITHER! THIS IS FOR ADULTS
ALWAYS REMEMBER TO BE SAFE KEEP AWAY FROM CHILDREN
If you don't know about them visit 420life.com


420life.com

the industry's most awarded eNail brand
with

over 12 cannabis industry awards

and…..


7 awards from High Times Magazines alone

!


$ave

USE

COUPON CODE:

       

NEWS10


to

save 10% off

your first order from 420life.com

(ORDER MUST BE OVER $50 TO APPLY)