Afroman Got Raided by Cops, So He Put Them in His Music Video
Afroman isn't the first rapper to turn a damaging experience with law enforcement into music, but he's definitely the first to shout out his mom's lemon pound cake in the process.
After the Adams County Sheriff's Office conducted a raid on his Ohio property in 2022 with a warrant for drug trafficking and kidnapping, Afroman, real name Joseph Foreman, told VICE he lost out on gigs and felt angry and powerless.
He channeled that energy into a pair of songs, "Lemon Pound Cake" and "Will You Help Me Repair My Door,"
with music videos that feature actual footage of deputies smashing their way onto his property,
rifling through his belongings,
and checking out the baked goods sitting on his counter before they cut power to his personal security cameras altogether.
Clips from Afroman's music videos have since gone viral on TikTok so we put it on our YouTube!. He was never charged with a crime, and maintains that the sheriff's department stole $400 of his money that they seized during the raid.
Footage from the Adams County Sheriff's Office raid of Afroman's home is now the setting for two new music videos.
The Ohio-dwelling rapper and singer, known for his song "Because I Got High," recently released two music videos, "Lemon Pound Cake" and "Will You Help Me Repair My Door," using home security footage captured during the raid.
Armed sheriff's deputies raided Afroman's Winchester, Adams County, home last August in search of marijuana and drug paraphernalia on suspicion of drug trafficking and kidnapping, according to a search warrant obtained by Enquirer media partner Fox 19.
'Our Pot Head of State':Afroman announces 2024 presidential bid
Sheriff's raid:Afroman gets back money seized in sheriff's office raid of Ohio home, $400 missing
Deputies seized marijuana and over $5,000 in cash during the raid, but no charges were filed. The money was returned to Afroman in November, minus $400. Adams County Sheriff Kimmy Rogers told The Enquirer at the time that the missing cash was being investigated by the Ohio Bureau of Criminal Investigation.
Afroman addressed the warrant and poked fun at the sheriff's deputies in both songs.
Besides new music, the "Colt 45" rapper also recently announced his intention to run for president in 2024.
DIRTY COPS BE TOO MUCH, WHEN CAN WE FIGHT BACK?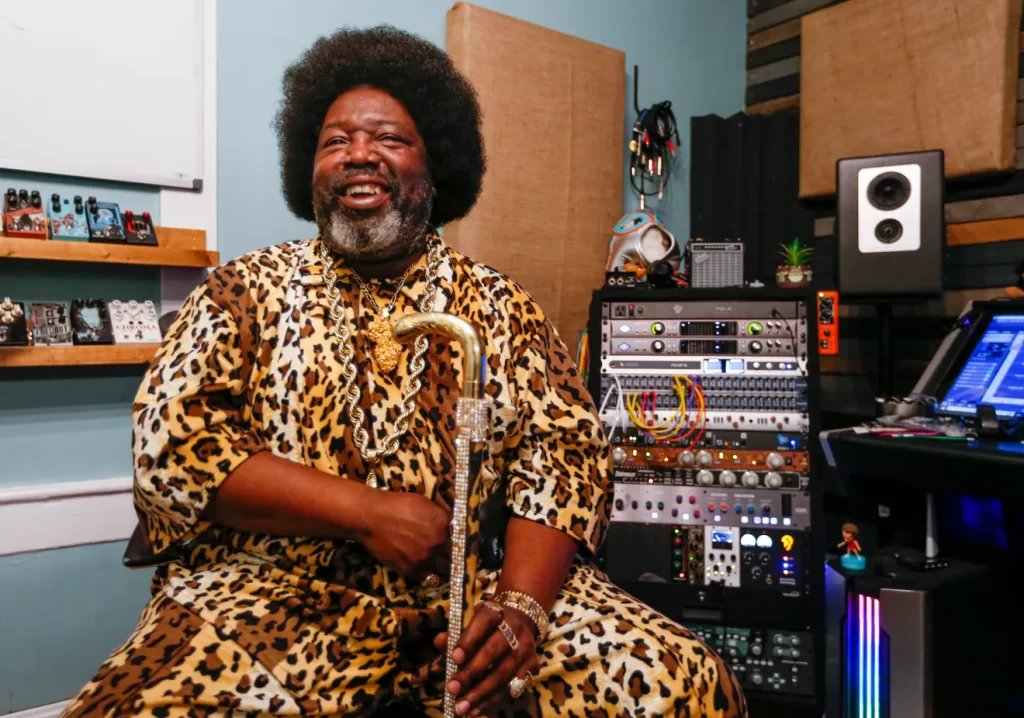 ---
A

f

r

o

m

a

n'

s

Warrant

$ong

REAL LIFE WARRANT OF HIS HOUSE!
The owner of this News site is heavily involved with Entertainers and has had the pleasure to meet several and work with them in promotion of his healthy cannabis products he sells.  This was by far a humble man and funny… makes you laugh up and down so hard!
Listen to

A

f

r

o

m

a

n'

s

Music
on

Spotify

– Click here