El Chapo's son has been captured in Sinaloa in Mexican military operation
Ovidio Guzmán, the son of Joaquin "El Chapo" Guzmán and leader of the Los Chapitos, has been arrested by Mexican authorities in Sinaloa, sources tell Fox News Digital.
The arrest took place in the town of Jesús María by elements of the Mexican National Guard, the Secretary of National Defense (SEDENA) and the Secretary of the Navy (SEMAR). Residents of the city woke to gunfire as government forces fought with local cartel forces.
Footage circulating on social media purported to show a convoy of cartel vehicles moving to disrupt Guzmán's arrest.
Mexican President Andrés Manuel López Obrador confirmed that there had been a military operation in Sinaloa, but declined to offer details.
"We do not know how the events are in Sinaloa. There is an operation that began at dawn, and later we will inform you about it," Obrador said Thursday.
Mexican authorities previously detained Guzmán in 2019, but quickly released him to avoid a massive confrontation with cartel forces.
The 2019 incident saw Mexico's president order a retreat of his forces following an assault from the cartels. At least eight people were killed in that incident.
Guzmán remains a high-level member of the Sinaloa Cartel. In December 2021, the U.S. government offered a reward of $5 million to anyone who offered information to arrest the sons of El Chapo — Ovidio, Iván, Jesús, Alfredo and Joaquín Guzmán — as they are considered leaders of a faction within the Sinaloa Cartel. source
Mexican authorities confirm arrest of son of drug kingpin 'El Chapo' after 6-month interagency investigation
Ovidio Guzmán was not been one of El Chapo's better-known sons until an aborted operation to capture him in 2019
The son of notorious Mexican drug cartel leader Joaquin "El Chapo" Guzmán was nabbed Thursday after a six-month interagency investigation, Mexican authorities confirmed.
During an afternoon press conference, Defense Secretary Luis Cresencio Sandoval said Guzmán's son – whom he only identified as "Ovidio" – was arrested early Thursday morning northwest of Culiacan in the state of Sinaloa.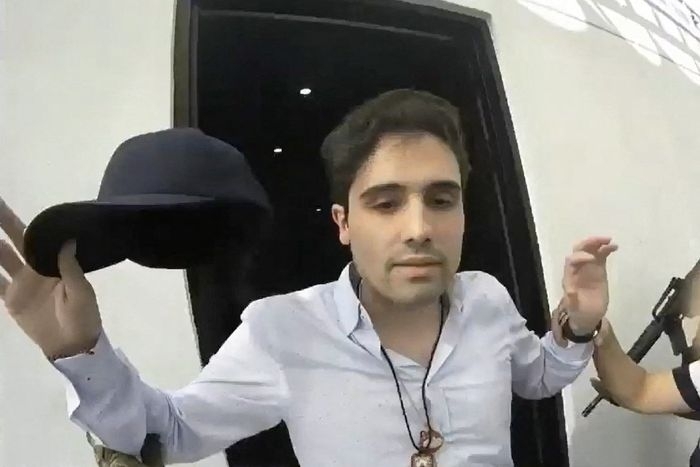 Sandoval said Guzmán was a leader of a Sinaloa faction he called "los menores" or "the juniors," who are also known as "Los Chapitos," for the sons of El Chapo.
Guzmán's arrest was the result of six months of interagency investigation and surveillance work, Sandoval said.
National Guard troops spotted SUVs, some with homemade armor, and immediately coordinated with the army as they established a perimeter around the suspicious vehicles and forced the occupants out to be searched.
The security forces then came under fire but were able to gain control of the situation and identify Guzmán among those present and in possession of firearms, Sandoval said.
Cartel members set up 19 roadblocks including at Culiacan's airport and outside the local army base, as well as all points of access to the city of Culiacan, Sandoval said, but the Air Force was able to fly Guzmán to Mexico City despite their efforts, and he was taken to offices of the Attorney General's organized crime special prosecutor.
Ovidio Guzmán, nicknamed "the Mouse," had not been one of El Chapo's better-known sons until an aborted operation to capture him three years ago. That attempt similarly set off violence in Culiacan that ultimately led President Andrés Manuel López Obrador to order the military to let him go.
U.S. Homeland Security Investigations had posted a $5 million reward for information leading to the arrest and/or conviction of Guzmán last year.
Alleged cartel members responded to Thursday's operation by carjacking Culiacan residents and setting vehicles ablaze in the cartel stronghold. Local and state authorities warned everyone to stay inside.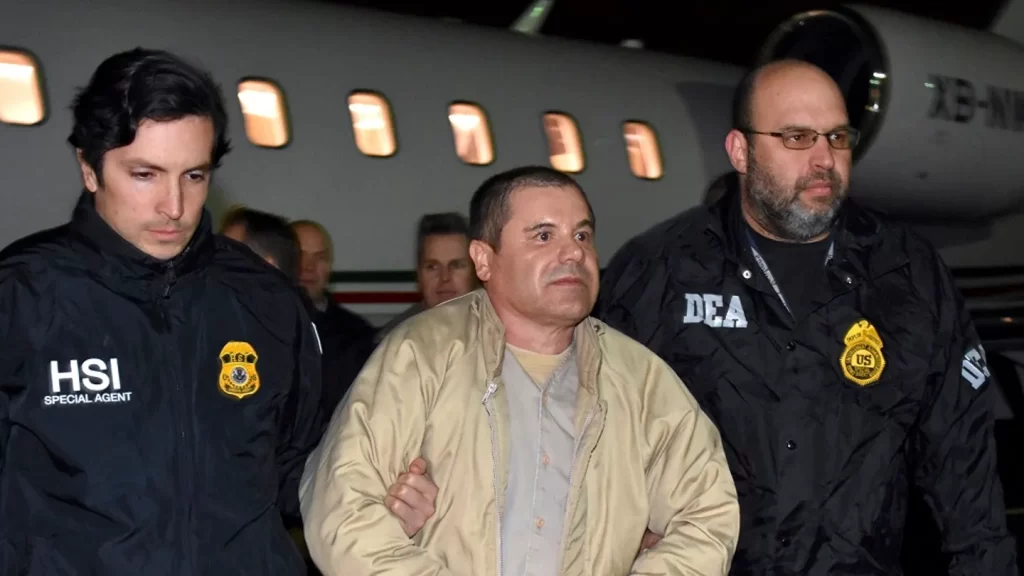 Intermittent gunfire continued into the afternoon Thursday in Culiacan as Mexican security forces continued to clash with cartel gunmen and few people ventured out. Airports there and in several other Sinaloa cities remained closed.
CLICK HERE TO GET THE FOX NEWS APP
Thursday's high-profile capture comes just days before López Obrador will host U.S. President Joe Biden for bilateral talks followed by their North American Leaders' Summit with Canadian Prime Minister Justin Trudeau. Drug trafficking, along with immigration, is expected to be a top talking point.
The Associated Press contributed to this report.