Harmful to Minors Laws
Harmful-to-minors laws seek to protect minors, generally considered those seventeen and younger, from pornography, obscenity, and other material that may bring harm to them. These laws are based on the concept of variable obscenity — that is, material can be considered obscene when viewed by children and young people though not when viewed by adults. After many previous attempts, the Supreme Court established current standards for what is legally obscene in Miller v. California (1973), in which it reiterated that obscene material is not protected as free speech under the First Amendment.
Court has upheld concept of 'variable obscenity'
The Supreme Court approved of the concept of variable obscenity when it upheld a New York harmful-to-minors law in Ginsberg v. New York (1968). The case involved the prosecution of Sam Ginsberg, the owner of Sam's Stationary and Luncheonette in Bellmore, Long Island, for selling two "girlie" magazines to a sixteen-year-old boy. The magazines featured pictures of nude women, such that did not meet the definition of obscenity for adults. Writing for the Court, Justice William J. Brennan Jr. reasoned that the New York statute "simply adjusts the definition of obscenity to social realities" and serves the state's interest in protecting minors.
Harmful-to-minors laws have survived constitutional challenge
Nearly every state has some form of harmful-to-minors law. Many of these laws limit distribution of sexually explicit material to minors. The majority of these laws have survived constitutional challenge. For example, the Eleventh Circuit Court of Appeals upheld a Georgia law regulating the display of material harmful to minors in American Booksellers v. Webb (11th Cir. 1990). The Tennessee Supreme Court upheld a similar law in Davis-Kidd Booksellers, Inc. v. McWherter (Tenn. 1993).
Courts have struck down harmful-to-minors laws relating to the Internet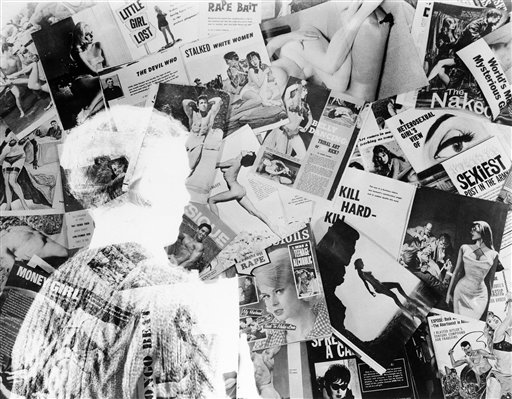 Harmful-to-minors laws have fared far less successfully in cyberspace, as federal courts have invalidated several such laws. Although the physical world affords a relatively easy way to segregate adult and minor consumers of adult material, the online world presents much tougher challenges. For this reason, many reviewing courts have struck down Internet harmful-to-minors laws, finding that the state's laudable interests in protecting minors cannot suppress the free speech rights of adults or older minors. For example, the Tenth Circuit Court of Appeals ruled in American Civil Liberties Union v. Johnson (1999) that a New Mexico statute criminalizing online transmission of material harmful to minors violated the First Amendment. Other appeals courts invalidated similar laws in PSINET, Inc. v. Chapman (4th Cir. 2004) and American Booksellers Foundation v. Dean (2d Cir. 2003).
Congress has made notable attempts to restrict online material that might be considered harmful to minors. When the Communications Decency Act of 1996, which sought to prohibit "indecent" and "patently offensive" speech on the Internet, was invalidated by the Supreme Court in Reno v. American Civil Liberties Union (1997), Congress responded by passing the narrower Child Online Protection Act of 1998 (COPA). However, in Ashcroft v. American Civil Liberties Union (2004), the Court upheld a preliminary injunction from the lower courts preventing enforcement of COPA. The Court ruled that software designed to filter out offensive content was a less speech restrictive alternative to limiting minors' exposure to online pornography than was a general criminal law such as COPA. On remand, the Third Circuit Court of Appeals in March 2007 granted a permanent injunction against enforcement of COPA, finding that it violated the First Amendment.
David L. Hudson, Jr. is a law professor at Belmont who publishes widely on First Amendment topics.  He is the author of a 12-lecture audio course on the First Amendment entitled Freedom of Speech: Understanding the First Amendment (Now You Know Media, 2018).  He also is the author of many First Amendment books, including The First Amendment: Freedom of Speech (Thomson Reuters, 2012) and Freedom of Speech: Documents Decoded (ABC-CLIO, 2017). This article was originally published in 2009.​
By David L. Hudson Jr. cited https://mtsu.edu/first-amendment/article/966/harmful-to-minors-laws