Twitter Files part 4

drop


showing executives

' approach to
'

Change of Ppolicy for Trump Alone

'

The release of Twitter data is the latest installment in a series of files showing censorship within the social media giant
The Removal Of Donald Trump – Part 2 • Michael Shellenberger (@ShellenbergerMD)
Twitter CEO Elon Musk and independent journalist Michael Shellenberger have released another installment of internal files from Twitter with this latest batch highlighting the chaos within the company on the day after the January 6 Capitol Hill riot.

"The Removal of Donald Trump: January 7," author Shellenberger posted Saturday night to begin a larger thread. "As the pressure builds, Twitter executives build the case for a permanent ban."

"On Jan 7, senior Twitter execs: – create justifications to ban Trump – seek a change of policy for Trump alone, distinct from other political leaders – express no concern for the free speech or democracy implications of a ban This #TwitterFiles is reported with @lwoodhouse," the first post read.


Shellenberger's thread starts off by showing how Twitter employees had previously resisted calls to ban Trump from the platform but then outlined how they went about pushing for just that as calls to ban Trump intensified.

Shellenberger referenced public calls from former First Lady Michelle Obama and many other prominent figures calling for Trump's ban on January 7.

FILE – In this Thursday, Dec. 31, 2020, file photo, President Donald Trump arrives on the South Lawn of the White House, in Washington. (AP Photo/Evan Vucci, File)

The next post stated that Twitter's CEO at the time, Jack Dorsey, was on vacation and delegated much of the responsibility to senior executives, including Former Twitter Head of Trust and Safety Yoel Roth, who Shellenberger points out were "overwhelmingly progressive."

"In 2017, Roth tweeted that there were 'ACTUAL NAZIS IN THE WHITE HOUSE,'" Shellenberger wrote. "In April 2022, Roth told a colleague that his goal 'is to drive change in the world,' which is why he decided not to become an academic."

The thread goes on to say that Dorsey sent an email to employees on January 7th telling them they need to "remain consistent" with policies "including the right of users to return to Twitter after temporary suspension."

After that email, a screenshot shows Roth reassuring an employee that "people who care about this…aren't happy with where we are."

"Around 11:30 am PT, Roth DMs his colleagues with news that he is excited to share," Shellenberger tweeted. "'GUESS WHAT,' he writes. 'Jack just approved repeat offender for civic integrity.' The new approach would create a system where five violations ("strikes") would result in permanent suspension."

"Progress!" a member of Roth's team says back which Shellenberger writes "makes clear that they had been pushing" Dorsey for "greater restrictions on the speech Twitter allows around elections."

A colleague then asks Roth if this decision means that Trump can be banned given that Trump had one "remaining strike."

"Does the incitement to violence aspect change that calculus?" The employee wrote to which Roth responded that it does not and Trump continues to have one strike remaining.

"This is for everything else," Roth said.

Twitter Files part 4 The #TwitterFiles Rorschach test

Shellenberger then wrote that Roth's colleague's query "heavily foreshadows what will happen the following day."

"On January 8, Twitter announces a permanent ban on Trump due to the 'risk of further incitement of violence,'" Shellenberger wrote.

"On J8, Twitter says its ban is based on 'specifically how [Trump's tweets] are being received & interpreted,'" Shellenberger continues. "But in 2019, Twitter said it did 'not attempt to determine all potential interpretations of the content or its intent.'"

Shellenberger wrote that the "only" message from a Twitter employee expressing serious concern about potential free speech ramifications of banning Trump came from a junior level employee who said it's a "slippery slope" to make "one-off ad hoc" decisions that "don't appear rooted in policy."

Shellenberger provided examples of Twitter employees using the term "one off" in Slack discussions which he says "reveals significant employee discretion over when and whether to apply warning labels on tweets and 'strikes' on users."

"Twitter employees recognize the difference between their own politics & Twitter's Terms of Service (TOS), but they also engage in complex interpretations of content in order to stamp out prohibited tweets, as a series of exchanges over the "#stopthesteal' hashtag reveal," Shellenberger's thread added.
"Roth immediately DMs a colleague to ask that they add 'stopthesteal' & [QAnon conspiracy term] 'kraken' to a blacklist of terms to be deamplified. Roth's colleague objects that blacklisting 'stopthesteal' risks 'deamplifying counterspeech' that validates the election," Shellenberger wrote.
"Indeed, notes Roth's colleague, 'a quick search of top stop the steal tweets and they're counterspeech,'" Shellenberger's thread continued. "But they quickly come up with a solution: 'deamplify accounts with stopthesteal in the name/profile' since 'those are not affiliated with counterspeech.'"
Shellenberger also highlighted how Twitter employees struggled deciding whether to punish users who posted screenshots of Trump's deleted January 6th tweets with one saying that "we should bounce these tweets with a strike given the screenshot violates the policy" and another saying "they are criticising Trump, so I am bit hesitant with applying strike to this user."
"What if a user dislikes Trump *and* objects to Twitter's censorship?" The thread continued. "The tweet still gets deleted. But since the *intention* is not to deny the election result, no punishing strike is applied. 'if there are instances where the intent is unclear please feel free to raise.'"
"Around noon, a confused senior executive in advertising sales sends a DM to Roth," Shellenberger continues.
"Sales exec: 'jack says: 'we will permanently suspend [Trump] if our policies are violated after a 12 hour account lock'… what policies is jack talking about?' Roth: '*ANY*' policy violation."
What happens next, according to Shellenberger, is "essential" to understanding the justification" used to ban Trump.
"Sales exec: 'are we dropping the public interest [policy] now…' Roth, six hours later: 'In this specific case, we're changing our public interest approach for his account…'"
"The ad exec is referring to Twitter's policy of 'Public-interest exceptions,' which allows the content of elected officials, even if it violates Twitter rules, 'if it directly contributes to understanding or discussion of a matter of public concern," Shellenberger wrote.
Shellenberger then reported Twitter moderation looked to ban Rep. Matt Gaetz, R-Florida, even though it "doesn't quite fit anywhere (duh)."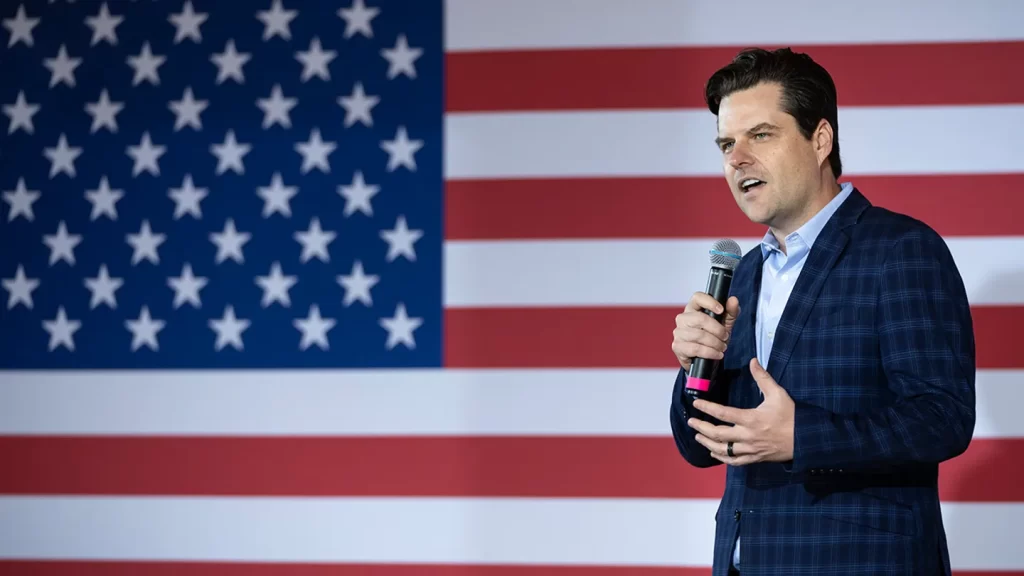 Roth even mentioned personally "trying to talk [Twitter's] safety [team] into…  removal as a conspiracy that incites violence."
"Around 2:30, comms execs DM Roth to say they don't want to make a big deal of the QAnon ban to the media because they fear 'if we push this it looks we're trying to offer up something in place of the thing everyone wants,'" Shellenberger reported.
"Yep," Roth simply responded.
Later that evening, Roth corresponded with a Twitter engineer, who reached out via direct message.
The engineer said: "Trump's account is not technically different from anybody else' and yet treated differently due to his personal status, without corresponding Twitter rules to clarify the responsibilities that should come with that status."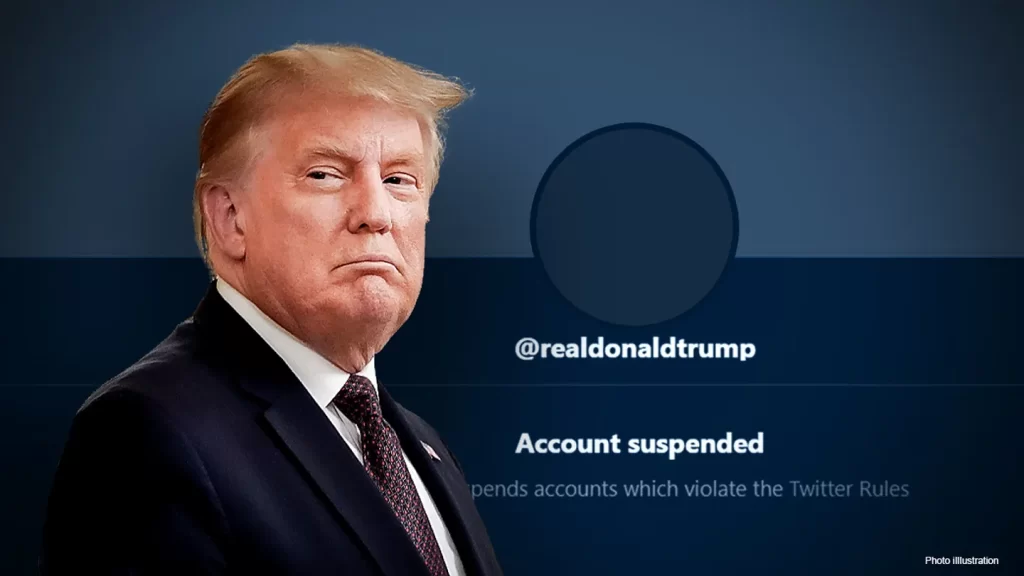 "Roth's response hints at how Twitter would justify deviating from its longstanding policy," Shellenberger wrote, as Roth said Twitter felt comfortable deviating from its own policy.
"To put a different spin on it: policy is one part of the system of how Twitter works… we ran into the world changing faster than we were able to either adapt the product or the policy," Roth said in response.
Amid the company's push for banning Trump and those who spoke out about the 2020 presidential election, one "junior employee" attempted to call for Twitter to stick to its own policies.
"The evening of January 7, the same junior employee who expressed an 'unpopular opinion' about 'ad hoc decisions… that don't appear rooted in policy,' speaks up one last time before the end of the day," Shellenberger reported.
Shellenberger said that same employee said the decisions to ban and suspend certain users on a whim could push an idea of Twitter tyranny. He wrote: "My concern is specifically surrounding the unarticulated logic of the decision by FB. That space fills with the idea (conspiracy theory?) that all… internet moguls… sit around like kings casually deciding what people can and cannot see."
Shellenberger reported: "The employee notes, later in the day, 'And Will Oremus noticed the inconsistency too…,' linking to an article for OneZero at Medium called, 'Facebook Chucked Its Own Rulebook to Ban Trump.'"
In the article, Oremus said: "dominant platforms have always been loath to own up to their subjectivity, because it highlights the extraordinary, unfettered power they wield over the global public square and places the responsibility for that power on their own shoulders."
e added: "So they hide behind an ever-changing rulebook, alternately pointing to it when it's convenient and shoving it under the nearest rug when it isn't."
"Facebook's suspension of Trump now puts Twitter in an awkward position. If Trump does indeed return to Twitter, the pressure on Twitter will ramp up to find a pretext on which to ban him as well," Oremus said. And Twitter executives did, Shellenberger said.
By Andrew Mark Miller , Lawrence Richard | Fox News https://www.foxnews.com/media/twitter-files-part-4-drop-showing-executives-approach-change-policy-trump-alone

The Twitter Files, a set of internal documents shared by Elon Musk with two outside reporters, purports to share an objective history of how Twitter operated under prior management. But instead it's become a political Rorschach test.