House Dems torched over 'ludicrously evil' vote against 'Born Alive Act'
Democratic Reps. Henry Cuellar and Vicente Gonzalez were the only members of their party who did not vote against the act
Rep. Jerry Nadler and Rep. Suzanne Bonamici argued in opposition to the Born-Alive Abortion Survivors Protection Act on Wednesday, claiming it's dangerous for infants.
House Democrats are taking heat for their decision to vote against the Born-Alive Abortion Survivors Protection Act, coined the "Born-Alive Act," that some leftists trashed on social media as "performative deflection" for Republicans.
The act, which would require medical professionals to provide life-saving care for babies who survive attempted abortion procedures and defines the infants as "legal person[s] for all purposes under the laws of the United States," passed the House of Representatives Wednesday with a 220-210 vote.
All "no" votes came from Democrats and nearly every Democratic House member voted against the bill.
Texas Democratic Rep. Henry Cuellar was the only member of his party to vote in favor of the bill while his Democratic colleague Rep. Vicente Gonzalez, also of Texas, voted present.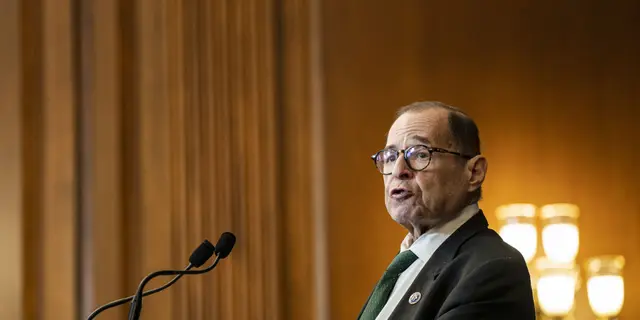 Eric Scheidler, executive director of Pro-Life Action League, ripped the tally in a statement to Fox News Digital.
"Yesterday's vote chillingly reveals how deep in the tank the Congressional Democrats are for Planned Parenthood and Big Abortion. They aren't even willing to provide help to a tiny baby who survives a failed abortion, because that shows too clearly how every single abortion violently ends the life of an innocent human being," he wrote.
"These abortion survivors have to be sacrificed to protect the right to kill unborn babies," he added.
Hugh Brown, executive vice-president of American Life League, provided the following statement to Fox News Digital:
"Nancy Pelosi stated today, 'Instead of joining Democrats to condemn all political violence, the House GOP chose to push their extreme anti-choice agenda.' The Born-Alive Abortion Survivors Protection Act says that any infant born alive following an abortion attempt or who survives the abortion is a 'legal person for all purposes under the laws of the United States'…
"American Life League applauds Nancy Pelosi and her Democrat horde for finally speaking publicly about the evil truth that they so rarely speak. The truth is that Democrats believe that a child born in any circumstance that they consider an inconvenience is political violence. To a Democrat, a baby's life is violence. How sickly ironic…
"Democrats have always enthusiastically supported the murder of babies through abortion. This evil practice lines Democratic pockets and funds their selfish lifestyles through the unlimited financial support and donations from blood-lusting groups like Planned Parenthood and the self-proclaimed worldly elite. What will it take for the good people of this nation to wake up and vote out those whose very existence is defined by evil? America is better than this, and it's time her people woke up."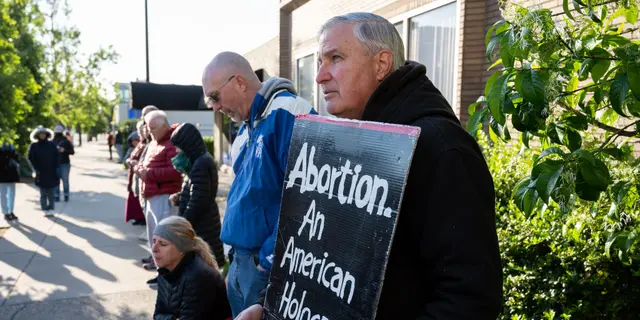 "Nadler has worked to expand child killing nearly his entire congressional career and his statements show a total apathy for the horrors for which he is directly responsible."
Carol Tobias, president of National Right to Life, weighed in as well, telling Fox News Digital, "The fact that only one lone Democrat voted in favor shows just how extreme the majority of House Democrats are. This bill is not about abortion, but pro-abortion groups and their allies have tried to make it about abortion."
"There is no such thing as a 'post-birth abortion.' Allowing a child to die after birth is infanticide," Tobias added.
On Twitter, the decision garnered criticism from GOP lawmakers and anti-abortion activists.
Reporter Lashaun Turner, responding to a tweet from ESPN culture editor Britni Danielle's claim that the bill is "currently law," tweeted Wednesday, "If they enforce the Born Alive laws like they enforce immigration laws, well, nothing could go wrong…"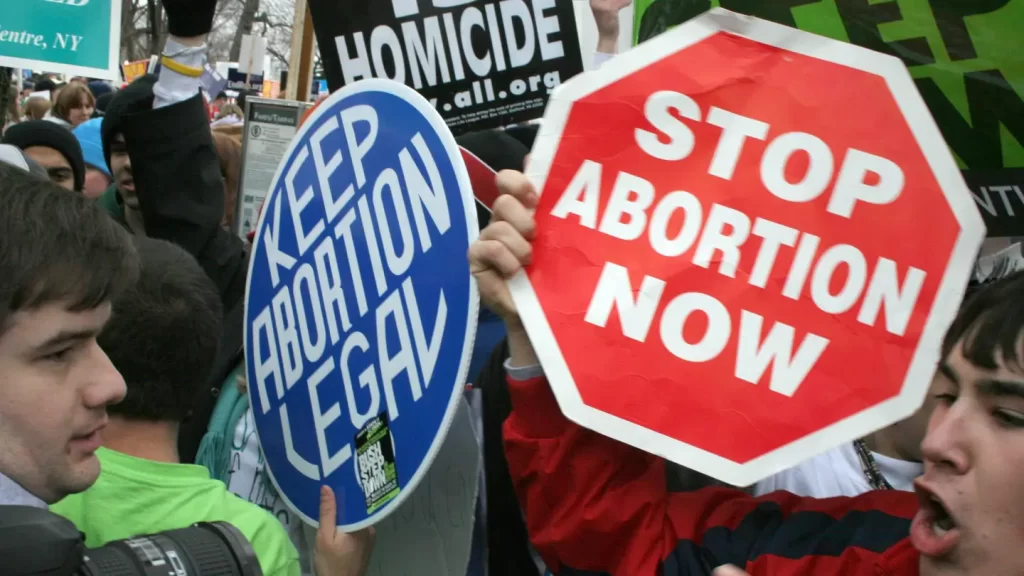 "What a shame," Rep. Bill Johnson, R-Ohio, tweeted. "Almost every House Democrat voted AGAINST the Born-Alive Act that would require healthcare providers to administer care for babies who survive abortions," and Rep. Jeff Duncan, R-S.C., asked, "How is this even a political issue?"
Second Amendment rights advocate and radio host Dana Loesch, who in a previous tweet called the act a "good move," tweeted an infamous image from the film "Star Wars Episode III: Revenge of the Sith" in which Anakin Skywalker, then-called Darth Vader, stood before a group of young Jedi preparing to murder them.
"House Democrats on the Born Alive Act," she captioned.
"Did 210 Democrats just vote to not give medical care to the baby that survives an abortion – meaning that the baby is living and breathing apart from the mother?" podcast host Nathan Chester tweeted. "We are a ludicrously evil society."
Some leftists, including political analyst Sarah Reese Jones and Rep. Troy A. Carter, D-La., took to social media to blast the act.
"The ill-named 'Born Alive' act is a blatant attack on reproductive right, an appalling campaign of purposeful misinformation, & an insult to doctors," Carter tweeted.
"The bill is a waste of our time & uses issues that do not actually exist to mislead the public into anti-abortion rhetoric," he added.
Jones chimed in as well, writing, "Republicans focusing on "Born-Alive Act," which is nothing but performative deflection from their inhumane platform."
Fox News' Peter Kasperowicz contributed to this report.
---
Born-Alive Act:
Pelosi, Schumer melt down after new bill requires care for babies born during failed abortion
The Born-Alive Abortion Survivors Protection Act passed the House 220-210; Democrats were the only 'no' votes
By Lawrence Richard | Fox News
Senior Democratic lawmakers took to Twitter shortly after the House passed the Born-Alive Abortion Survivors Protection Act, which requires doctors to provide care for infants born alive after a failed abortion, to criticize the Republicans who supported the "extreme" bill.
Former House Speaker Nancy Pelosi, D-Calif., Senate Minority Leader Chuck Schumer, D-NY, and Vice President Kamala Harris were among those who responded.
"Today, instead of joining Democrats to condemn all political violence, [House Republicans] chose to push their extreme anti-choice agenda," Pelosi tweeted Wednesday.
She added, "Democrats believe everyone deserves the freedom to access reproductive health services – without fear of violence, intimidation or harassment."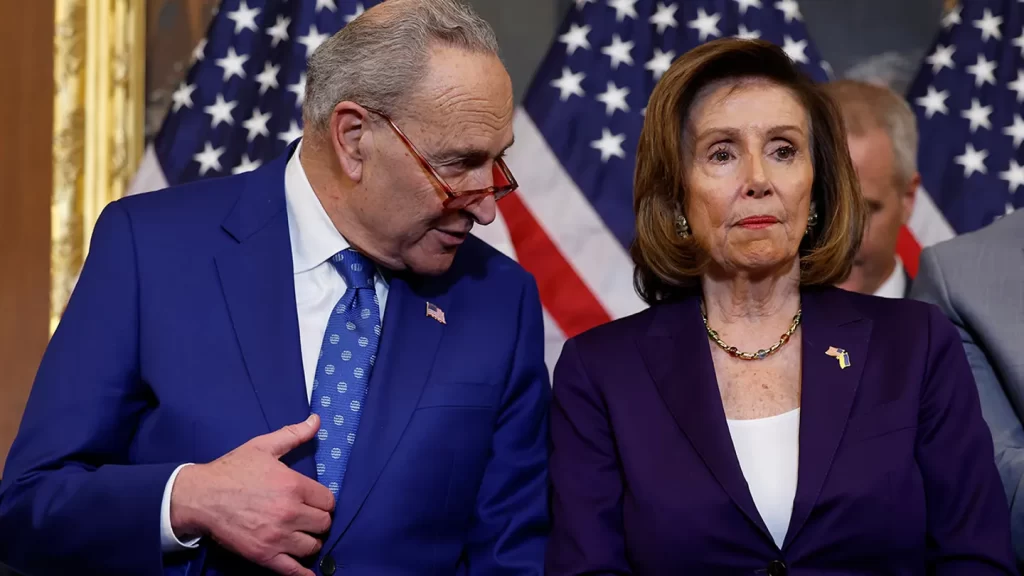 Pelosi, who retired from Democratic leadership after Republicans retook the majority in the 2022 midterm elections, repeated her remarks in a second tweet.
"Democrats will always defend reproductive freedoms against extreme Republicans who disrespect a woman's right to choose the size and timing of her family," she said. And, "These are serious, personal decisions that must be made by women guided by faith, physician and family — not by politicians."
Schumer, who did not vote on the bill as he is a senator, responded similarly.
"The MAGA Republican-controlled House is putting on display their extreme views on women's health with legislation that does not even have the support of the American people," he wrote.
The vice president also made her opinion known.
"House Republicans passed an extreme bill today that will further jeopardize the right to reproductive health care in our country," Harris tweeted. "This is yet another attempt by
Republican legislators
 to control women's bodies."
The Born-Alive Abortion Survivors Protection Act says any infant born alive following an abortion attempt or that survives the abortion is a "legal person for all purposes under the laws of the United States."
Doctors and healthcare workers would have to keep the child alive as a "reasonably diligent and conscientious healthcare practitioner would render to any other child born alive." A child born at an abortion clinic that does not have adequate care facilities would be responsible for transporting the child to a hospital.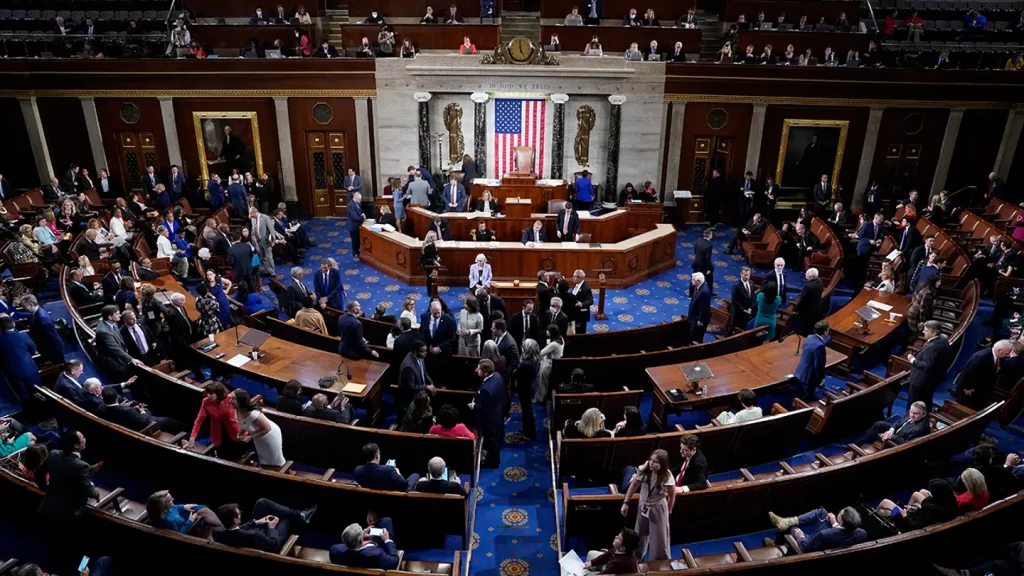 Nearly every House Democrat on Wednesday voted against the legislation, which passed 220-210.
All the "no" votes came from Democrats, who claim the bill could endanger more children or further complicate medical decisions.
Rep. Henry Cuellar, a Democrat
from Texas,
 voted for the bill, while Rep. Vicente Gonzalez, also from Texas, voted "present."
House Minority Leader Hakeem Jeffries, D-NY, tweeted, "We will always defend a woman's freedom to make her own reproductive healthcare decisions."
Minority House Whip Katherine Clark, D-Mass., said the "extreme" bill was akin to "assaulting reproductive justice."
"Instead of building on our nation's legacy of progress, defending freedom, and standing for equality, the extreme @HouseGOP has made assaulting reproductive justice the cornerstone of its agenda," she wrote.
The Democratic Women's Caucus also dressed in white to collectively show "resistance to the extreme MAGA Republicans' anti-abortion agenda."
Republicans struck a much different tone — claiming Democrats were the ones with an "extreme" view after they opposed a bill that intends to keep the live-born child alive and to receive normalized care.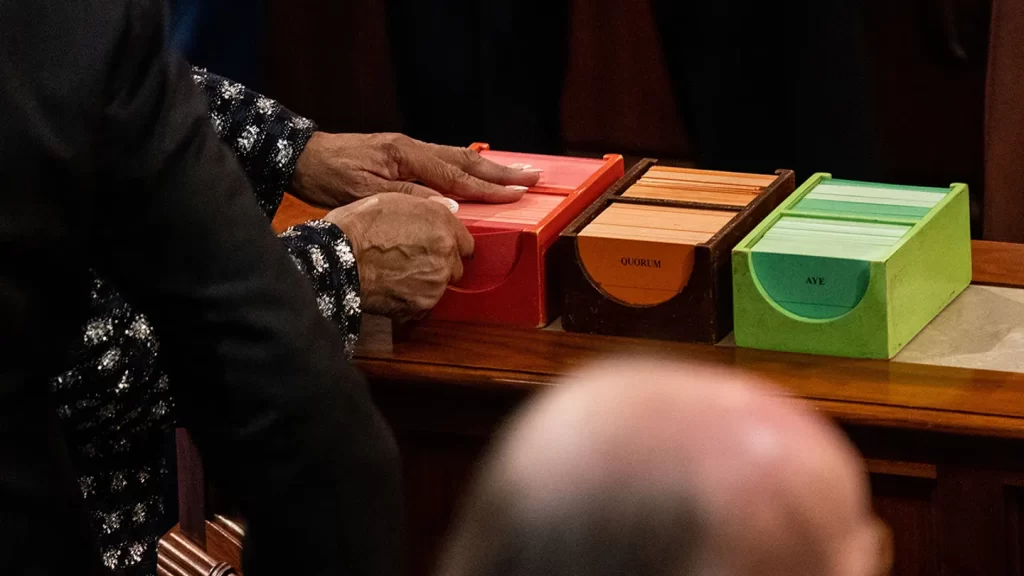 Rep. Byron Donalds, R-Fla., a candidate for House speaker, added several "mind-blown" emojis in a tweet where he said Democrats opposed the Born Alive Act.
Later, he criticized Democrats for voting against a bill that condemned attacks on pregnancy centers across the country.
He said, "Democrats' position on abortion is so extreme that 209 members voted AGAINST a House Resolution condemning the recent attacks on pro-life facilities, groups, and churches. Shameful."
Rep. Dan Crenshaw, R-Texas, added, "Tonight we voted on the Born Alive Act. It is utterly non-controversial to every normal person but a hard NO from nearly every Democrat in Congress. That's crazy."
"The Democrats are far too extreme on this issue and NOT in line with the American people. At all," he also said. "The Born Alive Act protects babies born alive after an attempted abortion."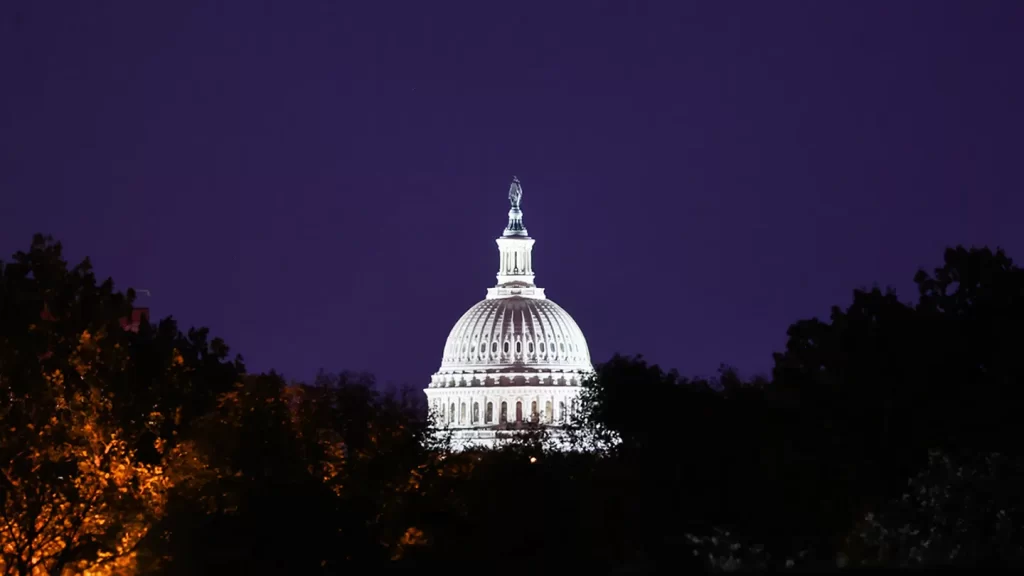 "This makes it REQUIRED for health care workers to give survivors the same medical care as any other baby in order to save the child's life."
The Texas Republican concluded, "This should be very simple: They deserve to live."
CLICK HERE TO GET THE FOX NEWS APP
Rep. Lauren Boebert, R-Col. similarly called the Democratic position "sick and radical."
The Born Alive Act is not likely to clear the Senate, where Democratic members hold a majority.