North Korea 'Firmly' Supporting Ukraine War, Russia Diplomat Says
Which Countries Are Helping Russia In The War Against Ukraine?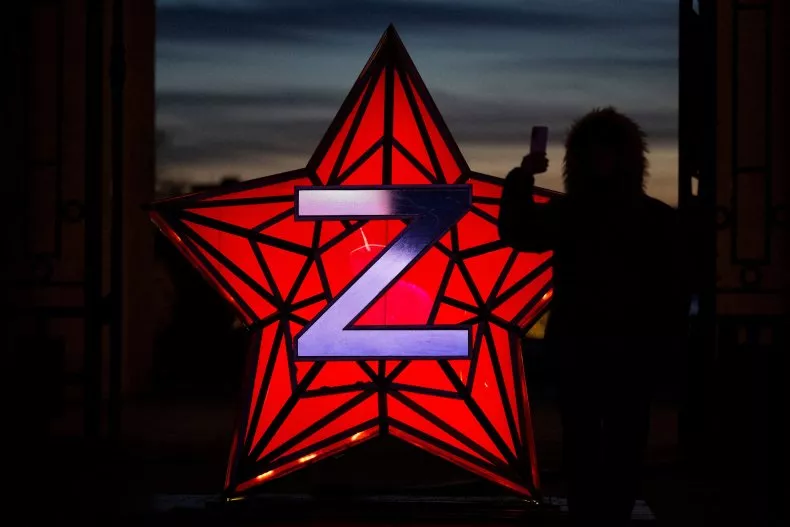 senior Russian diplomat has lauded North Korea for "firmly" supporting Moscow's ongoing invasion of Ukraine, which has found few fully committed supporters in the international community.
Russian Deputy Foreign Minister Andrey Rudenko told the state-run Tass news agency that Pyongyang's support for Kremlin's attack on its neighbor will help further cooperation between the two nations.
"North Korea was among the countries that firmly supported, including on the [United Nations] platform, the decision by the Russian Federation to carry out a special military operation in Ukraine," Rudenko said.
He added that North Korea was one of few nations to back Moscow's claimed annexation of four partially occupied Ukrainian territories—in Kherson, Zaporizhzhia, Donetsk, and Luhansk—in September.
"We appreciate this support and, undoubtedly, take it into account in promoting the course towards comprehensively developing traditional relations of friendship and cooperation that was laid down at a meeting of the Russian and North Korean leaders in Vladivostok in April 2019," Rudenko said, referring to the first face-to-face meeting between Russian President Vladimir Putin and North Korean leader Kim Jong Un in the Pacific port city.
Moscow-Pyongyang alignment on a range of issues and growing diplomatic ties, Rudenko added, "create good pre-requisites for that."
North Korea is offering diplomatic, and reportedly military, support for Russia's invasion, while nations including China and India have tried to straddle the growing divide between Moscow and its Western rivals.
The invasion is now in its eleventh month with no sign that Russia plans to backtrack despite successive battlefield defeats and increasingly grim economic conditions.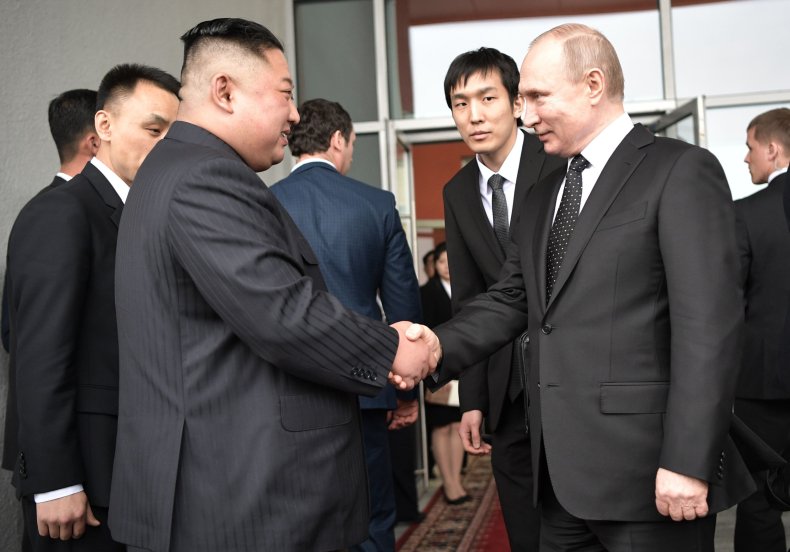 In March, North Korea was one of only five nations—alongside Belarus, Eritrea, Syria, and Russia—to vote against a UN General Assembly resolution condemning Moscow's invasion, which then looked poised to seize Kyiv.
In April, North Korea was one of 24 nations voting against a proposal for Russia to be suspended from the UN Human Rights Council.
And in October, North Korea stood with Russia against a UN General Assembly resolution—passed with an overwhelming 143-nation majority—calling on member-states not to recognize Moscow's claimed annexations. Belarus, Nicaragua, Syria, and Russia also voted against the motion.
North Korea had already officially recognized the independence of Moscow's puppet republics—Donetsk and Luhansk People's Republics—in eastern Ukraine, the supposed protection of which was among Putin's justifications for his invasion. Following this recognition, Ukraine severed diplomatic ties with Pyongyang.
Russian diplomats, meanwhile, have been backing their North Korean counterparts at the UN as Pyongyang adopts an unprecedented rate of ballistic missile tests that have irked the U.S. and its regional allies South Korea and Japan.
U.S. Ambassador to the UN, Linda Thomas-Greenfield, said in November that Moscow is offering "blanket protection" for North Korea from UN Security Council action over the launches.
"You don't get to abandon Security Council responsibilities because the [Democratic People's Republic of Korea] might sell you weapons to fuel your war of aggression in Ukraine, or because you think they make a good regional buffer to the United States," Thomas-Greenfield said.
U.S. officials have accused North Korea of sending weapons to Russia for use in Ukraine as Moscow looks abroad for suppliers to restock its depleted arsenal. National Security Council spokesperson John Kirby last month accused Pyongyang of sending weapons to Wagner Group mercenaries.
North Korea's foreign ministry dismissed the allegations of sending military supplies to Russia as "the most absurd red herring."
Newsweek has contacted the North Korean foreign ministry to request comment.