Trump indicted after Manhattan DA probe for hush money payments
The charges against Trump relate to payments made to Stormy Daniels ahead of the 2016 election
Former President Donald Trump has been indicted as part of the Manhattan District Attorney's Office's years-long investigation, possibly for hush money payments.
Manhattan District Attorney Alvin Bragg has been investigating Trump for hush money payments made leading up to the 2016 presidential election.
TRUMP INDICTMENT: LIVE UPDATES
These include the $130,000 payment made to adult film actress Stormy Daniels, and the $150,000 payment made to former Playboy model Karen McDougal, Fox News Digital has learned.
Hush money payments made to both McDougal and Daniels were revealed and reported by Fox News in 2018. Those payments had been investigated by the U.S. Attorney's Office in the Southern District of New York and by the Federal Election Commission.
Federal prosecutors in the Southern District of New York opted out of charging Trump related to the Stormy Daniels payment in 2019, even as Trump's former attorney Michael Cohen implicated him as part of his plea deal. The Federal Election Commission also tossed its investigation into the matter in 2021.
"This evening we contacted Mr. Trump's attorney to coordinate his surrender to the Manhattan D.A.'s Office for arraignment on a Supreme Court indictment, which remains under seal," a spokesperson for the Manhattan District Attorney's Office said in a statement Thursday. "Guidance will be provided when the arraignment date is selected."
Trump reacted to his indictment, slamming Bragg for his "obsession" with trying to "get Trump," while warning the move to charge a former president of the United States will "backfire."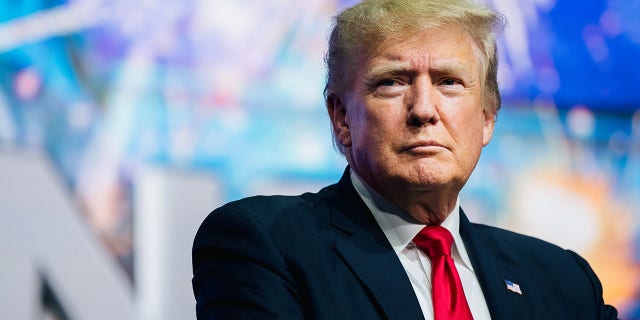 "This is Political Persecution and Election Interference at the highest level in history," Trump said in a statement. "From the time I came down the golden escalator at Trump Tower, and even before I was sworn in as your President of the United States, the Radical Left Democrats – the enemy of the hard-working men and women of this Country – have been engaged in a Witch-Hunt to destroy the Make America Great Again movement."
"The Democrats have lied, cheated and stolen in their obsession with trying to 'Get Trump,' but now they've done the unthinkable—indicting a completely innocent person in an act of blatant Election Interference," he said. "Never before in our Nation's history has this been done."
Trump said Democrats are guilty of "weaponizing our justice system to punish a political opponent."
Trump attorney Alina Habba said Trump "is a victim of a corrupt and distorted version of the American justice system and history."
"He will be vindicated," she said.
TRUMP SAYS 'ILLEGAL LEAKS' INDICATE HE'LL BE ARRESTED TUESDAY April 11th 2023
Bragg, when he took over as district attorney in January 2022, stopped pursuing charges against Trump and suspended the investigation "indefinitely," according to one of the top prosecutors who resigned from the office in protest.
Prosecutors Mark Pomerantz and Carey Dunne, who had been leading the investigation under former DA Cyrus Vance, submitted their resignations after Bragg began raising doubts about pursuing a case against Trump.
Trump, earlier this month, cited reports, which were based on what he called "illegal leaks," that suggested he could be arrested on Tuesday, March 21. Trump posted about those reports on his TRUTH Social, leading the House Judiciary Committee to intervene, demanding Bragg testify before the panel.
Republican lawmakers and allies of Trump blasted the investigation as a political prosecution and a "weaponization" of the office of the district attorney.
Bragg, last week, claimed that Trump "created a false expectation" that his arrest was imminent, citing the former president's TRUTH Social post, and slammed the committee for making an "unprecedented inquiry into a pending local prosecution."
"The Letter only came after Donald Trump created a false expectation that he would be arrested the next day and his lawyers reportedly urged you to intervene," Bragg wrote in a letter to the committee. "Neither fact is a legitimate basis for congressional inquiry."
Last week, Robert Costello, a former legal advisor to Michael Cohen, testified before the grand jury last Monday that Cohen was a "serial liar," and testified that Trump did not know about the payments made by Cohen to Daniels.
Bragg then canceled grand jury proceedings related to the Trump probe on Wednesday and Thursday.
Sources, at the time, told Fox News Digital that there was "major dissension" within the district attorney's office. One source claimed the district attorney is having trouble convincing the grand jury on potential charges due to the "weakness" of the case.
Cohen, in 2018, was sentenced to three years in prison after pleading guilty to federal charges, including tax evasion, lying to Congress, and campaign finance violations. Cohen pleaded guilty to arranging payments to Daniels and McDougal to prevent them from going public with alleged affairs with Trump, which Trump has repeatedly denied.
Cohen has said Trump directed the payments—which the former president has denied for years.
Cohen paid Daniels $130,000 through his own company and was later reimbursed by Trump's company, which logged the payments as "legal expenses." McDougal received $150,000 through the publisher of the supermarket tabloid the National Enquirer.
The Trump Organization "grossed up" Cohen's reimbursement for Daniels' payment for "tax purposes," according to federal prosecutors who filed the 2018 criminal charges against Cohen for the payments.
Trump has repeatedly denied wrongdoing with regard to the payments made to Daniels and McDougal, and has repeatedly said the payments were "not a campaign violation," but rather a "simple private transaction."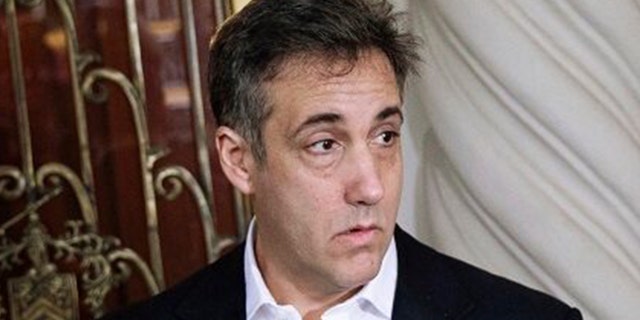 The payments to Daniels were first revealed in January 2018 in a Wall Street Journal report that said Cohen and Daniels' lawyer negotiated a nondisclosure agreement to prevent her from publicly discussing the supposed sexual encounter with Trump.
At the time, though, Cohen, Trump, and even Stormy Daniels denied the arrangement.
In January 2018, Cohen said the alleged encounter between Daniels and Trump was a rumor that had circulated "since 2011."
And in a letter dated Jan. 10, 2018, obtained and reviewed by Fox News, Daniels also denied the allegations.
"I recently became aware that certain news outlets are alleging that I had a sexual and/or romantic affair with Donald Trump many, many, many years ago. I am stating with complete clarity that this is absolutely false," Daniels wrote. "My involvement with Donald Trump was limited to a few public appearances and nothing more."
Daniels wrote in the letter that when she met Trump, he was "gracious, professional and a complete gentleman to me and EVERYONE in my presence."
"Rumors that I have received hush money from Donald Trump are completely false," the letter read. "If indeed I did have a relationship with Donald Trump, trust me, you wouldn't be reading about it in the news, you would be reading about it in my book. But the fact of the matter is, these stories are not true."
But in March 2018, Daniels changed her story. During an interview with CBS News' "60 Minutes," Daniels claimed she had a one-time, unprotected sexual encounter with Trump.
Meanwhile, as for the McDougal payment, David Pecker, the former CEO of American Media Inc., testified before the Manhattan grand jury Monday. It was at least the second time he has appeared before the panel as part of Bragg's Trump investigation.
American Media Inc. is the parent company and publisher of National Enquirer. The company allegedly bought McDougal's story from her, in which she claimed a past affair with then-candidate Donald Trump, for $150,000 in September 2016—weeks before the 2016 presidential election.
Federal prosecutors in SDNY decided in 2018 not to bring charges against American Media Inc. for spending $150,000 to buy, then conceal, McDougal's story.
At the time, American Media Inc., "admitted that its principal purpose in making the payment was to suppress the woman's story so as to prevent it from influencing the election."
The charges against the former president come after the Federal Election Commission, in 2021, dropped its case on the same issue— examining whether Trump violated election law with the $130,000 payment made to Stormy Daniels, after it "failed by a vote of 2-2 to…find reason to believe that Donald J. Trump knowingly and willfully violated" federal election law."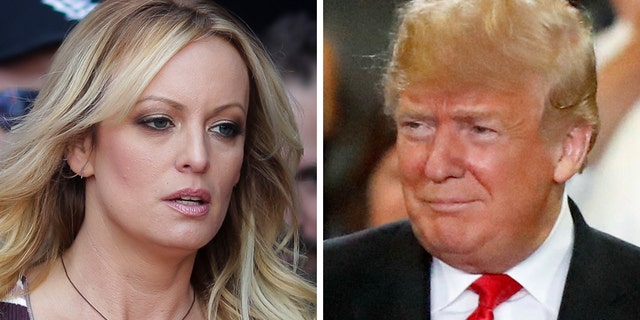 The investigation into Trump was opened in 2019 by then-Manhattan District Attorney Cyrus Vance. The probe was focused on possible bank, insurance and tax fraud. The case initially involved financial dealings of Trump's Manhattan properties, including his flagship Fifth Avenue building, Trump Tower, and the valuation of his 213-acre estate Seven Springs in Westchester.
The investigation, last year, led to tax fraud charges against The Trump Organization, and its finance chief Allen Weisselberg.
https://www.youtube.com/live/KAwM4g_MVRA?feature=shareMANHATTAN DA'S OFFICE 'ASKED FOR A MEETING' WITH LAW ENFORCEMENT AHEAD OF POSSIBLE TRUMP INDICTMENT
Weisselberg was accused of collecting more than $1.7 million in off-the-books compensation, including apartment rent, car payments and school tuition.
Weisselberg, who pleaded guilty last year, was sentenced in January to five months in prison and five years of probation. His testimony last year helped convict the Trump Organization of tax fraud.
Meanwhile, the charges against Trump come amid a separate, special counsel investigation into his alleged improper retention of classified records from his presidency at his Mar-a-Lago home.
Last August, the FBI, in an unprecedented move, raided Trump's private residence at Mar-a-Lago in connection with an investigation into classified records the former president allegedly took with him from the White House.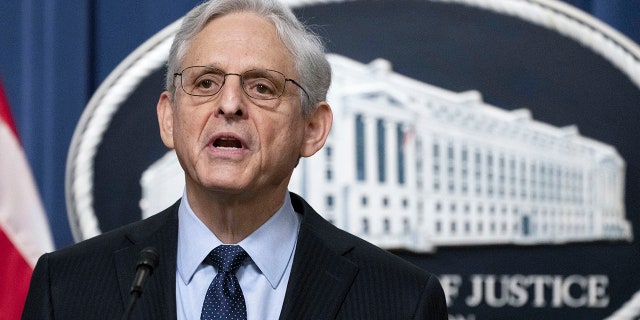 Attorney General Merrick Garland later appointed Jack Smith as special counsel to take over that investigation, and the Justice Department's investigation into the Capitol riot on Jan. 6, 2021 — specifically whether Trump or other officials and entities interfered with the peaceful transfer of power following the 2020 presidential election, including the certification of the Electoral College vote on Jan. 6, 2021.
President Biden is also currently under special counsel investigation for his alleged improper retention of classified records from the Obama administration. Former Vice President Pence also had classified records at his home—a matter under review by the Justice Department.
The charges against Trump also come while New York Attorney General Letitia James continues her years-long civil investigation into the Trump Organization to find out whether Trump and his company improperly inflated the value of assets on financial statements in order to obtain loans and tax benefits.
---
The whopping outrage in Trump's indictment
Bragg's indictment of Trump is a classic abuse of power
Much ink has already been spilt on the egregious heap of due process violations Manhattan District Attorney Alvin Bragg has piled up in his prosecution of former President Donald Trump.
There is the fact that he is better understood as an elected progressive Democrat who won office in the Big Blue Apple by vowing to leverage his power against the Democrats' arch nemesis, not as a good faith law-enforcement official who takes seriously the duty to ensure equal protection of the laws to all Americans.
There is his invocation of trivial business-records misdemeanors against a partisan foe at the same time he is refusing to enforce felony offenses against hardened criminals who prey on New Yorkers.
There are the legalistic gymnastics by which he is brazenly trying to defeat statutes of limitations enacted to protect an accused from defending against stale charges.
There is his apparent attempt to transmogrify misdemeanors into felonies by alleging a federal campaign finance violation that he has no jurisdiction to enforce, and that the federal prosecutors and regulators who do have jurisdiction declined to prosecute due to lack of evidence.
But let's hone in on newly emerging prosecutorial misconduct.
If reporting is accurate — and note that the reporting is based on information from Trump lawyers after Bragg's office advised them of the indictment — then the district attorney has charged a whopping 34 counts against Trump. Thirty-four counts … in a case, again, that federal prosecutors decided wasn't worth charging at all.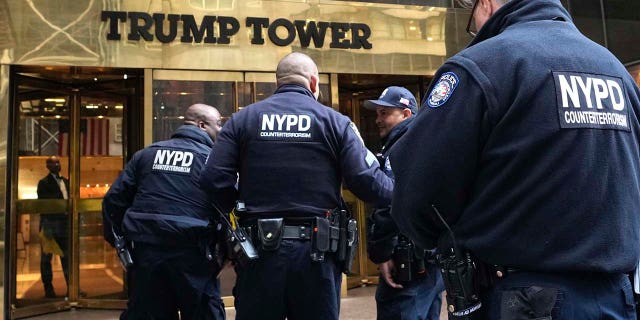 This is a classic abuse of power. Unscrupulous prosecutors will sometimes camouflage with quantity their case's lack of quality.
When serious crimes have been committed, prosecutors do not need to run up the score with a high number of counts. A single charge, or a handful of them, provides the court with more than enough years of sentencing exposure. Once convicted, a serious criminal in that kind of case will be incarcerated for a very long time — even for life.
By contrast, if prosecutors do not have evidence of a serious crime, by loading up an indictment with dozens of charges, they can try to signal to the eventual trial jury that the defendant must be guilty of something. They hope the jurors will assume that, even if the evidence doesn't seem strong, the government wouldn't have alleged so many crimes unless the defendant was a truly diabolical criminal.
This is a significant enough due process abuse that, in federal law, the Justice Department has guidance directing prosecutors not to engage in it:
In order to promote the fair administration of justice, as well as the perception of justice, all United States Attorneys should charge in indictments and informations as few separate counts as are reasonably necessary to prosecute fully and successfully and to provide for a fair sentence on conviction.To the extent reasonable, indictments and informations should be limited to fifteen counts or less, so long as such a limitation does not jeopardize successful prosecution or preclude a sentence appropriate to the nature and extent of the offenses involved.
If Bragg is indicting 34 counts over this nonsense, it's because he doesn't have one count he would be indicting if he were doing his job right.
---
Former AG Barr says Trump indictment designed to spoil GOP's shot at the White House in 2024
Barr called the indictment a 'pathetically weak case'
Former Attorney General Bill Barr said Friday that he suspects Democrats are pushing the indictment of former President Trump to help him win the 2024 Republican nomination in the hopes that Trump's legal baggage will sink him in the general election.
"I think the impetus is really to help Trump get the nomination, focus the attention on him for two years, have this thing swirling around, plus whatever else comes which I think will be damaging to whoever gets the nomination," Barr, one of Trump's attorneys general, said Friday at the National Review Institute Ideas Summit.
Barr generally dismissed the Trump indictment as a politically motivated event.
"We don't know exactly what's there. But judging from the news reports … it's the archetypal abuse of the prosecutorial function to engage in a political hit job," he said.
TRUMP TO BE ARRAIGNED TUESDAY WITHOUT HANDCUFFS, SOURCES SAY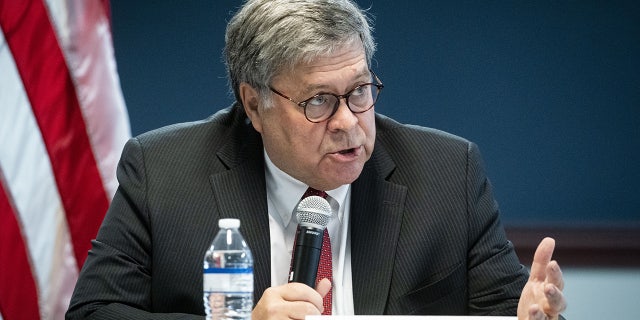 "And it's a disgrace if … it turns out to be what we think it is. Politically, it's going to be damaging, I think, to the Republican Party, simply because, I think, it's a no-lose situation for the Democrats," he said.
"And legally, I think … from what I understand, it's a pathetically weak case," Barr added.
Barr appeared along with Andrew McCarthy, a former U.S. Assistant Attorney for the Southern District of New York and senior fellow at the National Review Institute.
Trump was indicted after Manhattan District Attorney Alivn Bragg had been investigating Trump for hush money payments made leading up to the 2016 presidential election.
RON DESANTIS SAYS HE WILL REFUSE ANY EXTRADITION REQUEST AFTER TRUMP INDICTMENT: 'QUESTIONABLE CIRCUMSTANCES'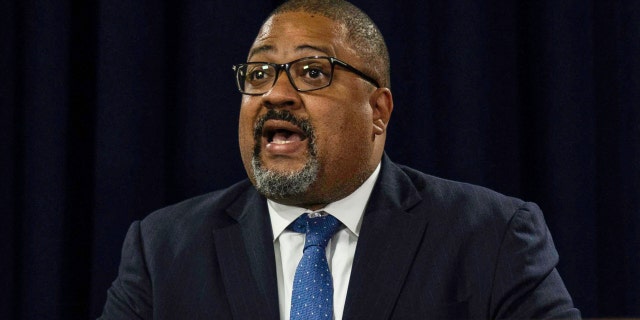 Bragg has been investigating the $130,000 hush money payment made to adult film actress Stormy Daniels and the $150,000 payment made to former Playboy model Karen McDougal.
TRUMP INDICTED AFTER MANHATTAN DA PROBE FOR HUSH MONEY PAYMENT
Federal prosecutors in the Southern District of New York opted out of charging Trump related to the Stormy Daniels payment in 2019. The Federal Election Commission also tossed its investigation into the matter in 2021.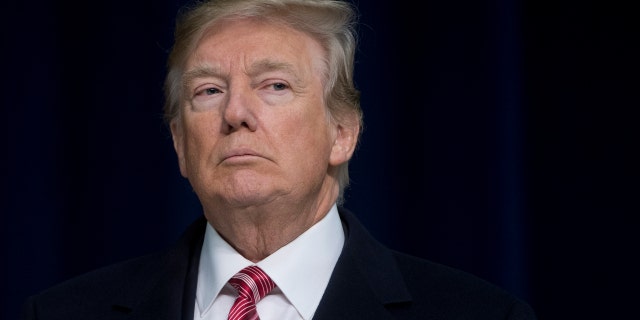 Trump has repeatedly denied wrongdoing with regard to the payments made to Daniels and McDougal, and he has repeatedly said the payments were "not a campaign violation," but rather a "simple private transaction."
He is expected to be arraigned in court on Tuesday, a law enforcement source has told Fox News.
---
Trump says 'illegal leaks' indicate he'll be arrested Tuesday
Donald Trump says on Truth Social that Manhattan DA investigating alleged hush money payments he made to Stormy Daniels is 'CORRUPT' and 'HIGHLY POLITICAL'
Gregg Jarrett on possible Trump indictment: This is the most cockamamie legal theory I've ever heard of
Fox News legal analyst Gregg Jarrett breaks down the case against former President Donald Trump as possible criminal charges are expected next week on 'Hannity.'
Former President Donald Trump said leaks indicate that he will be arrested on Tuesday next week after reports said the Manhattan District Attorney's office is preparing to issue an indictment for alleged hush money payments Trump made as a presidential candidate in 2016.
On Saturday morning, Trump posted about the possible indictment on Truth Social, indicating that he will be "ARRESTED ON TUESDAY."
"NOW ILLEGAL LEAKS FROM A CORRUPT & HIGHLY POLITICAL MANHATTAN DISTRICT ATTORNEYS OFFICE, WHICH HAS ALLOWED NEW RECORDS TO BE SET IN VIOLENT CRIME & WHOSE LEADER IS FUNDED BY GEORGE SOROS, INDICATE THAT, WITH NO CRIME BEING ABLE TO BE PROVEN, & BASED ON AN OLD & FULLY DEBUNKED (BY NUMEROUS OTHER PROSECUTORS!) FAIRYTALE, THE FAR & AWAY LEADING REPUBLICAN CANDIDATE & FORMER PRESIDENT OF THE UNITED STATES OF AMERICA, WILL BE ARRESTED ON TUESDAY OF NEXT WEEK. PROTEST, TAKE OUR NATION BACK!," Trump wrote.
A Trump spokesperson echoed the former president's social media post, saying, "There has been no notification, other than illegal leaks from the Justice Dept. and the DA's office, to NBC and other fake news carriers, that the George Soros-funded Radical Left Democrat prosecutor in Manhattan has decided to take his Witch-Hunt to the next level."
"President Trump is rightfully highlighting his innocence and the weaponization of our injustice system. He will be in Texas next weekend for a giant rally. Make America Great Again!" the spokesperson added.
MANHATTAN DA'S OFFICE 'ASKED FOR A MEETING' WITH LAW ENFORCEMENT AHEAD OF POSSIBLE TRUMP INDICTMENT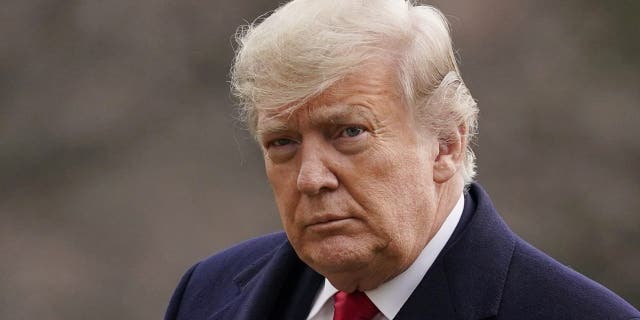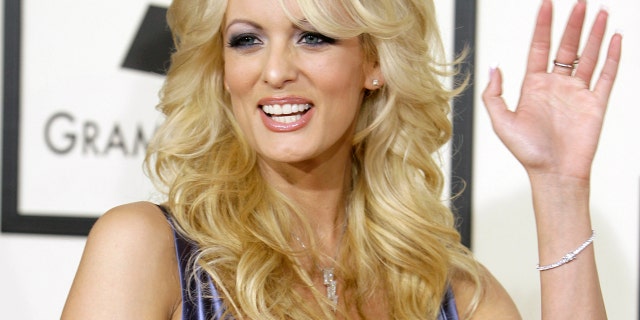 NEW YORK PROSECUTORS SIGNAL TRUMP MAY FACE CRIMINAL CHARGES FROM STORMY DANIELS SCANDAL
A court source told Fox News Digital that Manhattan District Attorney Alvin Bragg's office will meet with law enforcement to "discuss logistics for some time next week, which would mean that they are anticipating an indictment next week."
The potential indictment stems from the yearslong investigation surrounding Trump's alleged hush money scandal involving porn star Stormy Daniels. Toward the end of the 2016 presidential campaign, Trump's then-lawyer Michael Cohen sent $130,000 to Daniels to prevent her from disclosing her 2006 affair with Trump. Trump reimbursed Cohen through installments.
TRUMP ATTORNEY CALLS OUT 'COMPLETELY WEAPONIZED' LEGAL SYSTEM AS MANHATTAN DA WEIGHS INDICTMENT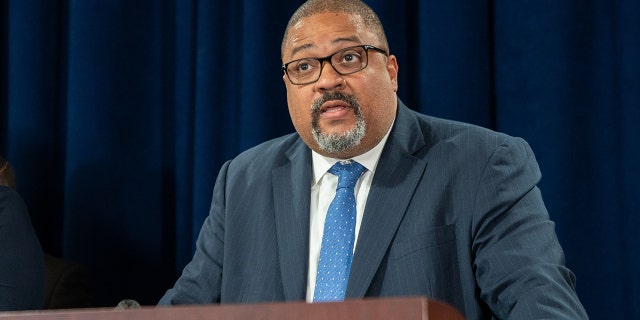 In a lengthy statement to Fox News Digital, Trump spokesperson Steven Cheung blasted the investigation as a "witch hunt" and accused Bragg of being in the pocket of President Biden and "radical Democrats."
"President Donald J. Trump is completely innocent, he did nothing wrong, and even the biggest, most Radical Left Democrats are making that clear," Cheung said.
CLICK HERE TO GET THE FOX NEWS APP
Reached for comment Friday, the Manhattan District Attorney's office would neither "confirm or comment" on the impending indictment.