Anthony Avalos: torture of 10-year-old Lancaster boy; Verdict Reached
these 2 animals are creatures of evil!
Verdict reached in in Anthony Avalos murder case
Anthony Avalos' mother, Heather Maxine Barron, and her boyfriend Kareem Ernesto Leiva face one count each of murder and torture in the 10-year-old's death in 2018. A judge will read the verdict Tuesday.
LOS ANGELES – A verdict has been reached in the trial of a Lancaster woman and her boyfriend who are accused of torturing and murdering her 10-year-old son, Anthony Avalos, who died in 2018.
The verdict will be announced at 1:30 p.m. Tuesday in the non-jury trial of Heather Maxine Barron, 33, and her boyfriend, Kareem Ernesto Leiva, 37. The pair was charged with one count each of murder and torture involving the June 2018 death of Anthony, along with two counts of child abuse involving the boy's half-siblings, identified in court as "Destiny O." and "Rafael O."
The murder charge includes the special circumstance allegation of murder involving the infliction of torture. Over Deputy District Attorney Jonathan Hatami's objection, the Los Angeles County District Attorney's Office dropped its bid for the death penalty against the two after the election of District Attorney George Gascón, who issued a directive that "a sentence of death is never an appropriate resolution in any case."
Leiva and Barron face a maximum of life in prison without the possibility of parole if they are convicted as charged in the non-jury trial before Superior Court Judge Sam Ohta.
Prosecutors said Anthony was the victim of severe child abuse. They allege that the victim's mother and her boyfriend would repeatedly pour hot sauce on Anthony's face and mouth, torture him by making him kneel on rice, whip him with a belt and cords, hold him upside down and drop him on his head over and over.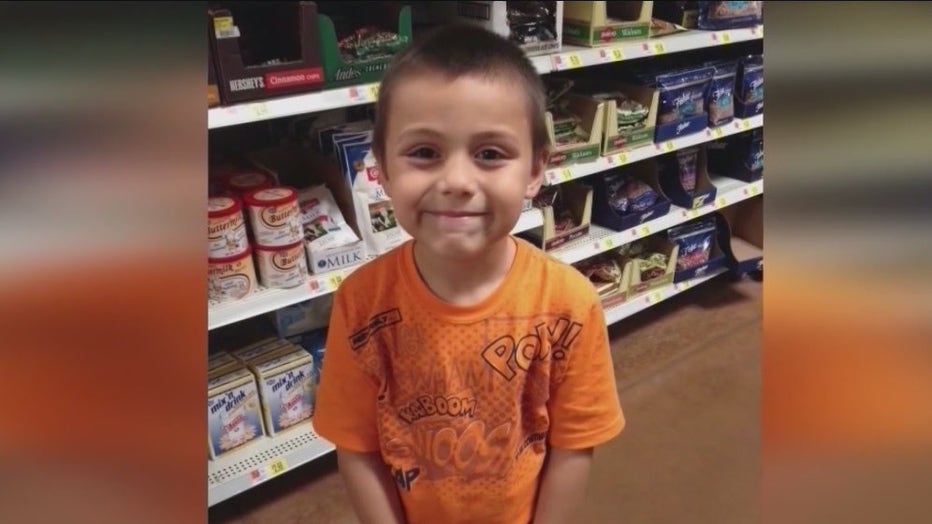 Court documents also stated that the couple would withhold food and water from Anthony and his siblings, and at times they were being forced to eat from the trash.
During his opening statement, Deputy District Attorney Saeed Teymouri told the judge that Barron and Leiva tortured and abused Anthony for two weeks before his death, while an attorney for Leiva countered that his client should be acquitted of murder.
"Anthony Avalos graduated the fourth grade on June 7th, 2018, and for two consecutive weeks he was abused and tortured every single day culminating to when the first responders found his lifeless body on June 20th," Teymouri said.
The boy died early the next morning.
Last October, the Los Angeles County Board of Supervisors formally approved a $32 million settlement of a lawsuit filed by the boy's relatives — two of whom testified that they notified the county's Department of Children and Family Services about the alleged abuse. Anthony's death investigation revealed the Los Angeles County Department of Children and Family Services had received at least 16 reports regarding the physical and sexual abuse Anthony was enduring at home. The lawsuit contended that multiple social workers failed to properly respond to reports of abuse of Anthony and his siblings. source
---
Anthony Avalos: Mom, boyfriend found guilty in 'monstrous' killing of 10-year-old boy
LOS ANGELES – A Lancaster woman and her boyfriend have been convicted of torturing and murdering her 10-year-old son Anthony Avalos.
On Tuesday, Judge Sam Ohta found Heather Maxine Barron, 33 and Kareem Ernesto Leiva, 37, guilty of first degree murder and torture in the June 21, 2018, death of Anthony.
The defendants "derived pleasure from seeing Anthony suffer," the judge said. According to the judge, Anthony was deeply malnourished, dehydrated and had severe head trauma.
"The acts of knowingly preventing Anthony from access to liquids involve each defendant actively keeping Anthony's bedroom door locked for the substantial duration of the period required to cause the severe dehydration, or when Anthony was not locked in his room.
For each, to vigilantly watch him or prevent him from access to liquids. Evidence adduced at trial shows both defendant Leiva and Barron at separate times independently went into Anthony's room. This meant each had to lock his door when each exited. This was clearly a purposeful and coordinated action by both the parents meeting the requirement of willfully," the judge read.
Leiva and Barron now face a maximum of life in prison without the possibility of parole when they are sentenced April 25.
"Many windows of opportunity existed for the Barron to show she was not involved in hurting Anthony. Before Anthony was pronounced dead at Mattel Children's Hospital at around 6:30 a.m. on June 21st, 2018. She had been to AV hospital around 12:30 p.m. on June 20th, 2018, and spoke with both hospital staff and sheriff's personnel about what happened to Anthony. Common sense indicates parents usually consider their children's lives more precious than their own, and many would risk their own lives to save the life of their child. Even if the defendant was influenced by fear of defendant Levia, which caused her to not protect Anthony in the apartment, at the point she knew Anthony was on the verge of death in the hospital and definitely did not have immediate access to hurting her. Most, if not all, reasonable parents under those circumstances would choose the life of the child as paramount and would have told the medical staff the truth to try and save her child," Judge Ohta read in a staggering 52-page report.
The boy's family testified they reported the abuse repeatedly to the Department of Children and Family Services and were hoping for the death penalty against the couple. They expressed gratitude to Ohta and prosecutors, while criticizing not only Gascon, but also the Department of Children and Family Services.
Over Deputy District Attorney Jonathan Hatami's objection, the Los Angeles County District Attorney's Office dropped its bid for the death penalty against the two after the election of District Attorney George Gascón, who issued a directive that "a sentence of death is never an appropriate resolution in any case."
"George Gascón refused to meet with the family, he refused to meet with me, he refused to listen to any of the evidence. What kind of a person is that," Hatami said following the verdict.
In closing arguments, the prosecutor told the judge that the two defendants are "evil" and "monsters" who should be held accountable for her 10-year-old son's torture and murder. Attorneys for the two defendants countered that Barron and Leiva should be acquitted of the most serious charges.
"I do believe that you will see this was intentional murder by torture," Hatami told the judge.
The prosecutor noted that the defendants "blamed Anthony" for his injuries by claiming that he had thrown himself on the ground and that he had starved himself, however, evidence found that to be false. Blunt force trauma was found up to three weeks prior to his death.
Hatami told the judge that the prosecution believes the boy died of a combination of starvation and dehydration, blunt force trauma, chronic child abuse and torture and failure to seek medical treatment.
Doctor Wong had testified that Anthony's knee injury was consistent with being forced to kneel on uncooked rice, his hip injury was consistent with being slammed or pushed in the corner of the room. The doctor also found injuries consistent with being whipped by a cord and suffered burn marks.
According to the judge, the dependents failed to help or care for Anthony.
The deputy district attorney said it was the prosecution's position that "both of these defendants are evil individuals," and that they were both abusive before meeting each other.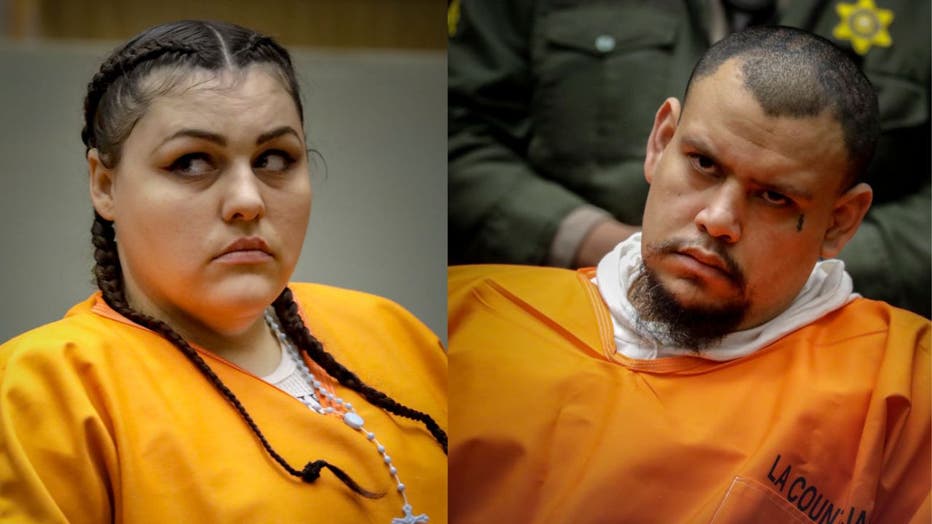 Heather Maxine Barron (left) and Kareem Ernesto Leiva (right) 2019. (Photos by Irfan Khan/Los Angeles Times via Getty Images)
"Together, they were deadly," Hatami told the judge, explaining that Barron was the one who "came up with many of these torture techniques" and that she chose Leiva to act as the enforcer for the discipline used on the boy and two of his half-siblings.
"They're bad, bad, evil people. … They're nothing short of monsters for what they did," Hatami said.
The prosecutor said there was a "very long list of torture that Anthony suffered at the hands of both defendants," including being hit with belts and cords.
"It wasn't just Leiva doing the abuse," Hatami said. "Heather Barron participated in the torture … Heather Barron participated in the abuse."
The prosecutor — who handled the case with colleague Saeed Teymouri — said Barron and Leiva "weren't trying to save Anthony" but were "trying to save themselves" when Barron called 911 on June 20, 2018, after the boy was left on the floor of Barron's home for about two days following about two weeks of abuse. Barron concealed Leiva's involvement and coached the boy's two half-siblings on what they should say, Hatami said.
He said the children's prior accounts of abuse had not been believed.
"She wasn't suffering from intimate partner violence. She was covering up," the prosecutor said of Barron being questioned following a September 2015 call that was made to a child abuse hotline in which alleged abuse was reported.
Hatami told the judge that the prosecution believes that Barron had seven children within eight years because she "wanted them for the money" she received in government benefits.
One of Barron's attorneys, Nancy Sperber, contended that her client is a victim of battered woman syndrome, and said Leiva had taken "full and complete responsibility for every act of violence" against Anthony.
"I would submit to the court that Ms. Barron … she didn't have the power to prevent this. She didn't have the power to say no," Sperber told the judge.
She said her client was a victim of a "cycle of abuse" that began with repeated alleged abuse of Barron as a child by her stepfather.
Leiva was in charge of discipline in the house and forced the children to fight each other when they were left in his care when Barron wasn't home, according to Sperber.
Barron's attorney agreed with the prosecutor's assessment that Leiva is "evil."
She told the judge that Leiva survived his own attempt to slit his throat because he is "so evil" that the devil didn't even want him.
"He admitted to brutalizing Anthony," she said of his interview with Los Angeles County sheriff's detectives. "He confessed to every single act of violence and torture."
The defense lawyer said Leiva had been left alone with the boy — who was at home while being punished — while Barron took her other children on errands, and was in another room at other times caring for her three youngest children, who had been fathered by Leiva.
"Lying is not an intent to kill," Sperber said of Barron's initial statements to investigators. "It is a symptom of battered woman syndrome."
Barron's attorney disputed the prosecution's allegation of a well-conspired plan by the defendants, saying Barron and Leiva were "two people I don't think have the capability to do that."
The prosecutor countered in his rebuttal argument that they were "sophisticated enough to trick DCFS (the county's Department of Children and Family Services) and some law enforcement for four years."
One of Leiva's attorneys, Dan Chambers, said in his closing argument that "this case is one of extreme, unjustified, out-of-bounds behavior," but added that it doesn't rise to the level of intent to kill.
He said there is "reasonable doubt" on the issues of intent to kill and what actually caused the boy's death.
He told the judge that the intersection between the testimony of two of Anthony's younger half-siblings and one of Leiva's daughters — who said they saw Leiva repeatedly dropping Anthony — and the medical evidence "will show reasonable doubt on the issue of intent to kill."
He noted that the children initially denied any knowledge of wrongdoing and said that their accounts have changed dramatically since they first spoke to the police.
"Sometimes kids are just wrong. It's not a matter of lying," he told the judge.
He said the medical testimony indicated that there was a "lack of external head injuries" to Anthony.
Leiva's lawyer said it was a "bunch of crap" to suggest that the alleged abuse started with Leiva, saying that some of the ideas for punishments came directly from Barron, whose sister testified that they had been subjected to some of the same type of discipline when they were children. He noted that most of the calls made to a child abuse hotline involved Barron's alleged conduct.
Chambers said the woman hadn't looked at a single photo shown on large courtroom screens and "doesn't shed a tear" or even make eye contact with her children when they testified, while his client grew emotional and "showed some semblance of humanity" when his own daughter testified.
Leiva's attorney urged the judge to acquit his client of first-degree murder and the special circumstance allegation, along with the torture charge.
In his rebuttal argument, the prosecutor responded that the medical evidence is "100% consistent with the testimony of the children," but said doctors who reviewed the case disagreed on whether the boy's ultimate cause of death was dehydration and starvation or blunt force trauma.
"There is no humanity in what happened to him. There is none," Hatami said. "So many people failed him…"
The boy's half-siblings — who were called during the prosecution's case — testified earlier this month that they had been forced to undergo punishment, including kneeling on uncooked rice, wrestling each other and watching each other be disciplined, and that they saw their mother's boyfriend dropping Anthony repeatedly on the bedroom floor.
One of Leiva's daughters, who is now 18, testified that she also saw her father repeatedly dropping Anthony on the floor and that the boy appeared to be dead when she saw him two days later.
Barron and Leiva were charged in June 2018 with the boy's killing and were subsequently indicted by a Los Angeles County grand jury in October 2018. They remain jailed without bail.
In October, the Los Angeles County Board of Supervisors formally approved a $32 million settlement of a lawsuit filed by the boy's relatives — two of whom testified last week that they notified the county's Department of Children and Family Services about the alleged abuse. The lawsuit contended that multiple social workers failed to properly respond to reports of abuse of Anthony and his siblings.
The lawsuit cited other high-profile deaths of children who were also being monitored by the DCFS — 8-year-old Gabriel Fernandez and 4-year-old Noah Cuatro, both of Palmdale — to allege "systemic failures" in the agency.
City News Service contributed to this report 
---
The Short, Unhappy Life Of Anthony Avalos
Who killed this 10-year-old boy in the Antelope Valley? Why couldn't anyone prevent it? And how does this keep happening, again and again?
"It happened again," said the deputy sheriff on the other end of Jonathan Hatami's phone. She sounded upset, like she was choking back tears.
Hatami immediately understood what she meant. After he hung up, he shuffled some papers on his desk and took a moment to collect his thoughts. Then the 51-year-old deputy district attorney stood up, slipped on his coat, packed up his work bag, and headed out to the Antelope Valley, where, on this balmy June day in 2018, he would once again find himself—for the second time in five years—face-to-face with a crime so heinous, it all but defied human understanding.
The torture and murder of a child.
Hatami, a slender, intense figure with short-cropped hair and soulful brown eyes, was already somewhat famous in legal circles as a crusading prosecutor, even before he gained public renown, thanks to his vivid onscreen presence in The Trials of Gabriel Fernandez, a 2020 Netflix documentary series about the 2013 slaying of another young boy. Gabriel Fernandez was an eight-year-old in Palmdale, one of the Antelope Valley's largest towns, who'd been murdered by his mother and her boyfriend—Pearl Fernandez and Isauro Aguirre—because they thought the child might be gay. Hatami had prosecuted that case and had been so powerful and persuasive in his presentation, Aguirre received the death penalty, an exceedingly rare punishment in California, while Pearl was sentenced to life without parole.
But now, sickeningly, history seemed to be repeating itself, with a sequel that nobody—especially not Hatami—ever hoped to see.
The similarities between the two murders were striking, although the details of this latest child slaying were in some ways even more gruesome and unsettling. This atrocity involved a ten-year-old boy named Anthony Avalos, who, like Gabriel Fernandez, had made the mistake of telling his family he might be gay. Like the Fernandez case, Anthony's story was tangled in an infuriating jumble of fumbled interventions and botched opportunities that might have saved the boy's life. Virtually every system set up to protect children like Anthony—from the L.A. County Department of Child and Family Services to the L.A. County Sheriff's Department—failed miserably. And, ultimately, fatally.
The drive from Hatami's office in downtown L.A.'s Hall of Justice to the Antelope Valley took about 75 minutes along the Golden State Freeway, up a narrow canyon pass over the San Gabriel Mountains to the western edge of the Mojave Desert. Hatami knew the region well, having trekked there many times while prosecuting the Fernandez case. Tech and aerospace had once been its industrial lifeblood; now, those businesses were mostly gone. He knew the community's history of meth and drugs, how large amounts of illegal marijuana were grown there, that the L.A. County Board of Supervisors hadn't put nearly enough resources into it.
Hatami drove quickly, because at that point, shortly after the deputy's phone call, Anthony was barely clinging to life. He'd been rushed to the Antelope Valley Hospital with multiple injuries: His body was covered with cuts and bruises and cigarette burns. He had major head trauma. And he was malnourished and so dehydrated that his veins had collapsed. Paramedics had to drill into his tibia and administer the IV into his femoral vein. One of the paramedics said the boy looked like a zombie.
Even before Hatami arrived, three investigating officers from the sheriff's Special Victims Bureau—detectives Vanessa Reddy, Robert Wilkinson, and David Chellis—had fanned out across the desert valley that straddles Los Angeles and Kern counties. Chellis interviewed two of Anthony's younger siblings, Rafael and Destiny, then 7 and 8, at the Lancaster home of Anthony's grandmother, Wendy Brown. Anthony's mother's boyfriend, Kareem Leiva, 37, was also a person of interest in Chellis's investigation; Leiva, a suspect in multiple domestic violence cases, was living with Anthony's family in the three-bedroom Village Point apartment where Anthony had been tortured.
Meanwhile, Reddy and Wilkinson rushed to the Antelope Valley Hospital to interview Anthony's mother, Heather Barron, trying to piece together what had happened to her son. In the course of their conversation, she volunteered the fact that a few days earlier, the boy had come out as gay, an odd but potentially revealing point for her to have raised. But she emphatically denied having anything to do with his injuries. "I'm no Pearl Fernandez," she told them, referencing the earlier Antelope Valley killing. "I'm not Gabriel's mom."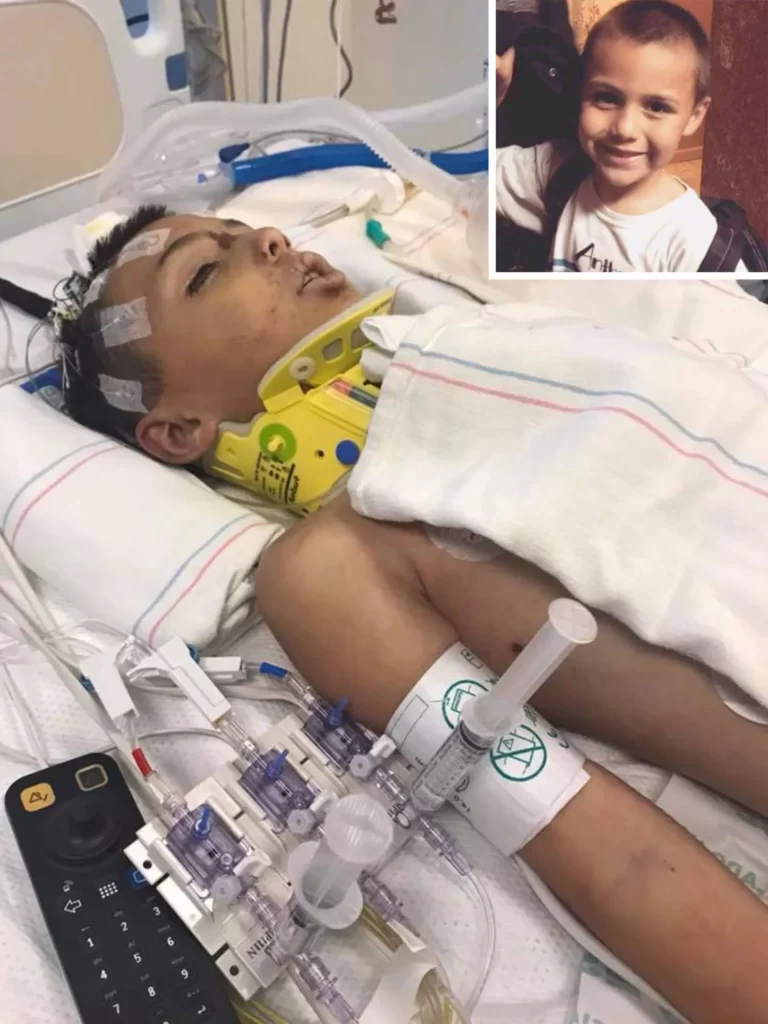 Hatami got to the hospital by midafternoon, but, alas, he had missed Anthony. The boy had been airlifted to UCLA Mattel Children's Hospital, where, the following day, June 21, 2018, at 6:30 a.m., he was pronounced dead. Blunt force trauma and prolonged child neglect were listed as the causes.
"I didn't think in my heart or in my head that there would ever be another case similar to Gabriel's," Hatami says. "It was so bad. There was just no way."
From the outside, they looked like a typical unhappy family. Heather Barron, 33, was an unemployed former Subway shop worker raising an unruly brood in a cluttered, chaotic apartment off a street called Challenger Way (it was part of the route along which the space shuttle was towed after its landings at Edwards Air Force Base). Anthony's father, Victor Avalos, was a high school dropout and sometimes construction worker who split from Heather in 2008, when Anthony was only six or seven months old. When Anthony got a little older, his mom added three half-siblings to the family—Destiny, Rafael, and Angel—from two different fathers, neither of whom stuck around. Later, after she met Leiva in 2015, she would add three more: Noah, Bella, and David.
According to relatives, as well as social workers and counselors who had contact with the family, the kids ran wild; the mother had crying spells, complained of feeling empty and lost, and seemed incapable of connecting with her children. Bouts of depression alternated with bursts of violent anger in response to the smallest provocation. She would hit the children with whatever object was close by—a wooden spoon, a ping-pong paddle, belts, shoes, a hanger. Heather's older siblings, Crystal and David—Anthony's aunt and uncle—sometimes confronted her about the abuse she was inflicting on the children. She told them that what she did to punish her kids was none of their business. "We fought a lot about it," Crystal says.
On multiple occasions, Heather's siblings went so far as to notify the Department of Child and Family Services about what was happening in Heather's household; the agency's Antelope Valley bureau—which was still being run by a social worker and outside counselor contracted by the county who'd been reprimanded for their failures in the Fernandez case—paid no fewer than 13 calls on the Avalos family. But the reports were always cleared without referral to a judge or prosecutor. And the kids stayed with Heather. "We put our faith and trust in the system, thinking they were going to save Anthony and the kids," says David's wife and Anthony's aunt, Maria Barron. "And look where it got us."
The first time Hatami laid eyes on Heather, during her interrogation at the L.A. County Sheriff Special Victims Bureau in Lancaster, he experienced an overwhelming sense of déjà vu. At 5'2″, 160 pounds, with smooth, doughy skin and black hair pulled back in a tight ponytail, Heather even looked like Pearl Fernandez. There were other similarities, as well. Both women were intelligent but oversexualized, and incredibly manipulative, even while being grilled by law enforcement. Heather tried to take control of her own interrogation. She would ask questions instead of answering them. She demanded to know what the investigators knew. She had a calculating way of turning a question over in her mind before she answered back, always insisting that she was the victim.
"She was Pearl," Hatami says.
As Hatami would later learn, in a lot of ways, Heather was indeed a victim, having suffered through her own childhood hellscape. After her mother left her father when Heather was just four, her mom, Wendy, married a man named Roger Brown, an ex-con she'd been pen pals with while he was still serving his sentence. Wendy told the kids that he'd been incarcerated for robbery, but the truth came out soon enough, at least to Heather, who Brown began molesting shortly after his marriage to her mother, when Heather was eight.
"A manipulator and a psychopath," is how David describes their stepdad.
Incredibly, years later, when Heather became a mother herself, she would often drop her kids at Wendy and Roger's for extended stays, putting her children in the care of the man who had molested her. She said she wasn't worried about Anthony's safety because Brown preferred girls to boys. As it turned out, she was wrong about that. Brown was an equal opportunity abuser, as four-year-old Anthony would discover during bath time at his grandparents' house.

God Bless You, The Angels have You Now!, Anthony! May you now have Peace from those Monsters. Enjoy the comfort with your Loving Father, God!
if you want to check out The Anthony Avalos Memorial Tree visit it here
And yet, despite it all—his mother's violent, abusive outbursts, his molesting step-grandfather, the revolving door of his mom's mostly lowlife boyfriends—somehow Anthony managed to retain a piece of his innocence. From a happy baby, chunky and cute, he grew into a bright, affectionate little boy who loved nothing more than a good knock-knock joke and dressing up as Batman for Halloween. And there were at least a few decent people in his life, like his fourth-grade teacher, Harmony Bell, who took Anthony under her wing, making him "classroom ambassador" to help welcome new students.
"Anthony absolutely amazes me," she wrote in his report card. "He is so kind and considerate to others, arrives on time, keeps a smile on my face all day long. I can't imagine my class without him."
There were also Anthony's aunts and uncles and paternal grandmother and a slew of cousins, with whom he painted Easter eggs, went trick-or-treating, and danced to songs on the radio. Despite Heather's pushback, her family continued to try to intervene on Anthony's behalf, particularly when it came to protecting the boy from his step-grandfather. When it was discovered that Brown had been abusing Anthony, David—who'd been beaten as a child by his stepdad but never molested—confronted Heather and demanded that she report Brown to the Department of Children and Family Services. If she didn't, he threatened, he would, and that might mean she'd lose custody of her kids. Crystal (who had been molested by Brown) and David also gave their mom an ultimatum, forcing her to choose between Brown and her children and grandchildren.
Both Heather and Wendy relented. Wendy left Brown, and Heather reported him to DCFS and the sheriff's department, which investigated but didn't press charges. There wasn't enough evidence, they said. Instead, DCFS gave Heather a list of parenting "goals," as well as a list of therapists she could call to help Anthony heal from the sexual trauma he'd suffered.
Heather ignored the goals. She never called any therapists.
On the day of Anthony's death, Hatami and a couple of sheriff's department homicide detectives spent two hours combing through Heather's apartment, searching for clues. What Hatami saw made the hair on the back of his neck stand up.
They found bloodstains on a carpet. They discovered locks on the outside of the children's bedroom doors. There was a leather belt in a bloodied hamper and telltale bottles of hot sauce on the night table next to Anthony's bed, which, it was later learned, Anthony had been forced to chug whenever he talked back. Under a bit of loose carpet in a corner, they also discovered a pile of uncooked rice. That might have been puzzling except Hatami had learned from interviews with two of Heather's younger kids, Destiny and Rafael, that hard rice grains were used as a form of punishment. When they misbehaved—or were perceived to have misbehaved—they were forced to kneel on them, on floorboards where nails stuck out, with bare legs, often until their knees bled.
"We put our faith and trust in the system, thinking they were going to save Anthony and the kids, and look where it got us." Maria Barron
After all Hatami had witnessed during the Fernandez investigation five years earlier, you'd think he'd have built up a tolerance for these sorts of horrors. But, in fact, the more he was exposed to child torture, the more repulsive he found it. And during his 17-year career as a prosecutor, Hatami had been exposed to quite a bit. He started out, in 2006, prosecuting low-level child pornographers and other sex offenders out of the L.A. County District Attorney's Antelope Valley regional office. He was so successful in securing convictions, he became one of the first lawyers recruited for a special unit that then-DA Jackie Lacey established to prosecute child killers and abusers.
The truth, though, is that Hatami's crusade against child abuse goes back even further to his own troubled upbringing in New York. His father, an Iranian-born schoolteacher, had a violent temper, which he frequently unleashed on his two sons. One of Hatami's most vivid memories is of his dad picking him up by the hair and throwing him against a wall. There was a bitter custody battle when his parents divorced. His Italian American and Puerto Rican mother grew so fearful for her sons' safety, she kidnapped then-four-year-old Hatami and his younger brother from a family courtroom in Queens and went on the lam with them for nine years. It wasn't until Ladies Home Journal published a story about missing children that included elementary school pictures of the Hatami brothers that his father learned of the boys' whereabouts. The police showed up at their mom's house in Woodland Hills, where she'd been working as a nurse at Kaiser Permanente, after one of her coworkers called the Child Finder number in the magazine. But by then, Hatami was 13 years old and allowed to stay with his mother.
After Hatami started a family of his own—he and his wife, Roxanne, a detective in the sheriff's department, were married in 2011 and have two children, Jonathan, 10, and Lindsey, 8—his zeal to prosecute child abusers became even more personal. He transformed himself into something of an avenging angel, securing convictions and maximum sentences against parents who killed their own children and even pushing back against the very system that was supposed to protect children but so often fell short. In 2016, he made headlines by filing charges of child abuse and falsifying records against the social workers who had failed to prevent the Fernandez murder. When an appellate court ruled against him—under state law, it decided, the social workers fell short of criminal liability—he began petitioning the state legislature to change the laws. More recently, he's crossed swords with current L.A. DA George Gascón over Gascón's "no death penalty in any circumstance" edict. (There's been speculation that Hatami may at some point attempt a run for Gascón's job.)
Hatami believed there was indeed at least one circumstance in which criminals should pay with their lives. And as he and the two detectives picked through Anthony's bedroom looking for more evidence—noting, heartbreakingly, the Student of the Month and Teacher's Honor Roll certificates pinned to his wall—he may well have been mentally constructing a gallows for whatever monster had been responsible for the death of this 10-year-old classroom ambassador.
"Inhumane on all levels," is about all Hatami can bring himself to say about what he found that day in that apartment.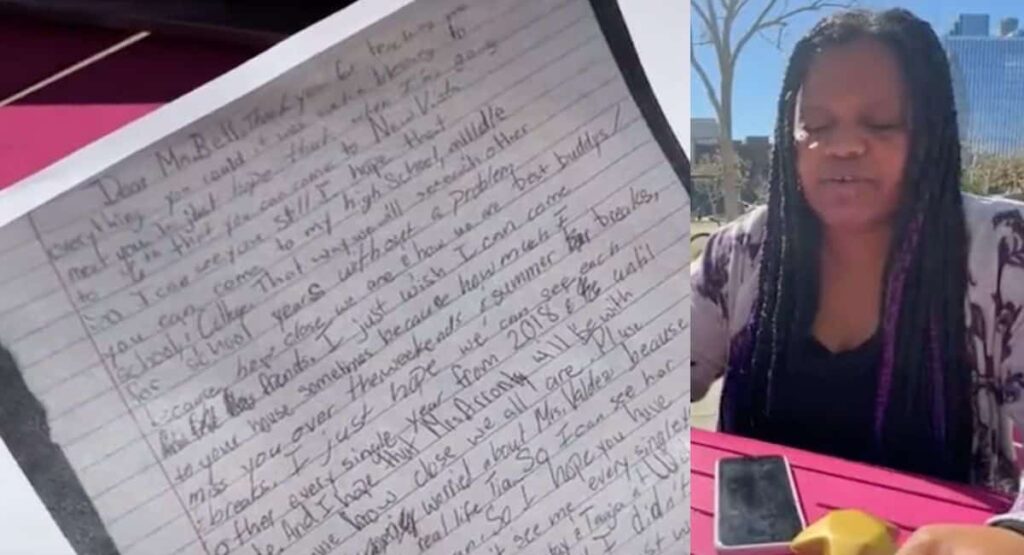 There were many reasons to suspect Kareem Leiva—like, say, the kaleidoscope of gang tattoos on his arms and torso—but the most suspicious thing about him may have been that he was late for his polygraph. Innocent suspects tend to show up on time.
Heather's taste in men obviously was never great. But even by her standards, Leiva didn't seem like a keeper. At 6'2″ and 240 pounds, with a dark beard and bushy hair, he was an imposing, even frightening-looking figure. To a 10-year-old boy like Anthony, Leiva must have appeared like a monster, which, of course, in many ways, he was.
He grew up in El Salvador, where he and his brother, Mauricio, first got involved with the transnational street gang MS-13 before immigrating to California, where they both continued their association with a San Fernando Valley offshoot. (His gang moniker, for some reason, was "Lace.") His history with women wasn't entirely auspicious; he fathered two children with a woman named Daisy Nava in 2004 and 2005, but that relationship blew up when Nava filed charges of domestic violence against him. Then, in 2013, he fathered another child with Rosalie Martinez; she also filed a charge of domestic violence, requesting and receiving a protection order. In 2015, he had two more kids, with a woman named Sandra Ramirez, who apparently was something of an outlier in that she didn't file any complaints.
Heather and Kareem met at a birthday party at her brother David's house—Leiva was working at the same shipping warehouse as David, and the two sometimes carpooled—and Heather and Leiva started dating shortly after. Heather's sister had misgivings right away. "I had a bad feeling about him," Crystal says. "It wasn't the way he looked or his tattoos—it was just this gut feeling."
Crystal's gut turned out to be right. Like two addicts enabling each other, Heather and Leiva seemed to feed off each other's rage. Together, they became even more violent towars Heather's children (although Leiva didn't appear to be abusive toward his own biological offspring). Heather's family members began noticing that her kids were exhibiting even more bruises, cuts, and black eyes than usual. A few weeks before Anthony's death, Rafael needed to go to the doctor to get staples for a gash in his head. (Heather claimed one of the other kids threw a toy at him.) At one point, according to e reports, Leiva had punished Rafael by dangling him over a second-story balcony by his feet. Meanwhile, Heather's calls to her siblings and mother became fewer and farther between as she fell deeper into the dark coils of her life with Leiva.
Curiously, for all the visits paid to Heather's household by social workers and deputy sheriffs, nobody ever interviewed Leiva. In part, because Heather and Leiva worked hard to hide the fact that he was living there, fearful his record might set off red flags with DCFS and jeopardize Heather's custody of her children. When they knew caseworkers were due to stop by, Leiva would hide out at the home of his parents and Heather would stash his clothes and shoes. Wendy helped, coming over to clean her daughter's house and stock the fridge with food, so that DCFS could see how well the children were being raised. The children themselves were drawn into the deception; they were coached not to mention that Leiva was living with them.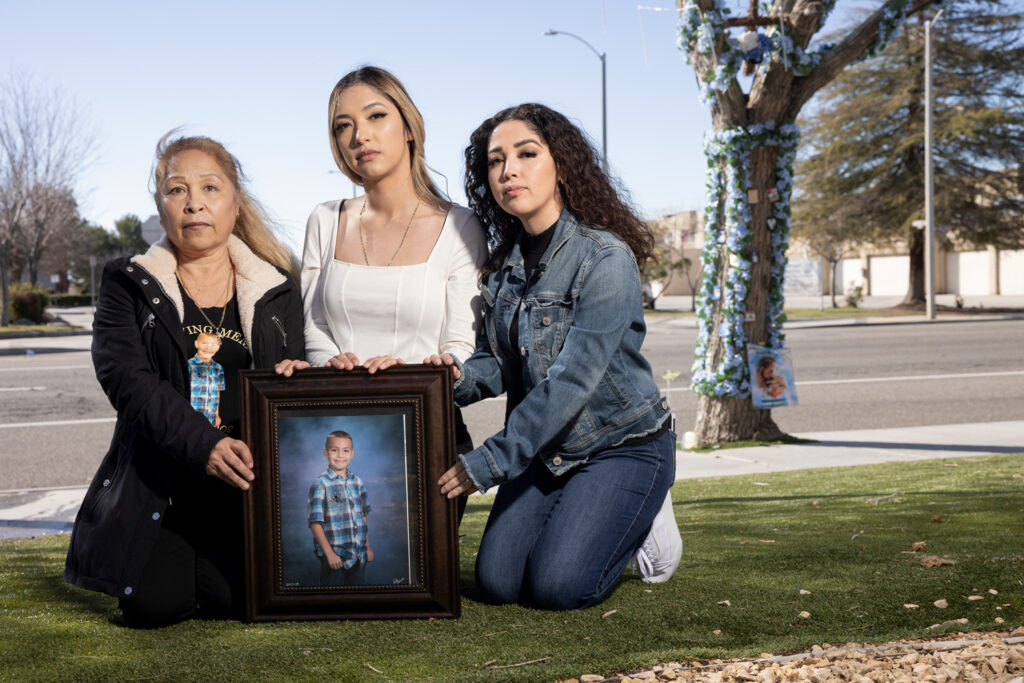 But after Anthony's murder, as Hatami and the sheriff's department began to investigate the crime, it became impossible for Leiva to hide anymore. Detective Chellis had found Leiva's parents, who lived in nearby Rosamond, and they had promised to bring their son in for questioning at the crime lab in Lancaster. They even promised to drive him there themselves to make sure he showed up.
But Leiva didn't show up, at least not on time. After setting up the polygraph and waiting for at least two hours, Hatami and Chellis grew impatient, and Chellis decided to wait for Leiva in the parking lot. That's where he found him, sitting alone in his car, a sweatshirt wrapped oddly around his neck.
"They are bad people. and I use the word 'people' lightly because they are nothing short of monsters." — Jonathan Hatami
Even before Leiva came in for the interrogation, Hatami and Chellis knew he'd killed Anthony. Six days earlier, Chellis had interviewed one of Leiva and Daisy Nava's daughters, 13-year-old Priscilla, who had been visiting her father at Heather's house at the time of the murder. Under the pressure of Chellis's questions, Priscilla admitted to witnessing the abuse that led to Anthony's death, saying she had been too scared to stop her father from hurting the boy, and so she had mostly hid in her stepsister's room and cried.
Of course, the deputy DA and the detectives wanted a confession from the killer himself. And Leiva gave them one, spilling his guts even before they turned on the polygraph.
Over the course of several hours, Leiva came clean: how he tortured Anthony, slamming him into walls, beating the bottoms of his feet with belts, forcing him to kneel on rice and assume Abu Ghraib-style stress positions. He admitted that he had flown into a rage when Anthony tried to stand up for himself, refusing to kneel as ordered. He described how he'd grabbed him by his ankles and dropped him on his head over and over again until Anthony stopped getting up.
And how he then fled the apartment in a panic.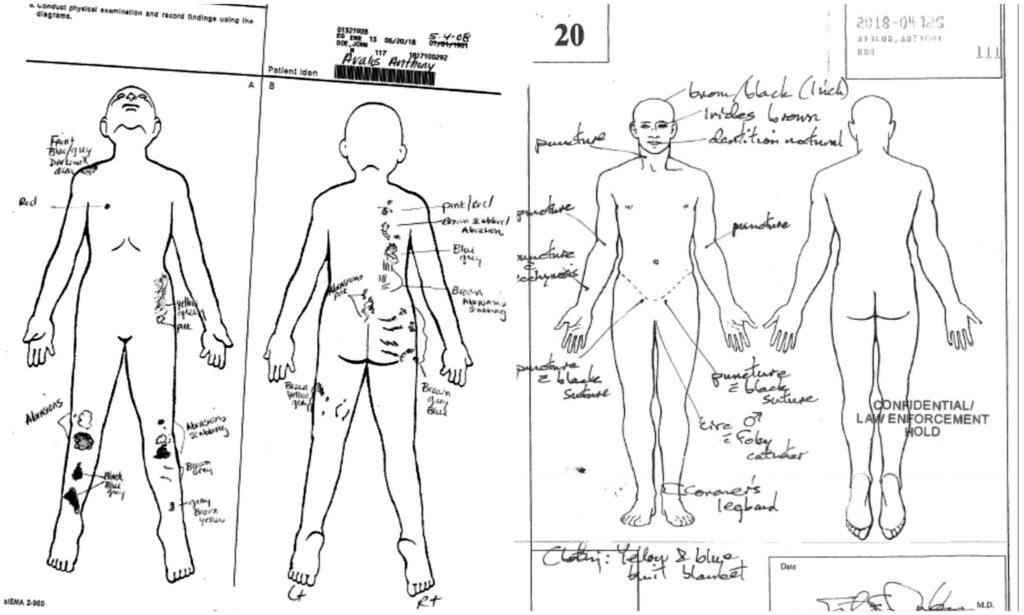 Why Leiva was especially rageful during this particular beating isn't clear, although Hatami believed it had a lot to do with Anthony telling his family earlier that day that he was gay. Leiva's history of homophobia was almost as long as his history of misogyny. As for Heather, although she didn't directly participate in the killing, Hatami believes she was every bit as responsible. She left Anthony unconscious on the floor for two days before finally calling for medical help.
Throughout the interrogation, Leiva never cried or even looked distraught. He just sat there, eating the McDonald's fries that a deputy had brought into the room for him. But clearly at one point after the murder, he felt something akin to regret. When Hatami asked him to remove the sweatshirt wrapped around his neck, he could see it had been covering a large wound. The day before, Leiva admitted between popping fries into his mouth, that he had tried to slit his own throat with a box cutter.
Leiva and Barron are now, at this writing, standing trial for the murder of Anthony Avalos. And not just murder, but murder by torture, a special circumstance that carries a minimum sentence of life without parole. If Hatami had his way, he would most certainly be asking for the death penalty. "They are bad people," he said in his closing statement in a downtown courtroom in February. "And I use the word 'people' lightly because they are nothing short of monsters."
Leiva's defense is that he didn't mean to kill the boy—it was an accident, not intentional first-degree murder. But he didn't help his case much when, while in prison awaiting trial, he shanked a fellow inmate as they stood in line for Bible class.
Heather's defense is that Levia was the real abuser and that she lived in fear of him and of what would happen to her if she turned him in. But that line of reasoning obviously has some flaws—"Who leaves a 10-year-old child dying in a room for two days unless they intended to torture and murder him?" Hatami argued in court—and was seriously undermined after Heather's mom was caught before the trial trying to influence the testimony of Anthony's siblings to favor Heather's defense. (Some of Anthony's siblings and other relatives have already reached a preemptive settlement with the county, which has agreed to pay out $32 million in damages for its negligence.)
On March 6, a verdict in Barron and Leiva's trial was reached; the decision was annouced by Superior Court Judge Sam Ohta the following afternoon. Both were found guilty of first degree murder with special circumstance involving the infliction of torture.
But one question will remain painfully unanswered: How could this have happened again? After all the investigations and internal reviews and public hand-wringing following the Fernandez murder, how could another, nearly identical tragedy slip through the system's fingers?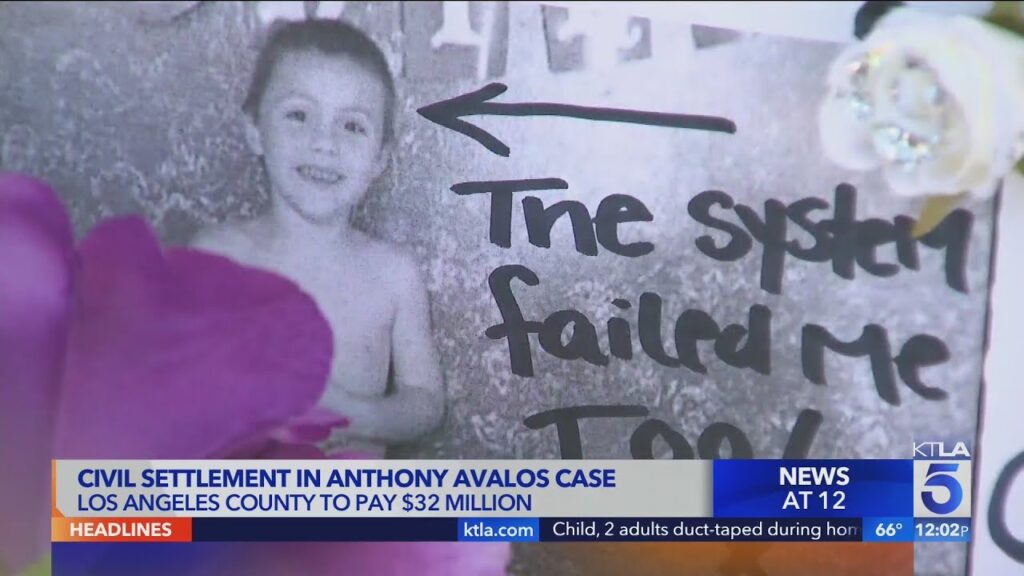 "The blue-ribbon commission after Gabriel's murder said everything was going to change, and nothing changed," Hatami says. "What's important about Gabriel's legacy is that so many people let him down. We all saw the police officers who let him down. We saw the social workers who let him down. The community saw it. The world saw it."
He pauses, his jaw clenching. "But it keeps happening," he goes on. "It just keeps happening again." source