Arrest Warrant Issued – Sam Brinton Energy Official –
Sex Deviant

LGBTQ+

FAILURE
Police issued an arrest warrant for nuclear energy official Sam Brinton
after an officer recognized them from news articles about a separate stolen-luggage accusation
An arrest warrant was issued for nuclear energy official Sam Brinton after an officer recognized them from news reports.
Brinton was recently charged with theft over accusations that they stole a suitcase from a Minnesota airport.
Las Vegas police have now issued an arrest warrant for Brinton over similar allegations.

Police in Las Vegas, Nevada, issued an arrest warrant for nuclear energy official Sam Brinton in a luggage theft case after an officer recognized the government employee from news articles about a separate stolen luggage accusation.

Authorities temporarily closed a case about a stolen suitcase on July 6 at Las Vegas' Harry Reid International Airport after they couldn't identify a suspect from surveillance footage.

But police reopened the case on November 29 and named Brinton as a suspect after they were charged with felony theft over accusations that they swiped a mother's Vera Bradley suitcase from an airport in Minnesota in September, according to Las Vegas Metropolitan Police Department records obtained by Insider.

Brinton — the deputy assistant secretary of the Office of Spent Fuel and Waste Disposition at the Department of Energy's Office of Nuclear Energy —  made headlines late last month in connection with the Minnesota case.

"Numerous news articles covering the story had photographs of Brinton" who an officer "immediately recognized as the suspect pertaining to" the Las Vegas case, states an arrest warrant issued for Brinton.

Las Vegas police issued a felony arrest warrant on grand larceny charge for Brinton — who is one of the federal government's first openly "gender fluid" employees and uses they/them pronouns — last week.

Non-binary Biden official Sam Brinton's backstory called into question by LGBTQ activist | Fox News




Visit

According to the arrest warrant, police say that Brinton "can clearly be seen and identified on video stealing" a woman's gray Away luggage from a carousel at baggage claim in the Las Vegas airport on July 6 "and leaving" with it.

The hard case bag and its contents were estimated to be worth $3,670.74, according to the warrant. The victim told police she had jewelry worth $1,700 and makeup valued at $500 in the luggage.

Police say the suspect in the Las Vegas case was captured on surveillance footage wearing a T-shirt "with a large rainbow-colored atomic nuclear symbol design on the front."

An officer investigating the case found a selfie on Brinton's Instagram page posted on the same day as the theft showing Brinton at an apparent airport "wearing the same exact white T-shirt," the arrest warrant says.

"Brinton was clearly wearing the same exact white T-shirt with a large rainbow-colored atomic nuclear symbol design on the front as seen on video at Harry Reid International Airport," the warrant states.

Additionally, police wrote in the warrant that Brinton "demonstrated several signs of abnormal behavior while taking the victim's luggage which are cues suspects typically give off

The Las Vegas security footage from that showed the luggage containing $1,700 worth of jewelry, $850 worth of clothing, and $500 of makeup, police said.




CQ-Roll Call, Inc via Getty Image

when committing luggage theft."

Brinton, 35, was placed on administrative leave by the Department of Energy last month after they were accused of taking a woman's Vera Bradley suitcase from baggage claim at Minnesota's Minneapolis-St. Paul Airport on September 16.

Insider has tried to contact Brinton and an attorney for Brinton multiple times but has not gotten a response.  Story by nmusumeci @insider.com (Natalie Musumeci) https://www.msn.com/en-us/news/other/police-issued-an-arrest-warrant-for-nuclear-energy-official-sam-brinton-after-an-officer-recognized-them-from-news-articles-about-a-separate-stolen-luggage-accusation/ar-AA15bEWr?cvid=7668a58d0b1a42b2a0b396f4b029bd07
IF YOU CAN'T TELL HE IS A MAN! Very mentally ill LGBTQ+ Weirdo. HE is in CHARGE of U.S. NUCLEAR WASTE!
Any man who thinks its normal to come to work on CLOWN STATUS WEIRDO QUEER….
is mentally ill and wishes to impose his illness on others forcing normal Christians to accept this mockery of God's order!
But real Christians will never accept!
Anyone that operates by perpetuating their illness into the work place bringing PERSONAL HOME LIFE into the OFFICE, its wrong. 
Personal Life NEVER BELONGS IN THE OFFICE! Being LGBTQ+ does NOT QUALIFY ANYONE! Being qualified for the position does! He is an UN QUALIFIED MENTALLY ILL SEXUAL DEVIANT WHO STEAL UNDERWEAR from AIRPORT LUGGAGE from MORE THAN ONE AIRPORT.
WE GOT A SEX DEVIANT HERE !
The rainbow atomic symbol T-shirt should have been a clue.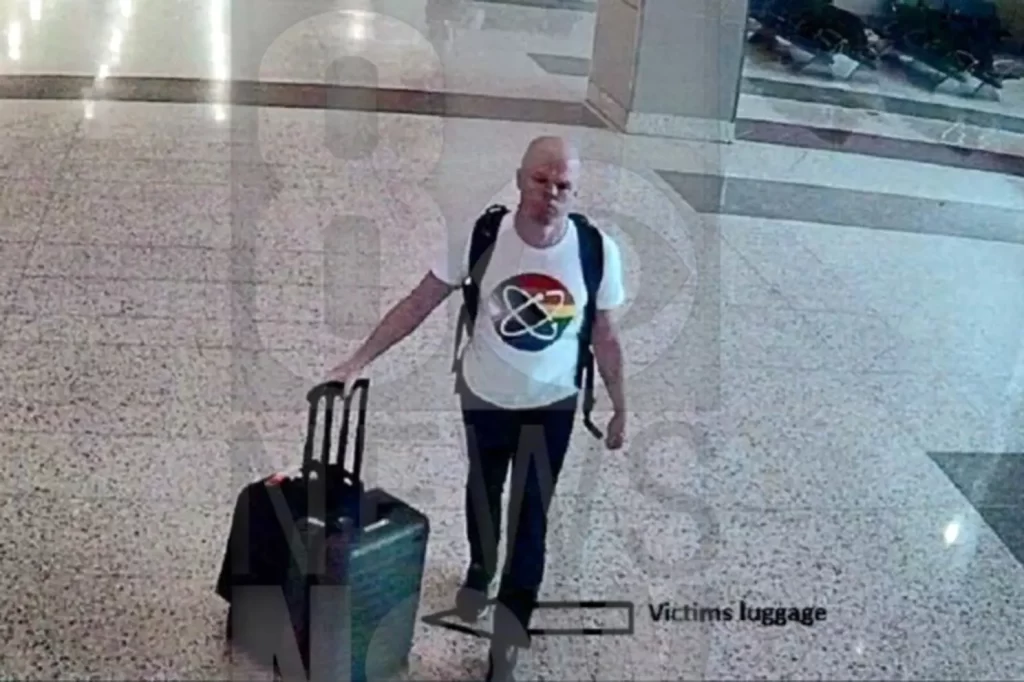 Sam Brinton, the allegedly sticky-fingered Biden administration nuclear official, was captured on security footage making off with a woman's bag worth more than $3,670 from a Las Vegas airport on July 6, KLAS News reported.
A surveillance snap from Harry Reid International Airport shows a stern-faced Brinton wearing the white T-shirt with the colorful symbol, a black backpack, and black jeans, rolling the suitcase in question through the airport.
The distinctive tee — which Brinton sported in a selfie posted to Instagram that same day — led the Las Vegas Metropolitan Police Department to issue a warrant for Brinton's arrest on grand larceny charges, according to a detective's declaration.
Last month Brinton, the deputy assistant secretary for spent fuel and waste disposition at the Department of Energy's Office of Nuclear Energy, was charged in the September theft of a woman's suitcase from a Minneapolis airport.
The Las Vegas security footage from that showed the luggage — containing $1,700 worth of jewelry, clothing valued at $850, and $500 of makeup, police said — being removed from the airport's baggage carousel by "a white male adult wearing a white T-shirt with a large rainbow-colored atomic nuclear symbol design," the detective wrote.
The man "demonstrated several signs of abnormal behavior while taking the victim's luggage which are cues suspects typically give off when committing luggage theft," according to the declaration, then grabbed the bag off the carousel and walked away with it quickly.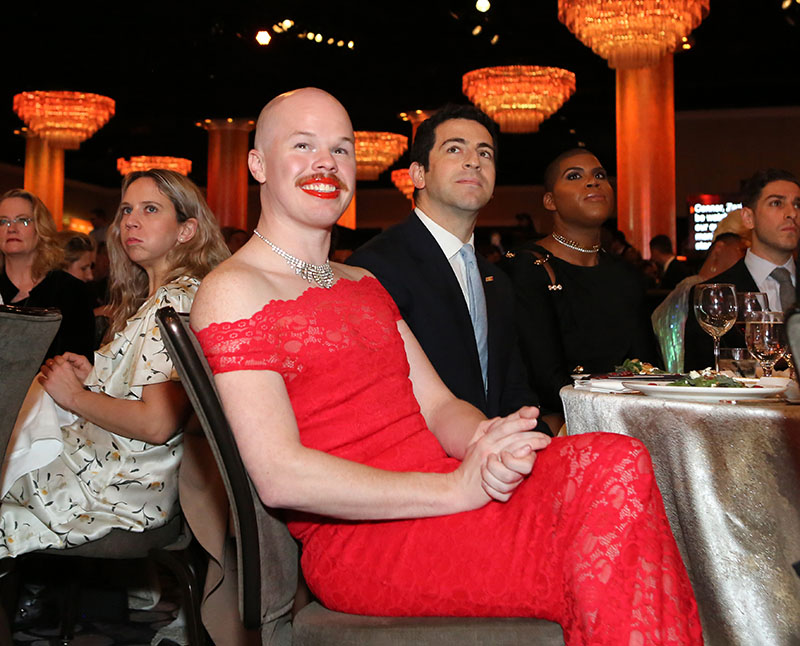 The victim, who filed a police report on July 10, described her missing bag as a gray, hard-shell "Away" brand "Bigger Carry-On" valued at $320.Police were initially unable to identify the thief from the footage and closed the case. But on Nov. 29, when the Las Vegas investigator saw media reports of the Minneapolis accusation against Brinton, the officer "immediately recognized" the Energy Department employee "as the suspect pertaining to this case."
Police found that Brinton had traveled on the victim's flight from Dulles International Airport in Washington, D.C. to Las Vegas on July 6, and uncovered the nuclear-rainbow selfie.
"Thank you to @americannuclear for selling such a great shirt for me to wear on my flight today," Brinton wrote in the post. "My professional society continues to grow and learn and I'm proud of them. Goodness how we have changed since my service as a chapter president and then on the National Board of Directors. #NuclearPride."
Brinton, who uses they/them pronouns, has been feted as one of the federal government's first gender non-binary officials — but a group of House Republicans is clamoring for Brinton's removal over the alleged thefts.
"We demand the resignation of Sam Brinton, and we implore you to set aside petty politics and appoint only the most qualified and dedicated individuals to influence America's energy sector​," R​ep. ​Andrew Clyde of Georgia and 15 other Republicans wrote to Energy Secretary Jennifer Granholm Tuesday.
Brinton, who faces up to five years in prison for the Minnesota theft and up to 10 years jail time for the Las Vegas heist, was placed on leave when the first allegation came to light, according to an Energy Department spokesperson. https://nypost.com/2022/12/10/cameras-caught-non-binary-biden-officials-bag-theft/
Nonbinary Biden official Sam Brinton accused of grand larceny amid separate theft charges
Brinton is facing similar charges for allegedly stealing a bag at a Minnesota airport in September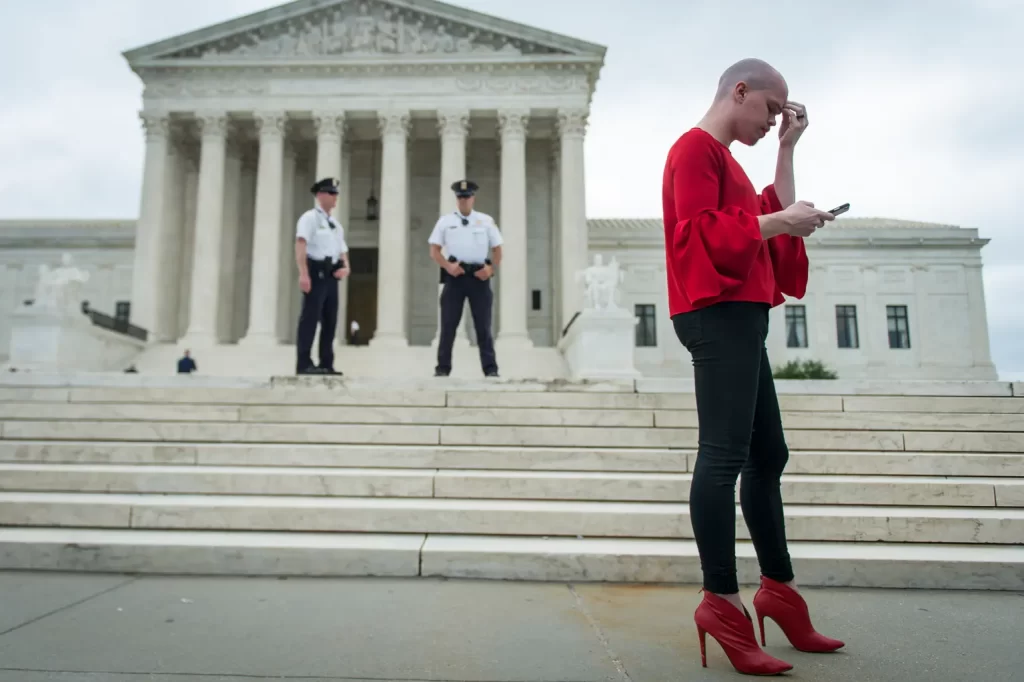 The nonbinary Biden administration official who oversees nuclear waste policy was charged with grand larceny in Nevada, the second time they have been accused of theft in three months, according to state court records.
Samuel Brinton, the Department of Energy's (DOE) deputy assistant secretary for spent fuel and waste disposition, was charged Thursday with grand larceny of an item valued between $1,200 and $5,000 by Las Vegas prosecutors. Records showed that an arrest warrant was issued for Brinton, one of the few federal officials to ever identify as nonbinary.
Few other details were provided in the records and the Clark County, Nevada, district attorney's office declined to comment on the matter. Brinton is scheduled to appear at a court hearing in Minnesota state court later this month to face similar charges from a September incident at the Minneapolis St. Paul Airport (MSP). Police accused Brinton of stealing a suitcase worth $2,325 from an MSP baggage carousel Sept. 16, according to a criminal complaint filed Oct. 26.
After a woman complained that her Vera Bradley bag was missing on Sept. 16, MSP police reviewed security camera footage and observed Brinton taking the luggage before removing its tag and hurrying away. Brinton was then observed using the same bag on two subsequent trips to Washington, D.C., and acknowledged taking the bag in an interview with police but blamed tiredness.
Shortly after Brinton was charged, the DOE quietly placed Brinton on leave but did offer any explanation. The agency confirmed Brinton was on leave after the charges were first reported in late November.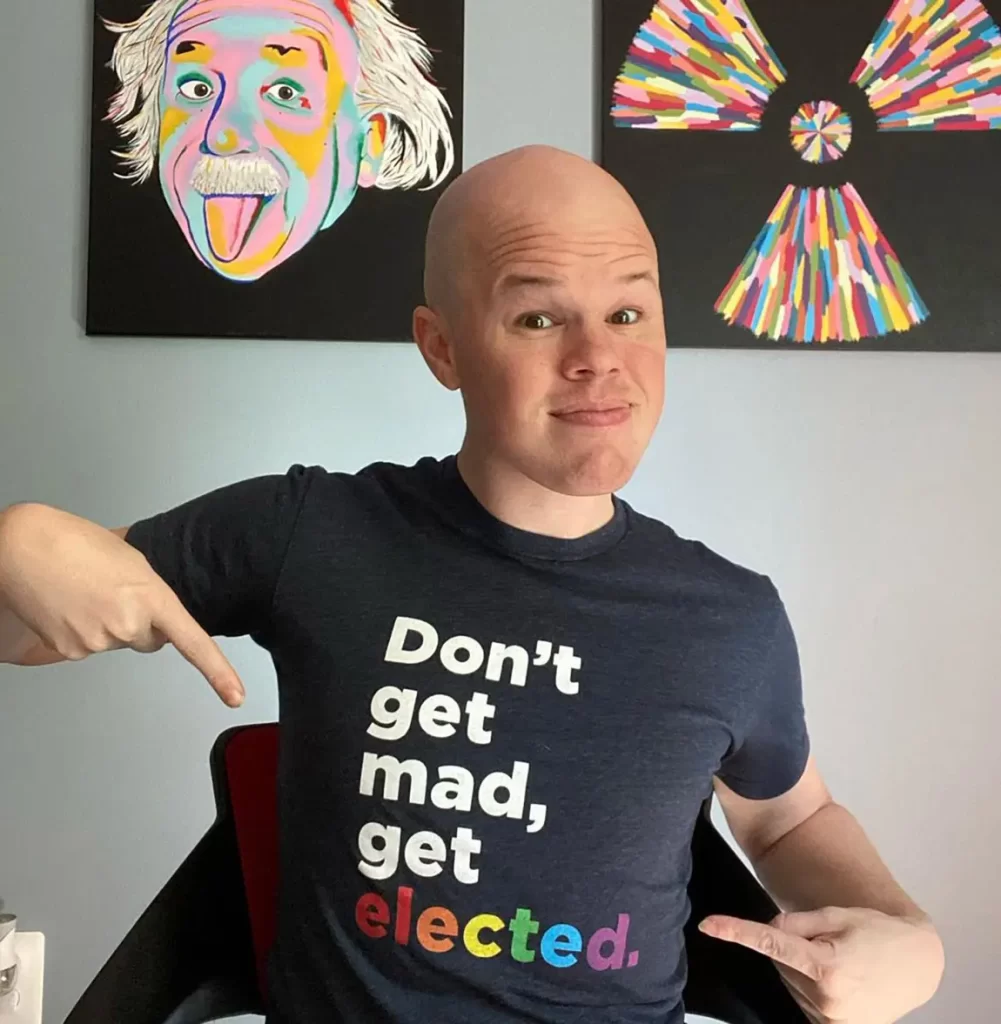 "Sam Brinton is on leave from DOE, and Dr. Kim Petry is performing the duties of deputy assistant secretary of spent fuel and waste disposition," a DOE spokesperson previously told Fox News Digital.
The DOE, though, has refused to explain why Brinton is on leave or say whether Brinton remains on the agency's taxpayer-funded payroll.
Republican lawmakers expressed concern following the incident, arguing that Americans deserved more information about whether Brinton continues to receive government paychecks and if the DOE has revoked Brinton's security clearance.
"The reported details of Sam Brinton's thievery are bizarre and disturbing," Rep. Jim Banks, R-Ind., the chairman of the Republican Study Committee, told Fox News Digital in a statement after sending a letter Dec. 2 to DOE Secretary Jennifer Granholm demanding more information. "Americans deserve transparency about who and what their taxpayer dollars are funding."
Sen. John Barrasso of Wyoming, the chairman of the Senate Republican Conference and ranking member of the Senate Energy and Natural Resources Committee, also wrote to Granholm, urging her to fire Brinton immediately.
In June, Brinton made headlines after being appointed to the position that oversees nuclear waste policy at the DOE's Office of Nuclear Energy as a nonbinary gender-fluid person. Brinton has also posted about being a member of the so-called Sisters of Perpetual Indulgence, a drag queen group.
Local media outlet 8 News Now first reported the Las Vegas charges against Brinton on Thursday. According to the outlet, Brinton allegedly stole luggage belonging to another traveler at the Harry Reid International Airport in Las Vegas in an incident similar to what Brinton is accused of in Minnesota. By Thomas Catenacci , Peter Hasson | Fox News 
'Non-binary' Biden official mocked after being fired for stealing luggage:
'New pronouns are un/employed'
Conservatives on Twitter roasted former Department of Energy deputy assistant secretary for spent fuel and waste disposition Sam Brinton after the official was fired by the U.S. government for reportedly stealing airport luggage on multiple occasions.
Brinton, a biological male, who gained notoriety for being one of the U.S. government's first "non-binary" officials, was charged with stealing a woman's suitcase in Minneapolis Airport in September and another in Harry Reid International Airport in Las Vegas in July.
One of the bags that Brinton was seen on surveillance footage stealing from the Las Vegas baggage claim, contained nearly $4000 of clothing, jewelry and make-up. After news of the charges went viral, a Department of Energy spokesperson told The Daily Beast, "Sam Brinton is no longer a DOE employee. By law, the Department of Energy cannot comment further on personnel matters."Despite Brinton identifying as non-binary, a detective described the official as "a white male adult wearing a white T-shirt with a large rainbow-colored atomic nuclear symbol design" in the Las Vegas Metropolitan Police Department warrant.
Twitter users found the end of Brinton's DOE career amusing, joking that the former government worker hit a new milestone: "the first non-binary person fired by the U.S. government for theft."
The Libs of TikTok account posted some of Brinton's most over-the-top, and avant-garde photos paired with a sarcastic caption. The account tweeted, "Sam Brinton, Biden's non-binary nuclear waste guru, has been fired after stealing luggage from 2 airports. If only there had been some warning signs…"
Conservative author Dinesh D'Souza mocked Brinton over this milestone for diversity, tweeting, "Is #SamBrinton the first non-binary official to be fired by the US government for theft? Since we're keeping track of these amazing historical 'firsts,' I thought I would inquire about this one."
The Daily Wire's Matt Walsh offered an interesting analysis, writing, "One thing Sam Brinton proves is that our anti-bullying campaigns are misguided. We teach people to treat bizarre, freakish behavior as normal in the name of tolerance, as a result guys like Brinton feel increasingly empowered to act on their depraved compulsions without shame."
Sen. Tom Cotton, R-Ark., offered his sober analysis of the ouster, tweeting, "Re. Sam Brinton, let's call it what it is: a person clearly unfit for a high-level national security role was hired because the Admin prioritizes wokeness over competence."
Author and conservative personality Nick Adams dinged Brinton, quipping, "I'm hearing Sam Brinton's new pronouns are un/employed."
ACT for America founder Brigitte Gabriel said, "Sam Brinton should have never been hired in the first place."
The Blaze CEO Tyler Cardon mocked Brinton, stating, "Sam Brinton is the first openly gender-fluid kleptomaniac in federal government leadership. Another historic accomplishment for the most inclusive admin in US history."
And former Trump advisor Katrina Pierson tweeted, "FINALLY! 'Biden's non-binary nuclear waste worker Sam Brinton is OUT of their job.' I wonder exactly where he crossed the line for this Admin."
Updated Dec 13, 2022
NOW FOR A FACTUAL LAUGH