The FBI has found a gateway to declare Christians as criminals

:

federal whistleblower
The

FBI

is targeting Catholics who attend Latin Mass
Looks like its time to GUT GOVERNMENT 3 Letter Agencies and start from scratch with Rehire and thoroughly VET their resume 
The FBI has found a new gateway to declare Christians as criminals, a federal whistleblower said on "Tucker Carlson Tonight."
An internal document from the bureau's Richmond, Virginia, field office allegedly vowed to spy on "radical traditionalist Catholics and their ideology."
"They have found a gateway in what they think is fringe Catholicism in order to move into Christians in general and declare them to be the actual criminals in this country or the potential terrorists," federal whistleblower and former FBI agent Kyle Seraphin said.
Seraphin said the document is antithetical to Catholicism and was written by someone who believes abortion rights must be upheld and the LGBTQ agenda "has to be pushed down the American people's throats."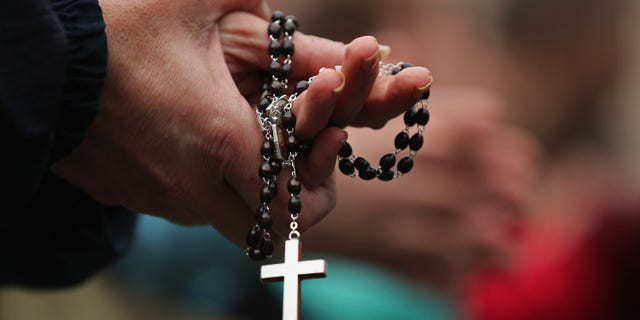 "I'm friends with people who love the Latin Mass," the Catholic federal whistleblower told Fox News. "I grew up in a traditional school where I actually learned Latin in fifth and sixth grade and all the way through high school and it doesn't seem reasonable, but it is the state of the FBI at this point that they are so desperate to find White supremacists that they're going to look at the Catholic Church."
Seraphin said that the whistleblower who brought the information to him is not a Catholic, but knew it was problematic.
"He or she stated the very simple statement, which is that if they're going to go after radical, traditional Catholics, then radical traditional Baptists are next and radical, traditional evangelicalism and anybody else that espouses essentially what is radical, which is just a Christian faith and that is dangerous apparently in this country," he said.