'Exposing the Gender Lie': Authors share how to protect kids from false transgender ideology
Irreversible Damage: The Transgender Craze! The Evil that is Seducing Our Sons & Daughters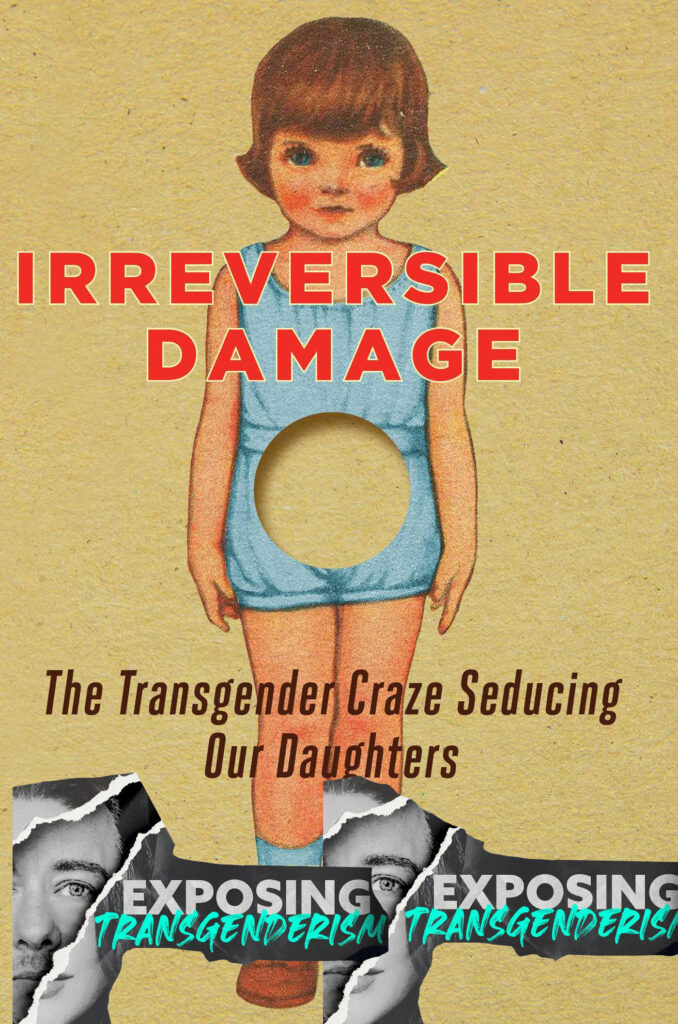 Every time Brandon Showalter checks his inbox or listens to his voicemails, he's dismayed by what he sees and hears.
Since he began covering the battle over transgender ideology in 2016, he's received countless messages from parents grieving over the mutilation of their daughters and the castration of their sons, photos from detransitioners regretting their irreversible surgeries, and firsthand accounts from families shattered by the medical scandal of transgenderism.
Get tickets to CP's event 'Unmasking Gender Ideology: Protecting Children, Confronting Transgenderism' here. Download 'Exposing the Gender Lie' here.
"Over the years, I've lost count of how many moms and dads have called me absolutely devastated, at the end of their rope, because … within 30 minutes of a telehealth consultation, their daughters and sons are given drugs that could render them sterile" or they're encouraged to have surgeries that will leave their bodies disfigured. "They're living in a world of confusion," said Showalter, a writer and social commentator for The Christian Post.
"They sent them off to a university and they became indoctrinated. I've had some of them in my home for dinner to try and console them as they're just grieving. This has just devoured and shattered their families, and that's not being hyperbolic."
As a journalist and Bible-believing Christian, Showalter knew he couldn't just look away when faced with the horrors of the transgender movement. Over the years, he's written countless articles and even launched a podcast raising awareness about the topic, and this month, released Exposing the Gender Lie: How to Protect Children and Teens from the Transgender Industry. Showalter penned the free e-book with Jeff Myers, president of Summit Ministries.
"We wanted to be able to equip pastors and lay leaders, youth and youth ministers to be able to have the philosophical tools to understand this ideology. And most importantly, protect children and teenagers and young adults from its destruction," Showalter shared.
"The book will show you the various ways in which this ideology has molded our understanding of what sex and gender is, how language is warped, and it'll clue you in as to how pervasive this is."
On March 23, Showalter will moderate The Christian Post's event, "Unmasking Gender Ideology: Protecting Children, Confronting Transgenderism," at First Baptist Dallas. The event will feature two panels of experienced professionals who have been fighting gender ideology in their respective fields.
According to Showalter, most people are unaware of just how insidious the transgender movement truly is — or how much it is fueled by the greed of pharmaceutical companies. Terms like "gender-affirming" care and politically-correct euphemisms popularized by many in the media, he said, are both dangerous and misleading. He slammed the idea that children experiencing gender dysphoria frequently die by suicide as "manipulative," adding: "Suicide is a very complicated phenomenon. You cannot reduce it down to just one cause."
Showalter detailed how, after a prepubescent child is diagnosed with gender dysphoria, they are prescribed puberty blockers such as Lupron, a drug that has been used to treat prostate cancer in men and endometriosis and women and has been used to chemically castrate sex offenders.
"There's never been an FDA stamp of approval for that use," he said. "Even the FDA just last year slapped a warning label that this drug causes vision loss and brain swelling. There are disastrous side effects. It impedes brain development. It basically freezes your endocrine system from allowing the pubertal signaling in the brain to happen."
Children are given cross-sex hormones, such as testosterone for girls and estrogen for boys, and then undergo surgery to change their bodies to appear as the opposite sex. Showalter described this process as "grotesque," involving the removal of healthy breasts and creating flaccid penises out of skin from another part of the body, such as the forearm or leg.
"These are highly complex, body-disfiguring surgeries with extremely high complication rates, and it's in service to a material falsehood. You can't change sex. Your sex is stamped in the nucleus of every single cell. All you're doing is altering the body in a way that it was not designed to function," he said. "Biomedical ethics seems to have just completely died with the incursion of this movement."
Since speaking out about the horrors of the transgender movement, Showalter has experienced a good amount of pushback. He's been called a "bigot" and a "hater" — but the insults and attacks seem insignificant when he grapples with what he sees as a "demonic" attack on God's creation of male and female and, thus, on children.
"I don't know exactly what might cause this ideology to end," he said. "But I do hope and pray that God, in His infinite mercy, will bring it down. There are days when I just think the solution has to be supernatural because it's just so wicked. It's evil. And you don't have to be a Christian to perceive that."
Trans ideology has seen increasing visibility in the media, even in children's programming. For example, an animated pride parade from the Nick Jr. show "Blue's Clues and You!" featured a cartoon beaver wearing a pink and blue transgender armband and bearing chest scars from a mastectomy. The target demographic for "Blue's Clues" is preschoolers, children ages 3 to 5.
"They are marketing this by way of all media: TikTok, media programming, social media, YouTube, Tumblr, you name it, to get children to believe that somehow their bodies are not fine the way they are," he said, challenging parents to pray tirelessly over their children and monitor their media consumption.
But despite the narrative pushed by many media outlets, it's not just conservatives or people of faith opposed to the trans movement, he said. Working at CP, Showalter has heard from countless atheists, those who identify as gay and lesbian and even political leftists who share his and other Christians' concerns for the next generation.
"The media continues to frame this as a right versus left kind of dynamic, when in fact, the polling indicates that many people across the political spectrum, left and right alike, do not want this done to children," he said.
"The vast majority of doctors, I'm convinced, do not [support this], but far too few of them are actually being brave and speaking up about it. Many of them are keeping their head down because of this culture of fear we live in," he added.
Showalter challenged other believers to stand up and declare a biblical worldview regarding sex and gender and urged churches to reach out to families hurt by the transgender movement and de-transitioners in need of recovery care.
"We need to understand the wickedness, the depravity that this is. And we need to be bold," he stressed. "Now's the time to show great courage and to be relentlessly honest about what's happening. We can't cover our eyes or cover our ears anymore. We have to ask God to give us His heart for hurting families and for children, and to stand up and be counted."
He added, "I hope and pray that the day is coming soon when this great evil that has overtaken so much of our society will be brought to an end. But until then, and not one moment sooner, we have to keep pushing and keep declaring the truth with as much enthusiasm and boldness as we can possibly muster." source
---
Chloe's story: puberty blockers at 13, a double mastectomy at 15
Laying bare the iniquity of doctors and psychologists who exploit the confusion of children and adolescents.
The California State Assembly has been studying a bill, SB 107, to declare the state a sanctuary for minors who have been denied transgender -affirming medicine and surgery elsewhere.
SB 107 would permit insurance companies, physicians, and contractors to disregard subpoenas about child custody if the child is being medically treated for gender dysphoria. It would also ban health care providers from providing medical information requested from another state if that state has a policy allowing civil action to be taken against individuals who perform "gender-affirming health care" on children.
A young California woman, Chloe Cole, has testified before legislators in her own state, in Louisiana, and in Florida about her experience at the hands of gender-affirming doctors. She began to transition to a male at 13; she had a double mastectomy at 15; and she detransitioned at 17. Her brief speech lays bare the iniquity of doctors and psychologists who exploit the confusion of children and adolescents.
My name is Chloe Cole, and I am from the Central Valley of California and a former transgender child patient. I am currently 17 years old and was medically transitioning from ages 13-16.
After I came out to my parents as a transgender boy at 12, I consulted a pediatric therapist in July of 2017 and was diagnosed with dysphoria by a 'gender specialist' the following month. The healthcare workers are trained to strictly follow the affirmative care system, even for child patients, in part because of California's 'conversion therapy' ban. There was very little gatekeeping or other treatments suggested for my dysphoria.
When my parents asked about the efficacy of hormonal, surgical, and otherwise 'affirming' treatments in dysphoric children, their concerns were very quickly brushed aside by medical professionals. I didn't even know detransitioners existed until I was one.
The only person who didn't affirm me was the first endocrinologist I met. He refused to put me on blockers and expressed concerns for my cognitive development. However, it was easy to see another endocrinologist to get a prescription for blockers and testosterone, just like getting a getting a second opinion for any other medical concern. After only two or three appointments with the second endocrinologist, I was given paperwork and consent forms for puberty blockers (Lupron) and androgens (Depo-Testosterone), respectively. I began blockers in February of 2018, and one month later, I received my first testosterone shot. I received Lupron shots for about a year.
After two years on testosterone, I expressed to my therapist that I was seeking top surgery, or the removal of my breasts. I was recommended to another gender specialist, who then sent me to a gender-affirming surgeon. After my first consultation with the surgeon, my parents and I were encouraged to attend a 'top surgery' class, which had about 12 Female-to-Male (FTM) kids. I was immediately struck by how early some of them seemed in their transition and how some were much younger than I was; I was 15 at the time and had been transitioning for 3 years.
In retrospect, the class inadvertently helped to affirm my decision because of the sense of community provided by seeing girls like me going through the same thing. Despite all these consultations and classes, I don't feel like I understood all the ramifications that came with any of the medical decisions I was making. I didn't realize how traumatic the recovery would be, and it wasn't until I was almost a year post-op, that I realized I may want to breastfeed my future children; I will never be able to do that as a mother.
The worst part about my transition would be the long-term health effects that I didn't knowingly consent to at the time. I developed urinary tract issues during my transition that seem to have gotten worse since stopping testosterone. I have been getting blood clots in my urine and have an inability to fully empty my bladder. Because my reproductive system was still developing while I was on testosterone, the overall function of it is completely unknown. I have irreversible changes, and I may face complications for the rest of my life.
I was failed by modern medicine."
Did Chloe give informed consent to these life-changing procedures? Is her experience really different from the atrocities committed by German doctors at Auschwitz or American doctors in the Tuskegee syphilis studies? source
---
Transgender woman's op-ed regretting sex re-assignment surgery draws strong media reaction: 'Heartbreaking'
Corinna Cohn warned in the Washington Post against 'permanently altering your body'
A transgender woman who had sex re-assignment surgery as a teenager is warning those considering a similar operation to explore the world inhabiting their body "as it is" before "permanently altering" it.
In a Monday op-ed for The Washington Post headlined, "What I wish I'd known when I was 19 and had sex re-assignment surgery," software developer Corinna Cohn expressed regret over her transition from being a man to a woman, explaining she wasn't old enough to make such a drastic decision and that it committed her "to a lifetime apart" from her peers.
"When I was 19, I had surgery for sex reassignment, or what is now called gender affirmation surgery," Cohn wrote. "In terms of my priorities and interests today, that younger incarnation of myself might as well have been a different person — yet that was the person who committed me to a lifetime set apart from my peers."
"There is much debate today about transgender treatment, especially for young people. Others might feel differently about their choices, but I know now that I wasn't old enough to make that decision," she added. "Given the strong cultural forces today casting a benign light on these matters, I thought it might be helpful for young people, and their parents, to hear what I wish I had known."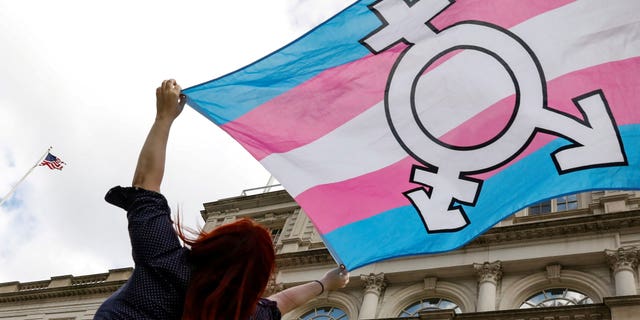 Cohn explained she once believed she would be more successful finding love as a woman considering she was interested in men; however, she found that "few straight men are interested in having a physical relationship with a person who was born the same sex as them."
She described experiencing gender dysphoria as a teenager, as well as anxiety and depression, and that she wasn't prepared for puberty or the strong sex drive typical of a male teen.
"Surgery unshackled me from my body's urges, but the destruction of my gonads introduced a different type of bondage. From the day of my surgery, I became a medical patient and will remain one for the rest of my life," Cohn wrote, explaining the choice between the health risks of taking exogenous estrogen or taking nothing.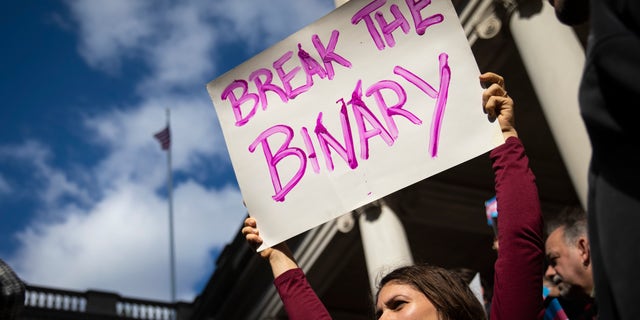 She also described how she had pushed her parents out of her life before making the decision to have the surgery, leaving her to only feel validated by people she met on the internet who were "like-minded."
"I shudder to think of how distorting today's social media is for confused teenagers. I'm also alarmed by how readily authority figures facilitate transition," Cohn wrote, explaining that years ago she had to persuade therapists, an endocrinologist and a surgeon to take her through the process.
She explained that she was still working out how much regret she should feel, considering if she hadn't made the transition she would have dealt with separate challenges. She added that she was "comfortable with the ambiguity."
"What advice would I pass on to young people seeking transition? … The prospect of sex can be intimidating. But sex is essential in healthy relationships. Give it a chance before permanently altering your body," Cohn wrote.
"Most of all, slow down. You may yet decide to make the change. But if you explore the world by inhabiting your body as it is, perhaps you'll find that you love it more than you thought possible," she added.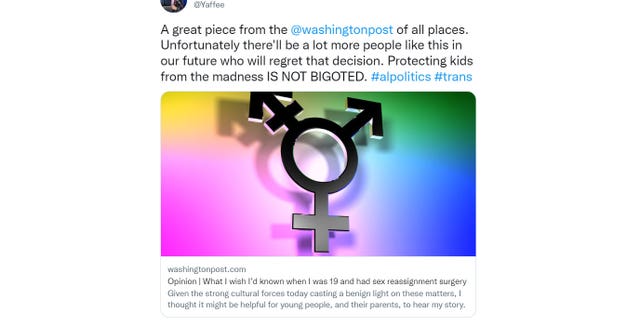 Some people reacted positively to the piece, praising The Post for publishing it. Others accused the liberal paper of taking the side of "far-right bigots."
"It takes real courage to put yourself out there like this. I am shocked WaPo published this story, because it goes against the Narrative, but it's very important," outspoken Ron DeSantis press secretary Christina Pushaw wrote.
"This is heartbreaking, but extremely important. Bravo to the Washington Post for publishing it," wrote journalist Bari Weiss, while radio personality Michael Yafee tweeted, "A great piece from the [Washington Post] of all places. Unfortunately there'll be a lot more people like this in our future who will regret that decision. Protecting kids from the madness IS NOT BIGOTED."
"Many people regret the major life choices they make at nineteen, but this was particularly hard to read," the Washington Post's Megan McArdle tweeted.
Transgender activist Morgan Artyukhina, however, blasted The Post for publishing the piece while calling Cohn "a bitter older trans woman."
"WaPo bravely publishes another op-ed by a bitter older trans woman taking the side of far-right bigots banning affirming healthcare for trans youth, comparing it to 'fad diets'… 'Democracy Dies in Darkness' but trans kids die on the [Post Opinions] page," Artyukhina wrote.
---
Whistleblower at trans care center exposes 'appalling' practices inside gender-affirming hospital for kids
'We are permanently harming the vulnerable patients in our care'
A former case manager at a transgender medical care center has spoken out against gender-affirming surgery for kids and revealed key details about the medical procedures occurring there.
Jamie Reed, a 42-year-old St. Louis native and self-described far-left queer woman, penned a lengthy tell-all for The Free Press in which she calls gender clinics for kids "morally and medically appalling."
She worked at Washington University's infectious diseases division in St. Louis for four years, helping HIV-positive teens and young adults. Her work there eventually led to a job at the transgender center of the children's hospital.
Reed was responsible for patient intake and oversight during her time at the hospital. She said that most young people who walked through the door received hormone prescriptions that can have life-altering consequences, such as sterility.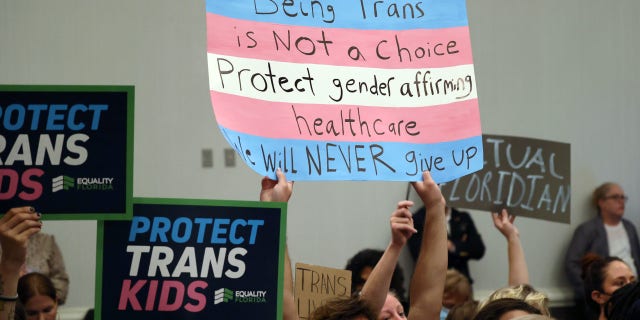 "By the time I departed, I was certain that the way the American medical system is treating these patients is the opposite of the promise we make to 'do no harm.' Instead, we are permanently harming the vulnerable patients in our care," she wrote.
Upon arriving at her new position, Reed said she was struck by the lack of formal protocols for treatment, with the center's co-directors acting essentially as the sole authority.
Before 2015, few young boys comprised the total population of pediatric gender dysphoria cases. But she then saw a dramatic increase in teenage girl patients with no previous history of gender distress coming in and demanding testosterone treatment.
"When I started there were probably 10 such calls a month. When I left there were 50, and about 70 percent of the new patients were girls. Sometimes clusters of girls arrived from the same high school," she said.
Reed detailed the stories of several patients, including correspondence with other medical practitioners. She noted that young patients were often not fully aware of the potential negative consequences of treatments and doctors at the clinic were quick to blame various symptoms on gender dysphoria.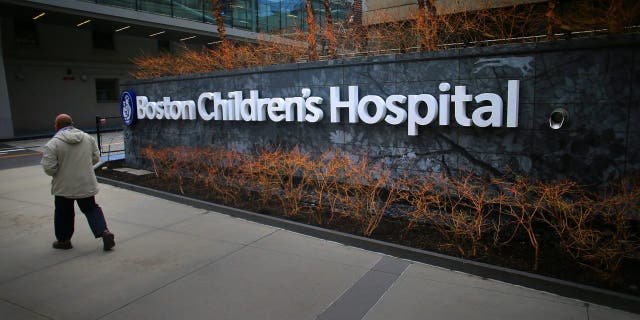 In one instance, a patient was put on Bicalutamide, a medication used to treat metastatic prostate cancer. One side effect is that it gives feminine features, such as breasts, to the men who take it. However, the patient experienced liver toxicity and was taken off the drug. The patient's mother threatened to sue.
In another case, a 17-year-old biological female was rushed to the hospital after the patient bled through her pad, jeans and a towel. It was later revealed that the girl had intercourse while taking testosterone, which thins vaginal tissue. Her vaginal canal had ripped open, and she was admitted for emergency surgery.
Other stories in Reed's account included that of a young Black girl with a history of drug use and an unstable living situation. When she was 18, she went for a double mastectomy. Three months later, she called the surgeon's office and said, "I want my breasts back."
"The last I heard, she was pregnant. Of course, she'll never be able to breastfeed her child," Reed wrote.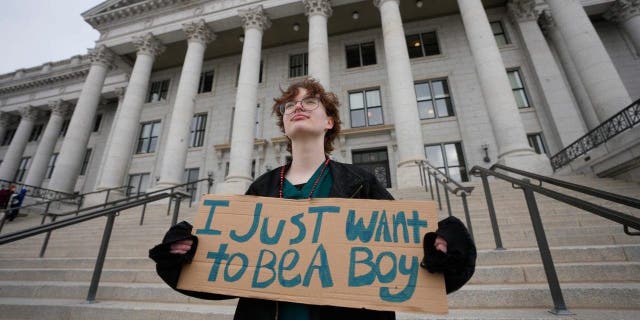 She added that doctors often viewed a gender transition as the only solution for kids with deeply concerning mental health diagnoses, such as schizophrenia, PTSD, bipolar disorder and more. Furthermore, doctors were uninterested in tracking desistance or detransition in former patients.
"Clinics like the one where I worked are creating a whole cohort of kids with atypical genitals — and most of these teens haven't even had sex yet. They had no idea who they were going to be as adults. Yet all it took for them to permanently transform themselves was one or two short conversations with a therapist," Reed wrote.
When she attempted to speak out at the hospital and push back on protocols and medical diagnoses, Reed was given below-average performance reviews and reprimanded by higher-ups. During a company retreat, the doctors scolded Reed and her colleague, telling them to stop questioning the science and their authority.
An administrator later told them to "get on board or get out."
While Reed revealed that nearly everyone advised her against speaking out, she chose to anyway.
"What is happening to scores of children is far more important than my comfort," she wrote.