Panorama City crash: Police release bodycam video of pursuit that killed two innocent men
RIP Chris may we meet up again in heaven, your friend PZ!
LOS ANGELES – The Los Angeles Police Department released bodycam footage from a pursuit that resulted in the death of two innocent men.
On Jan. 31, police located a stolen vehicle in Pacoima and attempted to conduct a traffic stop, but the driver sped away. The suspect, identified as Oscar De La Cruz, led officers on a brief chase. That chase came to a violent end at the intersection of Woodman Avenue and Lanark Street in Panorama City when the suspect ran a red light and struck another vehicle.
The two men in the other vehicle, 46-year-old Christopher Teagardin and 49-year-old Timothy Schultz, died at the scene. The two were best friends and according to family, they were getting tacos and picking up a car when they were killed.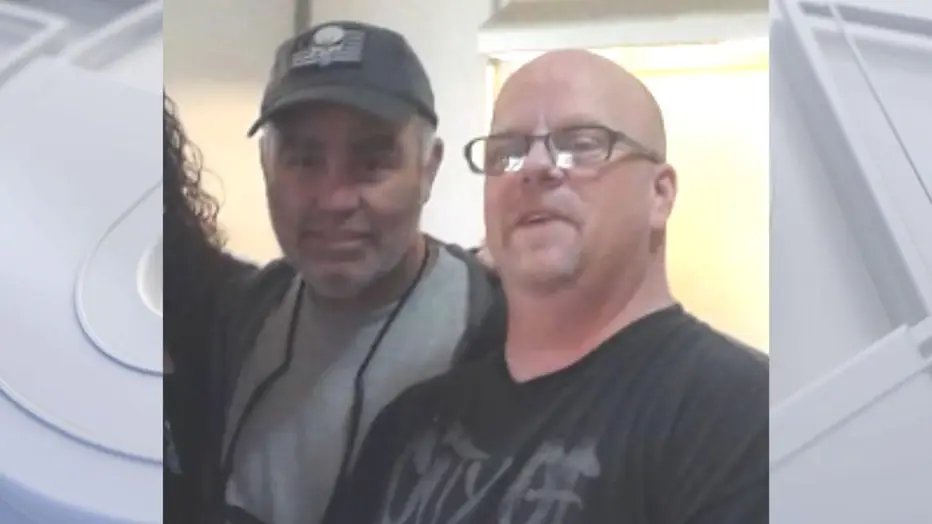 Timothy Schultz (left) and Christopher Teagarden (right) / Family-provided photos
Following the crash, De La Cruz fled from his vehicle and ran a short distance before surrendering to officers. Inside the stolen vehicle was another person that sustained minor injuries. Bodycam video shows officers chasing De La Cruz in an alleyway then tasing him once he was on the ground.
He admitted to injecting heroin and ingesting fentanyl; officers administered three doses of Narcan at the scene. He was then taken to the hospital.
On Feb. 10, the LA County District Attorney's Office filed the following charges against De La Cruz: two counts of murder, one count of fleeing a pursuing peace officer's motor vehicle causing death, one count of hit-and-run driving resulting in injury to another person and one count of driving without owners consent.