Why Are So Many Porn Stars Killing Themselves?
Dahlia Sky and Dakota Skye recently added their names to a growing list of adult entertainment industry performers who have taken their own lives.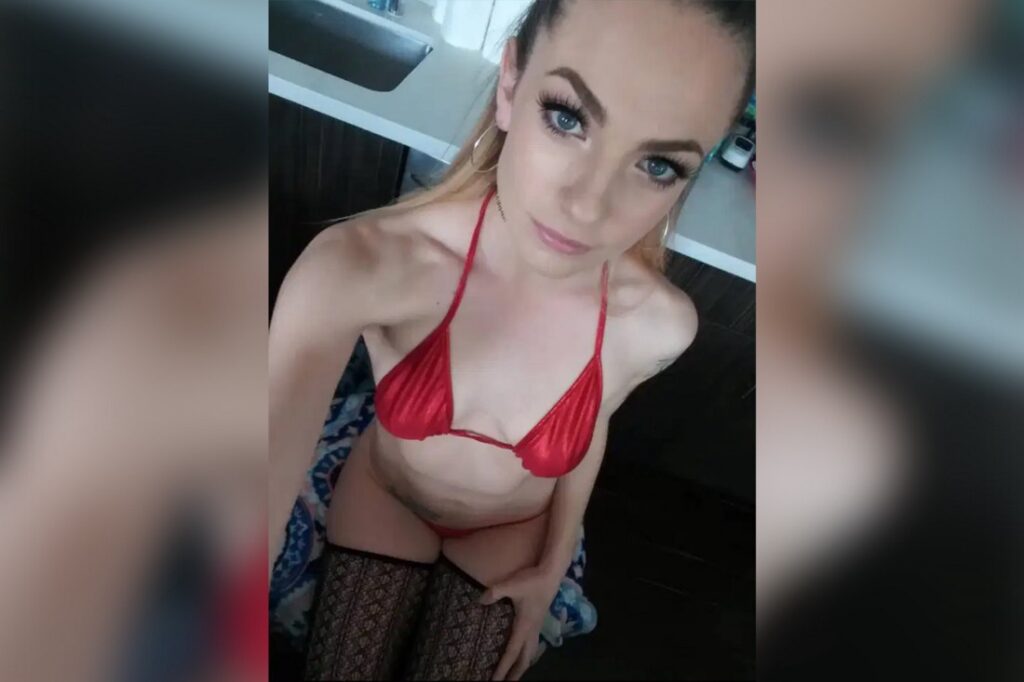 On the night of Wednesday, June 30, 2021, the body of adult entertainment industry performer Dahlia Sky was found in her car in the Devonshire area of the San Fernando Valley in Los Angeles, dead from what appeared to be a self-inflicted gunshot wound. She was 31 years old.
The LA County Department of Medical Examiner-Coroner confirmed her death was indeed a suicide, and the LAPD agreed. "Based upon the evidence and the investigation, everything we saw from the moment the officers got there, there's no indication of any evidence of foul play," said LAPD investigator Dave Peteque. "We concur with the coroner's findings."
Sky, born Melissa Sims-Hayes, was a veteran performer with more than 600 credits to her name and had been battling stage 4 metastatic breast cancer and depression, something she regularly posted about on social media. "I'm devastated to hear of (Dahlia's) passing," tweeted 2015 AVN industry performer of the year award winner Annika Albrite. "She was my first real friend in this industry. This hit too close to home. It could be any of us next. Depression is a bitch & something many battle w/ every day."
Sky's suicide comes on the heels of the death of another industry performer who ironically shared the same stage name as her. On June 10, 2021, 27-year-old Dakota Skye was found dead by her husband at a motorhome in Los Angeles, a victim of what appeared to be suicide. As people close to her would soon reveal, Skye, born Lauren Scott, had been battling alcohol and fentanyl addiction, and was the recent victim of a "cyber-bullying" campaign targeting her after she made the questionable choice to post on social media an image of herself standing next to a George Floyd mural, topless.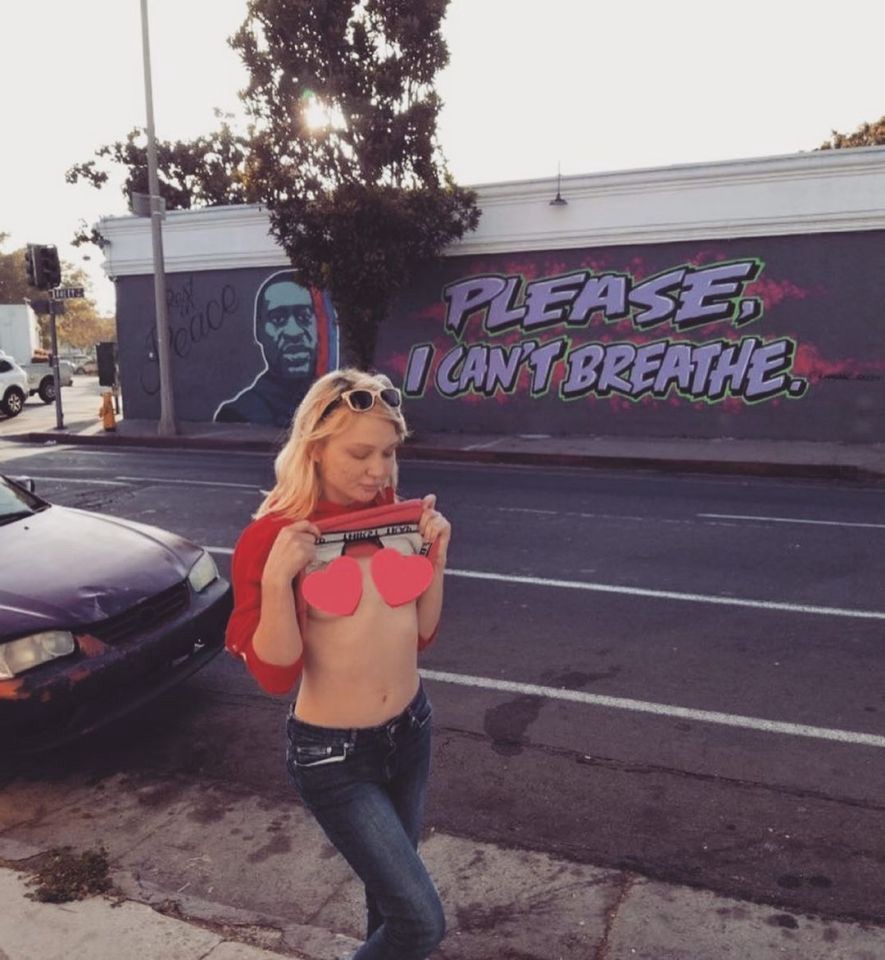 Skye's aunt Linda Arden told The Sun that the adult film actress was found "with nothing. All she had was a plastic bag with some clothes." Arden also said that Skye had battled demons all of her life, and "was a product of a highly dysfunctional family involving drugs, alcohol, physical, emotional, verbal, and sexual abuse."
Death by suicide after an apparent cyber-bullying campaign targeting a porn star is not new to the industry. In December 2017, 23 year-old August Ames, born Mercedes Grabowski in Canada, was found hanging from a tree in a park in Camarillo, California. Ames, who struggled with depression and had made an attempt on her own life only a few months prior, had drawn criticism in the weeks leading up to her death for publicizing her decision to not participate in a scene with Jaxton Wheeler, a male performer who had been known to do male-on-male scenes. Labeled "homophobic" by some of her peers, including Wheeler, who suggested she "take a cyanide pill" or retract her statements, the online trolling proved to be too much for Ames, who left behind a suicide letter outlining her struggles.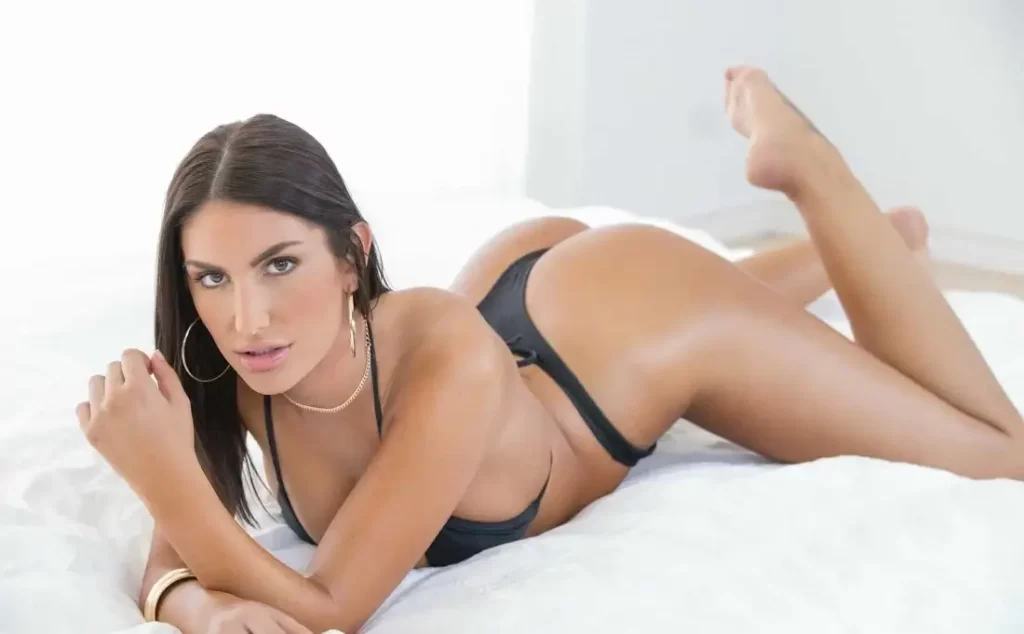 Add those names to the growing list of famous porn stars who took their own lives and what starts to emerge is a troubling statistic that adult entertainment industry performers are killing themselves at an alarming rate.
Emma Hix, a popular performer and close friend of Ames up until her death, believes what is happening to her friends and colleagues is a reflection of a problem that goes beyond the adult entertainment industry. "I don't think it's necessarily just porn stars committing suicide," she says." The suicide rate has gone up drastically, but when a porn star commits suicide, the news spreads like wildfire." According to the Center for Disease Control and Prevention's (CDC) Leading Causes of Death Report, in 2019, suicide was the second leading cause of death in the United States among individuals between the ages of 10 and 34, and from 1999 to 2019, the total age-adjusted suicide rate increased 35.2% from 10.5 per 100,000 to 13.9 per 100,000. Though official numbers have not yet been recorded for 2020, a year in which Americans experienced unprecedented medical and economic challenges, preliminary estimates suggest that the U.S. had 2,677 fewer suicide deaths in 2020 than in 2019, a 5.6% decline, according to an analysis of government data published in the medical journal JAMA. While that statistic may provide some relief, it's hard to ignore the 35% historical increase over a 20 year period.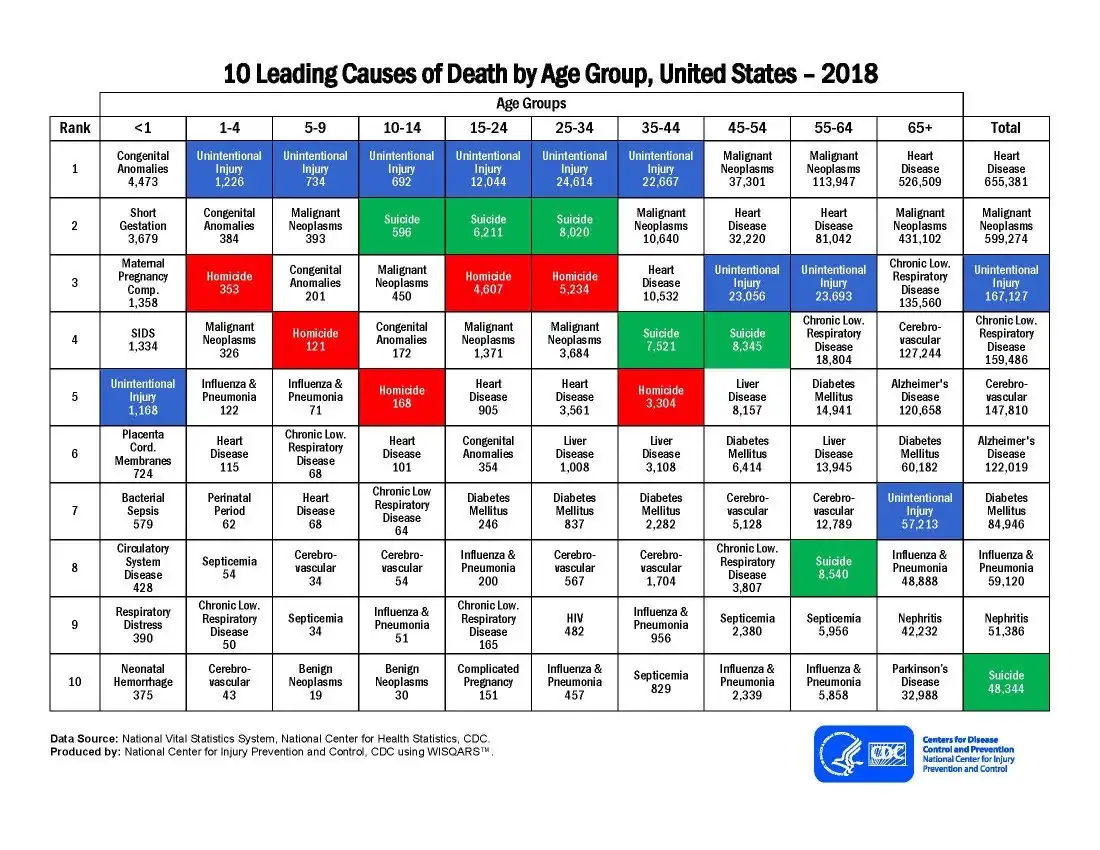 Academic scholars around the country have been working tirelessly to try and identify the causes of the spike. In the opinion of Jean Twenge, a social psychologist at San Diego State University who wrote about teenage suicide for the Washington Post in 2017, "all signs point to the screen." According to Twenge, teens who spend five or more hours per day online were 71 percent more likely than those spending just one hour per day to have at least one suicide risk factor. In the cases of August Ames and Dakota Skye, both victims of aggressive cyberbullying who simply couldn't shake their social media habit, there exists a clear link between their screen time habits and the decision to take their own lives. But for the 47,511 people in the US who took their own lives in 2019, social media addiction may have only been part of the problem.
Other possible factors include untreated depression, drug use, or a combination of both. In an article published by the American Journal of Psychiatry, Michael Esang, M.B.B.Ch., M.P.H., and Saeed Ahmed, M.D. site research concluding that "90% of people who die by suicide have one or more concomitant psychiatric disorders, including bipolar disorder, unipolar affective disorder, schizophrenia or anxiety disorders." When combined with substance use disorders, according to the research, the risk of suicide increases further, with the prevalence of lifetime suicide attempts among patients with alcohol use disorder and bipolar disorder reported to be between 21% and 42%, for example.
Does that mean that many, if not most of the women who choose to enter into a career in the adult entertainment industry suffer from one or more of these afflictions? Cheri DeVille, a 42-year old veteran performer, wrote about her experiences for the Daily Beast in the midst of last year's pandemic. "Like many porn stars," she writes, "I would likely be dealing with mental health even if I wasn't a sex worker during the pandemic." She goes on to share the details of her bouts with anxiety, dating back to childhood. "The disease — and it is a disease―runs in my family. Some families fight genetic heart conditions; others tackle anxiety. I have succeeded in porn both despite and because of my mental health problems."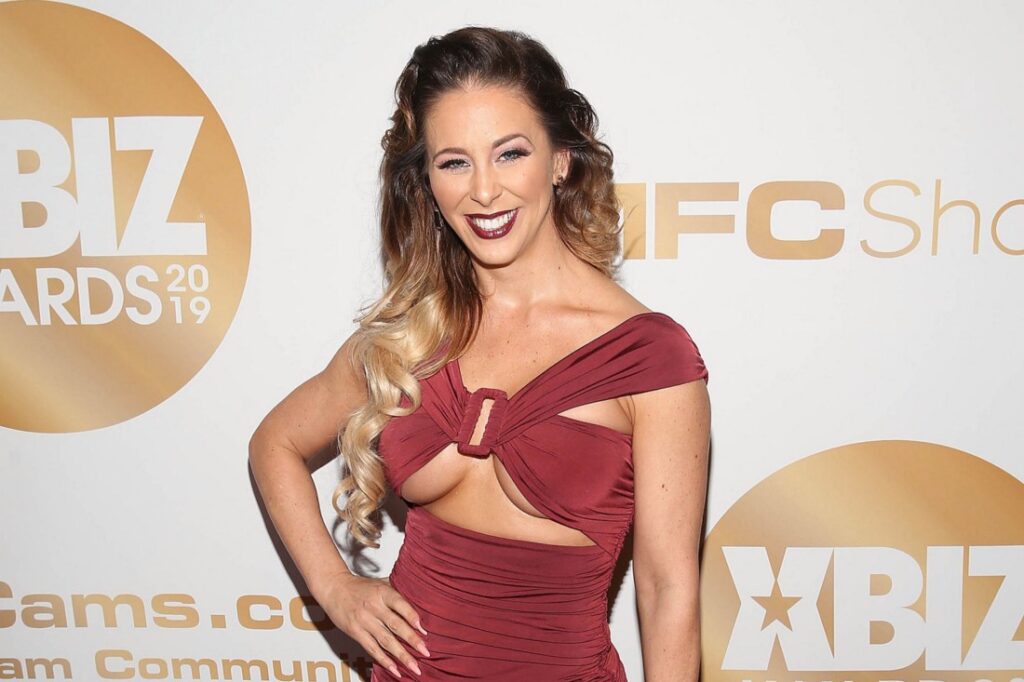 While many performers bring their mental health and/or drug and alcohol abuse problems with them to the adult entertainment industry; some develop symptoms as a direct result of working in a business known for its often punishing and stressful working environment, where discrimination, exploitation, and outright abuse is often tolerated. Shelley "Roxy" Luben, a one-time performer who left the industry to start the Pink Cross Foundation, a faith-based organization designed to provide outreach and evangelism to performers and support to those wishing to leave the industry, was vocal about her belief that working in porn causes irreparable physical and psychological harm to performers. Lubben, who died in 2019 of unknown causes at age 50, had battled drug and alcohol dependency problems of her own both in and out of the industry, had stated that the sex acts women perform on film sets are physically harmful (including anal and uterine hemorrhaging), and psychologically traumatizing.
Many who decide to get out of the business and try to lead a civilian life often find that transition difficult, if not impossible. Gauge (real name Elizabeth Deans), a popular performer who started working in the industry at age 18 and racked up over 140 credits before leaving the business in 2005, attempted several "legitimate" careers, and even went to school to become a surgical tech. Forced to change jobs multiple times after someone would inadvertently recognize her, she eventually returned to the industry at age 33, unable to generate the kind of financial support for her family working outside of porn that she could get working in it.
At every job you apply for you will either have to disclose your background, or hide your past and prove yourself, hoping when the truth comes out you will be kept on," Cindi Loftus, the editor of porn website Luke Is Back, told Salon Magazine in 2013. This inability to reinvent yourself once you've become established in the adult entertainment industry could be a big reason why so many performers stay working in the business, despite the risks to their mental and physical health. It could also be a contributing factor to the high number of suicides amongst performers.
At a meeting of the American Psychiatric Association (APA) in 2011, researcher Igor Galynker presented his theory that "a state of mind of intolerable anxiety, overwhelming negative emotions, and frantic hopelessness that influence people to act on suicidal thoughts. Galynker and his colleagues created a "Suicide Trigger Scale", designed to measure the reactions of at-risk individuals when asked if they feel "trapped", like their "head could explode from too many thoughts", or if "there is no exit" and it feels like "the world is closing in around you". The scale is designed to help prevent more suicides, but it only works if a friend or family member can get through to someone in trouble. And even then, there's only so much they can do to stop it.
The family of August Ames knows this all too well. Born Mercedes Grabowski in Canada in 1994, Ames, after taking her own life, left behind a loving mother, father, two brothers, husband, and friends in and out of the industry who adored her. Her older brother James, a lumberman in Edmonton, Alberta, encouraged his sister to come home after her first attempt on her own life, which landed her in the hospital. "I knew she needed to be around people that loved her for her, not for the image she portrayed on screen," says James. "She was planning to visit me over the Christmas holiday, but unfortunately, that never happened."
In a statement posted on her website shortly after her death, Ames' widower, Kevin Moore wrote about the challenges performers who need the most help seek in receiving it. "The performer community does not have adequate access to mental health services. While Mercedes did have professional support that cared about her, it was unnecessarily hard for her to find someone who would treat her," he said. Part of the problem is a lack of resources. Performer Nikki Hearts told Rolling Stone in an interview shortly after Ames' death that most performers, both contract and freelance, still lack health insurance or benefits from their employers.
Some performers are taking matters into their own hands. Leya Tanit, a performer in Britain, created a performer hotline, Pineapple Support, after learning about the increasing number of performer suicide in the industry. On its website, the group describes itself as "free support and therapy service for all persons working in the online adult industry — no matter their gender, ethnic origin, social status, age or sexual orientation. We have an ever growing team of sex-worker friendly, kink-aware therapists who offer face-to-face and online video therapy sessions." The service operates a network of volunteer therapists who provide in-person and online counseling, and funds itself through donations and charitable contributions.
Few would argue that the porn industry is alone in its efforts to battle the increasing number of suicides amongst its performer population. Arthur C. Brooks, a professor of public leadership at the Harvard Kennedy School and a bestselling author, wrote about the suicide epidemic in the United States for the Washington Post in 2020. "To turn the tide on this crisis, in addition to better identification and treatment of suicidality, we urgently need to raise public awareness and shift the direction of public opinion on suicide in the United States." The efforts of people like Brooks appear to be working. In April of this year, President Biden issued a proclamation declaring May, 2021 "National Mental Health Awareness Month." "Even before COVID-19, the prevalence of mental health conditions in our Nation was on the rise," the President said in the proclamation. In 2019, nearly 52 million adults experienced some form of mental illness. We must treat this as the public health crisis that it is and reverse this trend." Only time will tell whether or not this administration takes any meaningful steps to address the crises.
For those struggling with mental health disorders and the people closest to them, James Grabowksi says that what happened to his sister should serve as a cautionary tale. "In hindsight, Mercedes didn't have the resources she needed to help her get through what she was going through. I wish there was more I could have done for her, and if I could, I'd go back in time and make sure she received the care she needed."
Hopefully others will heed his advice.
---
Why porn stars are dying at an alarming rate
---
The Average Life Expectancy Of A Porn Star
Rev. Daniel R. Jennings, M.A. source
          The pornographic industry has become a colossal, worldwide business empire. In 2006 revenue from pornography equaled some $97 Billion dollars. In times past pornographic actors were shady characters who kept their real identities secretly under guard. Now, with the growing acceptance of pornography into the mainstream, they are going on the talk show circuits, appearing on network news, publishing best seller biographies and working their way into the idol status that once only traditional actors and sports players held. With their growing acceptance into the mainstream has also come an unprecedented look into the real, day to day lives of the average porn star. While porn stars are quick to defend themselves as average and normal people who have only chosen an "unusual" profession an analysis of their lives shows that porn stars live and die in a completely abnormal way.
          When the deaths of 129 porn stars over a period of roughly 20 years were analyzed it was discovered that porn stars experienced an unusually large number of premature deaths from such causes as drugs, suicide, murder, alcohol abuse, accidental death, and disease. When the death ages of these porn stars were averaged it was discovered that the average life expectancy of a porn star is only 37.43 years whereas the average life expectancy of an American is 78.1 years.
          The following chart was created to demonstrate this. These numbers were not "rigged". The death of any porn star, regardless of whether they were young or old, was included. Most, however, as the chart shows, died young. After reviewing the chart please scroll down to the bottom for a final message
THIS IS SAD, TURN YOUR LIVES AWAY FROM SIN, FIND GOD AND PEACE PLEASE DO NOT HARM YOURSELF, HEAL YOURSELF WITH GOD AND GOOD THOUGHTS!
JESUS FORGIVES EVERYONE YOU ARE INCLUDED IN THE WORD EVERYONE, JUST WALK AWAY FROM IT! YOU CAN DO IT, GOD IS WAITING! 
Stage Name
Real Name
Cause of Death
Year of Death
Age
Megan Leigh
Michelle Maira Schei
Suicide by self-inflicted gun shot wound
1990
26
Tony Bravo
Michael Pietri
AIDS
1990
31
Leo Ford
Leo John Hilgeford
Motorcycle accident
1991
34
Keith Anthoni
Thom Plaski
AIDS
1991
39
Lee Ryder
Darras Robert Pyron
AIDS
1991
31
Artie Mitchell
Artie Mitchell
Murdered by brother
1991
45
Nancee Kellee
Kelly Jean Van Dyke
Suicide by hanging
1991
33
Heaven St. John
Dorothy Lee Perrins
Cancer
1992
48
Tim Kramer
Douglas Murrell Cooper
AIDS
1992
34
Al Parker
Andrew R. Okun
AIDS
1992
40
Chanel Price
Teri Price
Drug overdose
1992
35
Lisa de Leeuw
Lisa Trego
AIDS complications
1993
45
Rod Phillips
Gregory Leslie Patton
AIDS complications
1993
32
Scott Bond
N/A1
AIDS
1993
30
Clint Lockner
Charles Romanski
AIDS
1993
50
Tom Farrell
N/A
Hit by a car while standing on the side of the road
1993
22
Stasha
Rolando Angelo
Leukemia
1993
24
Scott Taylor
Scott Taylor Hampton
AIDS
1994
40
Jeremy Scott
Troy Andrew Meyers
AIDS
1994
32
Glenn Steers
Rick Sommers
AIDS
1994
36
Joey Stefano
Nicholas Anthony Iacona
Drug overdose, HIV positive
1994
26
Savannah
Shannon Michelle Wilsey
Suicide by self-inflicted gunshot wound
1994
23
Cathy Stewart
N/A
Unknown
1994
38
Jack Baker
John Anthony Bailey
Cancer
1994
47
Joe Simmons
Thomas Williams
AIDS
1995
30
Jon King
N/A
AIDS
1995
32
Pierce Daniels
Russell Wallace
AIDS
1995
36
Lon Flexx
David Lee Anderson
AIDS
1995
30
Ben Barker
Rick Steven Sanford
AIDS
1995
43
Jon King
John Nelson Gaines
AIDS complications
1995
32
Krysti Lynn
Shawna Kristi Yager
Went off the road while traveling at 100mph and fell into a 150 foot ravine
1995
24
Alex Jordan
Karen Elizabeth Mereness
Suicide by hanging
1995
27
Cal Jammer
Randy Layne Potes
Suicide by self-inflicted gun shot wound
1995
34
Rene Bond
Rene Ruth Bond
Liver problems
1996
45
Richard Locke
Richard Holt Locke
AIDS
1996
55
Christian Fox
Christopher John McLaughlin
Suicide by drug overdose
1996
22
Steve Fox
Rommel Eugene Hunt
Suicide by self-inflicted gunshot wound
1997
31
Matt Gunther
Steven Matthew Laing
Heart attack
1997
33
Lee Baldwin
John Francis Mallette
Heart attack
1998
36
J. D. Ram
David Perry
Heroin overdose
1998
28
Wendy O'Williams
Wendy Orlean Williams
Suicide by self-inflicted gun shot wound
1998
48
Trinity Loren
Joyce Evelyn McPherson
Drug overdose
1998
34
Kim Kitaine
N/A
Drowned
1999
29
Sparky O'Toole
Donald Keith
Paton
AIDS
1999
31
Joe D'Amato
Aristide Massaccesi
Heart failure
1999
62
David Morris
N/A
Drugs
1999
47
Ole Soltoft
N/A
Undisclosed
1999
58
Lolo Ferrari
Eve Valois
Prescription drugs
2000
37
Jon Vincent
Jeffrey James Vickers
Heroin overdose
2000
37
Kyle Mckenna
Russell Charles McCoy
Suicide by drug overdose
2000
31
Bruce Seven
N/A
Complications from stroke and emphysema
2000
53
Leslie Glass
Leslie Fisher
Cancer
2000
36
Ted Roter
Peter Balakoff
Undisclosed
2000
70
Teri Diver
Teri Diver
Prescription drugs
2001
29
Brett Ford
N/A
AIDS
2001
31
Lynx Dyan
N/A
Cancer
2001
25
Amber Sexxxum
N/A
Undisclosed
2002
31
Shaun Michelle
N/A
Undisclosed
2002
49
Elisa Bridges
Elisa Rebeca Bridges
Heroin and Meth overdose
2002
28
Mike Henson
Kenneth Seymour
HIV+ and overdosed on Heroin
2002
38
Sophie Roche
N/A
Suicide
2002
23
Naughtia Childs
Megan Serbian
Jumped off a balcony while high on drugs
2002
29
Linda Lovelace
Linda Boreman
Car accident
2002
53
Devon Renfro
N/A
Brain aneurysm
2002
21
Bobby Astyr
N/A
Lung cancer
2002
64
Jay Anthony
Jay Anthony
Suicide
2003
27
Karen Dior
Geoffrey Gann
Cirrhosis of the liver and AIDS
2004
37
Rebecca Steele
Jeanette Dee Rogers
Drug overdose while suffering from AIDS
2004
42
Johnny Rahm
Barry Rogers
Suicide by hanging
2004
39
Lea De Mae
Andrea Absolonova
Brain cancer
2004
27
Taylor Summers
Natel King
Murdered after shooting an adult scene
2004
23
Russ Meyer
N/A
Pneumonia/Alzheimer's Disease
2004
82
Chloe Jones
Melinda Dee Jones
Liver failure due to alcohol and drug abuse
2005
29
Eva Lux
Leticia Lynn Blake
Heroin overdose
2005
32
Juliette Jett
N/A
Heroin overdose
2005
28
Camilla De Castro
Alessandro Caetano Kothenborger
Jumped, fell or pushed from her 8th floor apartment
2005
26
Karen Lancaume
Karine Bach
Suicide by drug overdose
2005
32
Brittney Madison
Stacey Pfeiffer
Car accident
2005
21
Tim Barnett
Bradford Thomas Wagner
Suicide by hanging while in jail on rape charges
2005
37
Jasmine Grey
Michelle Grayshaw
Car accident
2005
21
Lance Heywood
Rex Hickok
Suicide by jumping off a building
2005
40
Julie Robbins
Brandy Koonts
From over 95% of her body being burned during a car accident
2005
26
Patrice Cabanel
N/A
Heart failure
2005
48
Candy Barr
Juanita Dale Slusher
Pneumonia
2005
70
Barry Knight
N/A
Heart attack
2005
59
Devon Barry
N/A
Undisclosed illness
2005
28
Ursula Cavalcanti
Patrizia Grazzini
Cancer
2005
39
Michael Lennox
N/A
Undisclosed
2005
37
Yumika Hayashi
N/A
Became drunk and choked to death on her vomit while asleep
2005
35
Angela Devi
Angela Shunali Dhingra
Suicide by asphyxiation
2006
30
Anna Malle
Anna Hotop
Car accident
2006
38
Kirby Scott
Joseph Myska
Drug overdose
2006
44
Jon Dough
Chester Anuszak
Suicide by hanging
2006
43
Andy Dill
Timothy Leon Chanaud
Meningitis
2006
43
Clarissa Doll
Clarissa Dana Biere
Suicide
2006
26
Kristian Brooks
Jason Kanarr
AIDS
2006
35
Johnny Rey
N/A
AIDS and testicular cancer
2006
42
Austin Black
N/A
Liver cancer
2006
38
Candice Rialson
N/A
Liver failure
2006
54
Michael Morrison
Milton Owen Ingley
Natural causes after going blind
2006
60
Rocky
N/A
Cancer and AIDS
2006
26
Kitty Fox
Alice Janette Hergett
Complications from stroke
2006
64
Sheridan
N/A
Car accident
2006
20
Lori Michaels
N/A
Heart defect
2007
38
Joe Romero
N/A
Complications from HIV
2007
40
Haley Paige
Maryam Irene Haley
Possible murder, small amount of drugs found upon autopsy
2007
25
Kent North
Ben Grey
Drug overdose, possibly a suicide
2007
35
Lynden Thomas
N/A
Asthma attack
2007
25
Danny Dukes
Daniel Salas, Jr.
Heroin overdose
2007
33
Brett Mycles
Robert Christopher Sager
Heart attack induced by use of steroids
2007
29
Cody Foster
Shawn L. Sumner
AIDS complications and liver cancer
2007
36
Chico Wang
Inkyo Volt Hwang
Suicide by drug overdose
2007
38
Zoey Zane
Emily Irene Sander
Murdered
2007
18
Vanessa Freeman
N/A
Murdered by prostitution client
2007
30
Haus Weston
Haus Weston
Heart attack
2007
29
Danny Roddick
Matthew Freitas
Apparent drug overdose
2007
31
Anna Alexandre
N/A
Car accident
2007
27
Tiffani DiGivanni
N/A
Suicide
2007
21
Anastasia Blue
Elena Behm
Undisclosed
2008
28
Lolly Pop
Mary Besesti Federica
Heart attack
2008
37
Cole Ryder
N/A
Cause of death unknown, originally reported as a staph infection
2008
36
Missy
Maria Christina
Overdose of prescription drugs
2008
41
Jean-Daniel Cadinot
N/A
Heart attack
2008
64
Sasha Gabor
Samuel Guttman
Heart failure
2008
63
Buck Adams
Charles S. Allen
Heart failure
2008
52
Henri Pachard
Ron Sullivan
Cancer
2008
69
Marilyn Chambers
Marilyn Ann Taylor
Natural Causes
2009
56
Jack Wrangler
John Stillman
Lung disease
2009
62
Steve Pierce
N/A
Undisclosed
2009
44
Average Life Expectancy Of A Porn Star = 37.43 years
Average Life Expectancy Of An American = 78.1 years
Do not be deceived; God is not mocked: for whatever a man sows, that he shall also reap. Gal 6:7
The Bible tells us that in one day God struck 23,000 fornicators dead and He is doing the same thing to immoral people today:
Neither let us commit fornication, as some of them
committed, and in one day twenty three thousand fell. 1Co 10:8
Becoming involved with pornography will bring God's judgment upon you. Learn from the mistake of these men and women and do not allow their fate to become yours.
Let no one deceive you with empty words, for because of these things the wrath of God
comes upon the sons of disobedience. Therefore do not be partakers with them. Eph 5:6-7