US military shoots down 'object' flying in territorial waters over Alaska
The Pentagon said an F-22 using an A9X missile shot down the 'object'
Another Chinese Spy Balloon?
The U.S. military shot down an "object" that was flying in territorial waters over Alaska, National Security Council spokesperson John Kirby said Friday afternoon during a White House press briefing.
"I can confirm that the Department of Defense was tracking a high altitude object over Alaska airspace in the last 24 hours. The object was flying at an altitude of 40,000 feet and posed a reasonable threat to the safety of civilian flight. Out of an abundance of caution and the recommendation of the Pentagon, President Biden ordered the military to down the object. And they did. And it came in inside our territorial waters," Kirby said.
Kirby added that the "object" landed on frozen waters, and that "Fighter aircraft assigned to U.S. Northern Command took down the object within the last hour."
He also added that the "object" was "much, much smaller than the spy balloon that we took down last Saturday."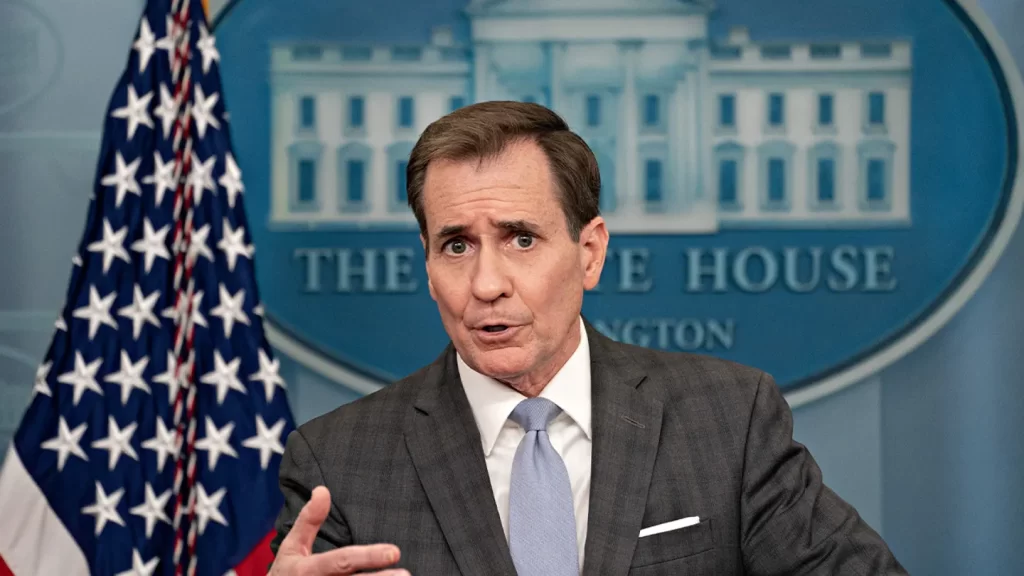 "The way it was described to me was roughly the size of a small car as opposed to a payload that was like two or three buses sized," Kirby said.
Kirby said that he doesn't know of any "outreach" to the Chinese government about the object, and said that the government doesn't know who owns the unmanned object.
"We do not know who owns it, whether it's state owned or corporate owned or privately owned," he said.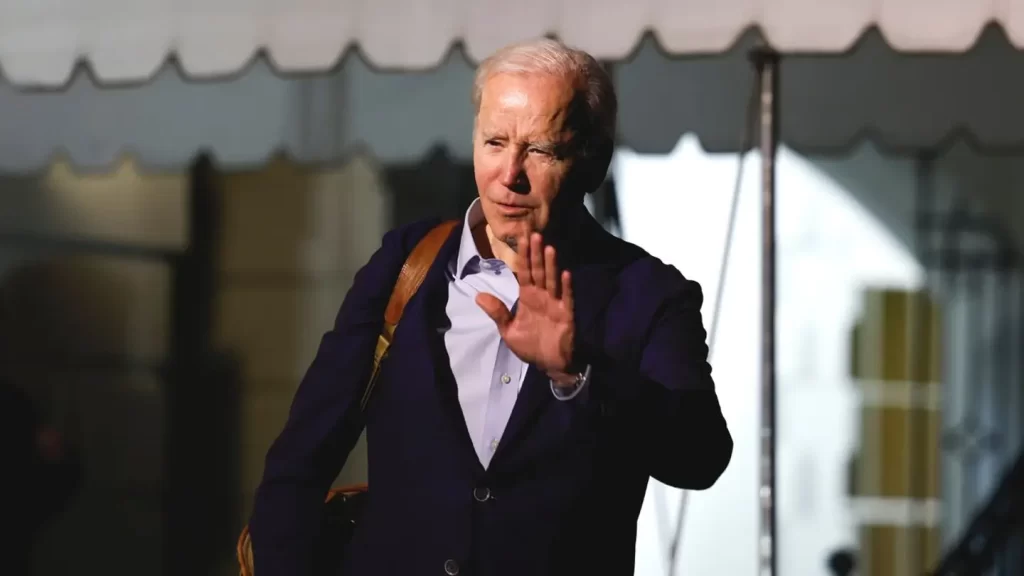 THIS SENILE MAN IS ALWAYS NOT IN HIS OFFICE! A TRUE VAGABOND LEACHING OFF SOCIETY FOR HIS ENTIRE UNACCOMPLISHED CAREER!
Kirby said that the object was shot down because it was flying at around 40,000 feet and could have posed a threat to civilian aircraft versus the Chinese spy craft discovered last week, which Kirby said was at 65,000 feet and posed no threat to civilian aircraft.
Air Force Brig. Gen. Pat Ryder, a Pentagon spokesperson, said Friday afternoon that the military has located a significant amount of debris from the object, stating that it was shot down by an F-22 using an A9X missile out of Joint Base Elmendorf–Richardson in Anchorage, Alaska. He said the object entered U.S. airspace on Thursday.
"Debris that's been recovered so far is being loaded on to vessels taken ashore, cataloged, and then moved onwards to labs for subsequent analysis. And while I won't go into specifics due to classification reasons, I can say that we have located a significant amount of debris so far that will prove helpful to our further understanding of this balloon and its surveillance capabilities," Ryder said.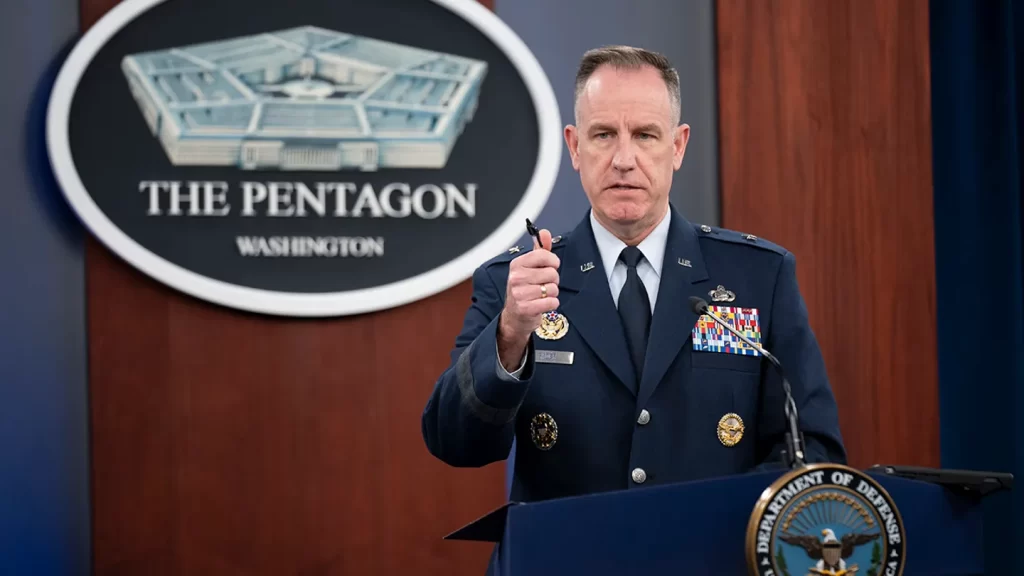 "We have no further details about the object at this time, including any description of its capabilities, purpose or origin," Ryder added.
Just over a week ago, defense officials said that a Chinese spy craft was spotted over Billings, Montana. After it traveled at high altitudes around 60,000 feet, it was shot down on Saturday by an F-22 using a single A9X missile.
President Biden ordered on Feb. 3 that the spy craft should be shot down whenever the military determined that it's safe to do so without potentially harming civilians on the ground.
Secretary of Defense Lloyd J. Austin III said in a statement after the balloon was shot down that "President Biden gave his authorization to take down the surveillance balloon as soon as the mission could be accomplished without undue risk to American lives under the balloon's path."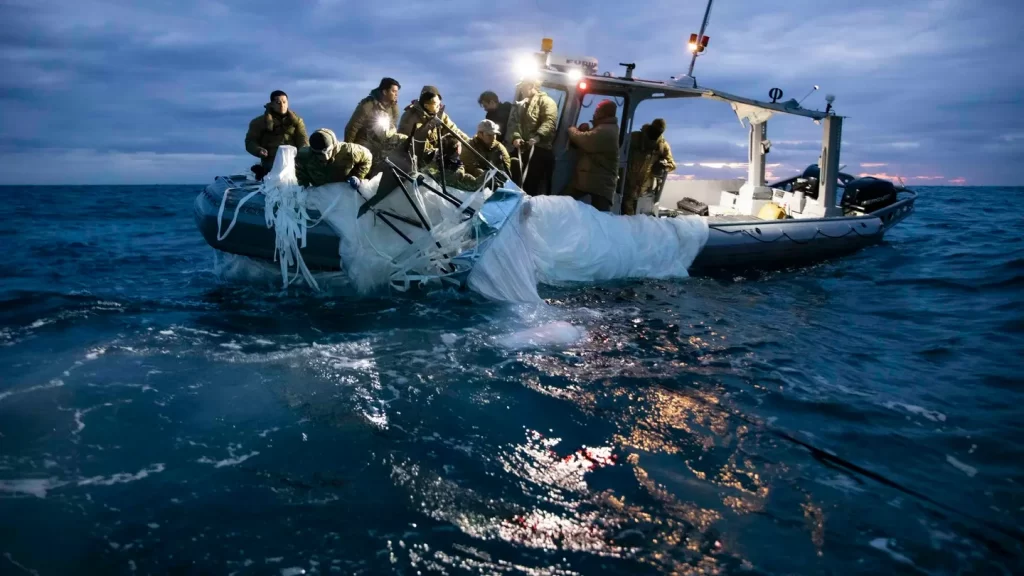 "After careful analysis, U.S. military commanders had determined downing the balloon while over land posed an undue risk to people across a wide area due to the size and altitude of the balloon and its surveillance payload. In accordance with the President's direction, the Department of Defense developed options to take down the balloon safely over our territorial waters, while closely monitoring its path and intelligence collection activities," Austin said.
---
After China balloon scare, Air Force shoots down object flying above Alaska's North Slope
An F-22 fighter jet from Joint Base Elmendorf-Richardson shot down an unidentified object flying above Alaska's North Slope on Friday, officials at the White House said.
The shootdown, at 9:45 a.m. Alaska time, took place less than a week after an Air Force fighter jet shot down a Chinese surveillance balloon off the coast of South Carolina.
Federal officials repeatedly declined to say whether the object was a balloon.
John Kirby, the National Security Council Coordinator for Strategic Communications at the White House, said in a news conference that the object on Friday was "much, much smaller" than the Chinese surveillance balloon and was "about the size of a small car."
Kirby said it wasn't immediately clear whether the object was from China.
President Joe Biden ordered the object be shot down, Kirby said. It was traveling at an elevation of about 40,000 feet and could have posed a threat to commercial aviation, he said.
NORAD, in charge of air defense over North America, detected the object with ground-based radar on Thursday, according to the Defense Department.
A fighter jet inspected it visually, Kirby said. The president gave his order Friday morning after consulting military officials, and a jet conducted a second visual inspection before the balloon was shot down with an air-to-air missile.
Kirby said the flybys didn't reveal much.
"They did the best they could, but again the speed and the conditions up there as well as the size of the object made it a little bit more difficult," he said.
Brig. Gen. Pat Ryder, a Defense Department spokesperson, said the object's origin isn't yet known.
"We will know more once we're able to potentially recover some of those materials. But the primary concern again was the potential hazard to civilian flight," he said.
Ryder declined to say how quickly the object was moving, but Sen. Dan Sullivan, R-Alaska, said it was moving at about 40 knots — about 46 mph — and had no wings. The object was somewhere "between a 55 gallon drum and a small Volkswagen" in size, Sullivan said.
The Federal Aviation Administration issued a temporary flight restriction over Prudhoe Bay, portions of the North Slope and the Arctic Ocean on Friday morning. At least one flight carrying oilfield workers was delayed, according to a scheduling announcement given to the Beacon by a worker.
State Rep. Josiah Patkotak, I-Utqiagvik, represents the North Slope and said there is limited air traffic in the area — a regular flight between Utqiagvik and Kaktovik, plus commercial flights carrying cargo and passengers into Prudhoe Bay.
After the shootdown, the object fell onto sea ice offshore.
Online flight tracking services showed a C-130 from Elmendorf Air Force Base circling south of Prudhoe Bay for much of the morning before flying offshore and circling above a spot northeast of Prudhoe Bay.
Ryder said helicopters were also involved in the effort.
In a congressional hearing this week, Sen. Lisa Murkowski, R-Alaska, said she was angered that the earlier Chinese balloon was allowed to travel across Alaska and much of the United States before being shot down.
In an interview with NBC News on Friday, Murkowski said the latest shootdown is a declaration that "when you threaten Alaska's sovereignty, you threaten the nation's sovereignty. Regardless of where the threat comes from, the U.S. military will respond with all force necessary to eliminate it."
Like Murkowski, Sullivan criticized the federal government's response to the earlier incident. Asked Friday whether he believes the latest shootdown came in response to congressional criticism, he said, "I think you'll have to ask the White House and the president that question. I don't know the answer at all. But I will tell you this: I think there's strong bipartisan support (for Friday's action)."
He praised those involved in the shootdown, characterizing it as "a varsity-level operation" involving multiple agencies.
Patkotak said Friday's incident indicates a need for military infrastructure development on the North Slope in order to respond to similar incidents. Any such development should be done only after consulting local communities, he said.
Reporter Ashley Murray contributed to this report from Washington, D.C. 
---
Military Jets Shoot Down 'Object' Over Northern Alaska Just Days After China Spy Balloon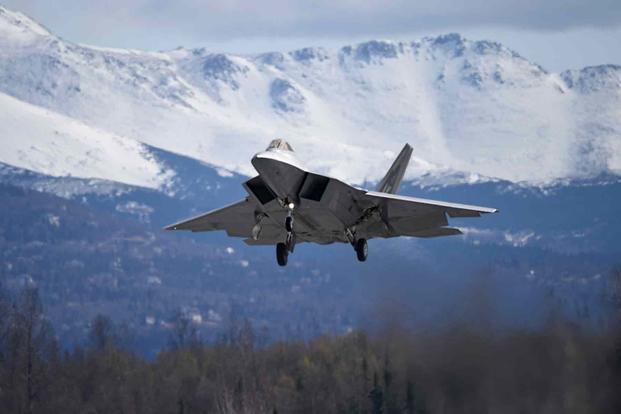 U.S. fighter jets intercepted and shot down an aerial object over the coast of Alaska on Friday, less than a week after a Chinese spy balloon traversed the country before being destroyed.
The latest object was at 40,000 feet above the state's northern coast and judged to be a threat to civilian air traffic when an F-22 Raptor hit it with a Sidewinder missile, according to the Pentagon. President Joe Biden gave the shootdown order after it was detected by U.S. Northern Command on Thursday.It was still unclear Friday whether the object was a balloon or some other type of aircraft, and the origin was unknown, Brig. Gen. Pat Ryder, the Pentagon spokesman, said. Military helicopters were being sent to recover what was left of the object."We have no further details about the object at this time, including any description of its capabilities, purpose or origin," Ryder said during a briefing to reporters. "The object was about the size of a small car, so not similar in size or shape to the high-altitude surveillance balloon."
On Feb. 4, also at Biden's direction, fighter jets shot down off the coast of South Carolina a larger, maneuverable Chinese balloon with a payload designed to collect surveillance on the U.S. Before it was taken down, the spy balloon floated over a wide swath of the U.S. at a higher 65,000-foot altitude — above commercial air traffic — and the Pentagon deemed a shootdown over land to be a public danger.
That shootdown marked the first time that an F-22, also using a Sidewinder missile, had tallied an air-to-air kill.
The Chinese surveillance balloon, which was first seen by the public over Montana, was described as 200 feet high with a payload the size of a regional jet, according to a description by Northern Command. Defense officials feared that the debris could have fallen on people and property.
The new object was first detected at 1:45 p.m. Eastern Time on Thursday by Northern Command and the North American Aerospace Defense Command, or NORAD.
Two F-22s were scrambled from Joint Base Elmendorf-Richardson in Anchorage and intercepted the object, which was moving along the coast near the Canadian border. The jets were able to observe the object, and they determined it was unmanned, Ryder said.
One of the Raptors hit the object with an A9X missile, destroying it, according to Ryder. The debris was believed to have fallen over the frozen ocean, where it may be recovered and examined, John Kirby, a White House spokesman, said in a briefing Friday.
An HC-130 Combat King airplane and two helicopters — a Pave Hawk and Chinook — were sent to the scene to try to collect what was left after the missile strike.
The Pentagon said the two incidents were different and denied questions over whether Biden's order to shoot down an unidentified object — just days after a Chinese surveillance balloon flew across the country — was political.
"We're going to judge each of these on its merits," Ryder said.
The object detected Thursday was at an altitude used by commercial air traffic, which caused defense officials to deem it an immediate threat to the public and they advised Biden that it be destroyed.
Officials said they did not know whether it came from another nation or could have been just a wayward weather balloon.
But the latest decision by Biden to shoot down the unknown object came after a tumultuous week for the administration. The Chinese balloon became a national spectacle and caused a political furor in Washington, D.C., where Congress voted to condemn China, and Republicans criticized Biden for his handling of the incident.
On Thursday, Pentagon officials struggled to placate lawmakers who were alarmed by the move by China to brazenly send a giant spy balloon, as well as the Biden administration's failure to shoot down the balloon before it reached the continental U.S.
Sen. Jon Tester, D-Mont., said he didn't "want a damn balloon going over the United States when we could've taken it down over the Aleutian Islands," an Alaskan island chain.
Recovery operations for the spy balloon were continuing Friday. Ryder said a "significant amount of the debris" had been located on the ocean floor and divers were tagging and retrieving pieces.
— Travis Tritten can be reached at travis.tritten@military.com. Follow him on Twitter @Travis_Tritten. 
---
New unidentified 'high-altitude object' shot down over Canada
NORAD and military aircraft spotted and tracked the latest object, as search continues off Alaska for aircraft downed Friday
A new "high-altitude airborne object" has been spotted and shot down over Canada's Yukon territory, Canadian Prime Minister Justin Trudeau said Saturday evening, as U.S. personnel continued efforts to recover the remnants of two other craft shot down over Alaska and South Carolina within the last week.
Trudeau said
in a tweet
that Canadian and U.S. aircraft were scrambled to respond in the latest incident, and that a "U.S. F-22 successfully fired at the object."
"I spoke with President Biden this afternoon," Trudeau tweeted. "Canadian Forces will now recover and analyze the wreckage of the object."
The North American Aerospace Defense Command (NORAD) had said earlier in a statement that it had "positively identified" the latest object, but offered few additional details. The organization includes both U.S. and Canadian military officials, and protects the skies over North America.
Advertisement
The disclosure came as U.S. military officials said searches continued Saturday near the north Alaskan town of Deadhorse for an object shot down Friday just off the coast, and off the coast of South Carolina for a suspected Chinese surveillance airship that made a cross-country journey ending with a shoot-down on Feb. 4.
"Arctic weather, including wind chill, snow, and limited daylight, are a factor in this operation, and personnel will adjust recovery operations to maintain safety," U.S. military officials said of the object shot down over Alaska. "Recovery activities are occurring on sea ice."
Military officials said they had no new details to provide about the origin, capabilities or intended purpose of the object shot down over Alaska. It was shot down over the state's North Slope on Friday at 1:45 p.m. Eastern by an AIM-9x Sidewinder missile fired from an F-22 Raptor, one of the U.S. military's most advanced fighter aircraft. Defense officials said its remnants landed in a mix of snow and ice near Prudhoe Bay, a community of about 2,000 that is home to North America's largest oil field.
Advertisement
The National Weather Service issued an advisory early Saturday morning, warning that wind chills in the region could reach minus-55 degrees.
Military personnel in helicopters and an HC-130 search-and-rescue plane immediately began looking for pieces. While the object, described as about the size of a small car, came down off Alaska's northern coast, the water was frozen, complicating any effort to recover the craft by boat.
The object was first spotted Thursday at an altitude of about 40,000 feet and traveling northeast across the state, Pentagon officials said. Two F-35s from Eielson Air Force Base in central Alaska were dispatched to assess what the object was, and two F-22s from Joint Base Elmendorf-Richardson in Anchorage were sent up Friday to shoot it down.
John Kirby, a White House spokesman, said President Biden was notified of the situation Thursday night and, on a recommendation from the Pentagon, ordered it to be shot down Friday. At such an altitude, he said, it posed a risk to civilian air travel.
Advertisement
Friday's encounter bookended a week in which the Biden administration faced scrutiny over its decision to allow a suspected Chinese surveillance balloon to traverse the continental United States before shooting it down Feb. 4 off the South Carolina coast. The balloon — roughly the size of three buses and soaring at an altitude above 60,000 feet — was first spotted by the U.S. government off the coast of Alaska on Jan. 28. Gen. Glen VanHerck, who oversees NORAD, said in the aftermath of that incident that he did not initially shoot the balloon down because it showed no hostile intent.
The Chinese airship shot down Feb. 4 was first detected near the Aleutian Islands. It crossed above mainland Alaska and into Canada before appearing over the continental United States, first in northern Idaho on Jan. 30 and then in Montana the following day.
The administration weighed shooting it down then, and even temporarily imposed a stoppage on flights in and out of the airport in Billings. Biden has said that his advisers talked him out of shooting down the craft in Montana, fearful that falling debris could harm civilians and property on the ground.
Advertisement
Administration officials also have said that by allowing the Chinese craft to traverse the country, military officials had days to observe it and gather intelligence that has informed their understanding of what they now say is a sprawling surveillance program overseen by the People's Liberation Army. The shoot-down over water, they said, also would aid in collection, rather than dealing with challenging mountainous terrain.
Those explanations have not appeased lawmakers, however. At a Senate hearing this week, Republicans and Democrats pressed senior defense officials about why they had not acted sooner to thwart the Chinese balloon incursion and whether they have taken appropriate measures to enforce the boundaries of U.S. airspace.
"I don't want a damn balloon going over the United States when we could have taken it down over the Aleutian Islands," said Sen. Jon Tester (D.-Mont.)
The balloon shot down last weekend fell into the Atlantic Ocean, landing in relatively shallow water measuring about 50 feet deep. Salvage efforts, U.S. officials said, are ongoing.