School principal who jumped to death at Disneyland accused of child endangerment
Story by Denette Wilford • Yesterday 1:44 PM
A man who jumped to his death from a Disneyland parking structure was a California elementary school principal who had been accused of child endangerment and battery.
Christopher Christensen, 51, was a principal at elementary schools in Huntington Beach, Calif., for 22 years, and was due in court on Monday to fight the charges, the Los Angeles Daily News reported.
He shocked his loved ones in what he called his "final FB post" to detail what led to him leaping from the Mickey & Friends parking garage on Saturday.
"I hate when people leave this Earth with so many unanswered questions," he began the note. "So, I hope this provides some insight and perspective."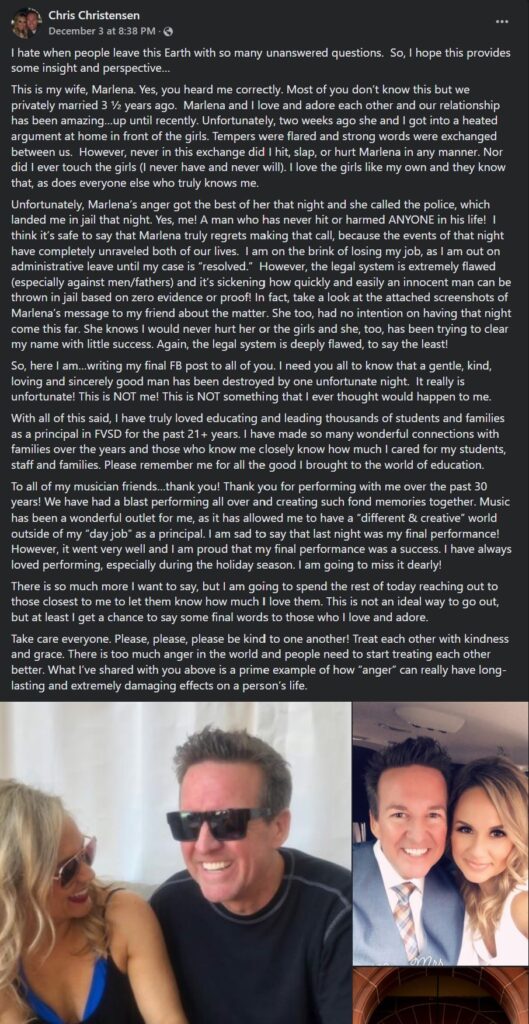 OC LEGAL SYSTEM TO BLAME
https://www.facebook.com/ChristopherIanChristensen/posts/10229568576464562
He wrote about Marlena, his secret wife of three and a half years, how they "love and adore each other," but admitted that recently things haven't been great. "Unfortunately, two weeks ago she and I got into a heated argument at home in front of the girls," and "tempers were flared and strong words were exchanged." Christensen insisted he did not "hit, slap or hurt Marlena in any manner," nor did he touch the girls. "Unfortunately, Marlena's anger got the best of her that night and she called the police, which landed me in jail that night. Yes, me! A man who has never hit or harmed ANYONE in his life!" he continued. He believed that Marlena regrets making the call "because the events of that night have completely unraveled both of our lives," revealing, "I am on the brink of losing my job, as I am out on administrative leave until my case is 'resolved.'"
Christensen added that he had been "trying to clear my name with little success."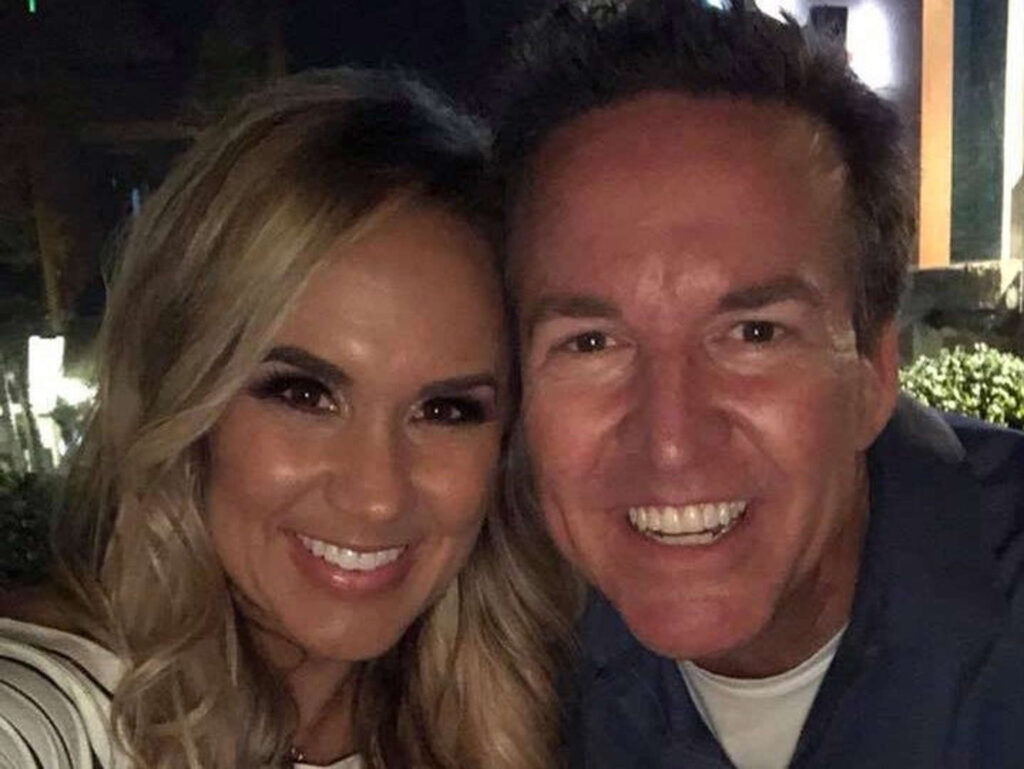 "I need you all to know that a gentle, kind, loving and sincerely good man has been destroyed by one unfortunate night," he wrote. "This is NOT me! This is NOT something that I ever thought would happen to me."
He wrote that "this is not an ideal way to go out." but would spend the time prior to his fatal jump reaching out to those closest to him. He concluded: "What I've shared with you above is a prime example of how 'anger' can really have long-lasting and extremely damaging effects on a person's life."
School principal who jumped to death at Disneyland accused of child endangerment (msn.com)