Comedian Rickey Smiley announces his son Brandon Smiley, 32, has died
Smiley revealed the news in an emotional Instagram video.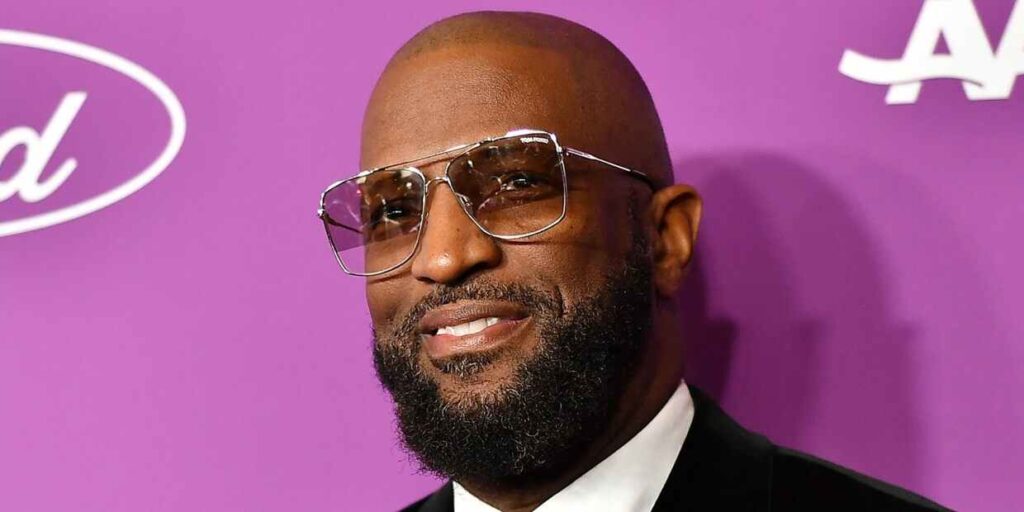 Actor and comedian Rickey Smiley has announced the death of his son Brandon Smiley. Brandon Smiley was 32, reports NBC affiliate WVTM of Birmingham, Alabama.
Rickey Smiley broke the news in an Instagram video on Jan. 29.
"I lost my oldest son #BrandonSmiley this morning. I'm okay, but please pray for my son's mother Brenda, his siblings and his daughter Storm," he captioned the video.
"I just want all our cousins and different family members to pray, be strong," he says in the video, in which he says he was getting on a flight to Birmingham.
"I hate to announce this," he adds. "I just want to give it to you before you hear it in the streets."
Rickey Smiley didn't elaborate on a cause of death, but was shocked by the news.
"Life comes with a whole bunch of twists and turns. I don't care where you go or with," he says.
He also alludes to how a similar incident played out with his grandfather.
"Now I see what my granddaddy went through and why he felt the way he felt," Rickey Smiley says. "My granddaddy went through this s— with my dad and somehow, here I am going through the same thing my grandparents went through. So just pray for our family."
The Jefferson County Coroner's Office reports that Brandon Smiley was found unresponsive at his home the morning of Jan. 29, according to WVTM. He was taken to a local hospital where he died. Foul play or trauma are not suspected to have played a role in his death.
"Today it just feels worse," Rickey Smiley says in an emotional follow-up video posted on Jan. 30. "Because yesterday was the shock, but today reality is setting in and I can feel it."
"More than anything, I feel bad for all the parents that got to bury the kids," he adds. "I had to bury the kid. I know what it feels like."
The former "Dish Nation" star also says he gave it his all when it came to parenting his son.
"I tried to be the best father I could be. Wasn't perfect. I didn't play no games. I just tried to be the best dad I could be," he says.
---
Cause of death for Rickey Smiley's son, Brandon, not known; foul play not suspected
No foul play is suspected in the weekend death of comedian Rickey Smiley's son.
Brandon Jamaad Smiley, 32, was found unresponsive inside his residence by a friend, according to the Jefferson County Coroner's Office. The discovery was made by a friend at 10:07 a.m. Sunday in the 2300 block of 31st Ave. North.
Brandon Smiley was taken to UAB Hospital where he was pronounced dead at 10:52 a.m.
Chief Deputy Coroner Bill Yates said an autopsy performed early Monday found no evidence of trauma or foul play and the cause of death is pending additional laboratory studies.
Birmingham police are investigating.
In a brief video shared on Instagram and YouTube Sunday, Rickey Smiley said that he was on his way "to get to the airport to get to Birmingham" after getting the bad news Sunday morning. Smiley, a Birmingham native, did not address the specifics of his son's death.
source