Female Chicago cop, 24, is killed 'fighting off armed robbers' on her front lawn as she returned from work
Female Chicago cop, 24, is killed 'fighting off armed robbers' on her front lawn as she returned from work: Four suspects who fired 'multiple shots' are arrested after SWAT standoff
Four people, two male and two female, have been arrested over the shooting 
Officer Areanah Preston, 24, was found dead on her front lawn on Saturday
A female police officer was killed on her front lawn as she was returning home from work in Avalon Park, Chicago.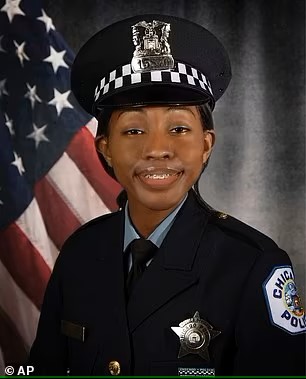 Officer Areanah Preston, 24, was found dead in front of her home on 81st Street and Blackstone Avenue as she came home from work at 1.42am on Saturday morning.
She died from multiple gunshot wounds and her death is officially being considered a in-the-line-of-duty killing, a CPD spokesperson said Monday.
Four people, two males and two females, have been arrested over the fatal shooting. They were taken into custody after a SWAT standoff Sunday night.
It's believed that some, or all, of the suspects are juveniles.
Police have not released the names of any of the people arrested after the standoff or said if and how they were involved in the officer's killing.
Speaking about how Preston's body was found, Interim Police Supt. Eric Carter said: 'The officer picked her up, put her in the back of his car, and immediately brought her to U of C hospital where she succumbed to her injuries early this morning.'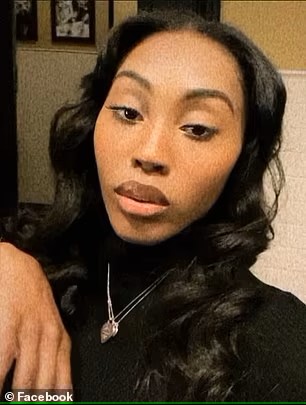 Preston was a three-year veteran of the Chicago Police Department.
The Fraternal Order of Police, the officer's union, stated online that she was killed while defending herself against armed robbers.
They wrote: 'Though off-duty Officer Areanah Preston was killed while trying to defend herself from armed individuals in an apparent robbery, she died taking police action.' Police officials have not confirmed the details of what led to her murder.
Preston's family and friends have paid tribute to the officer. Her father, Allen Preston, told the Chicago Sun-Times: 'She was trying to make a change on this Earth.'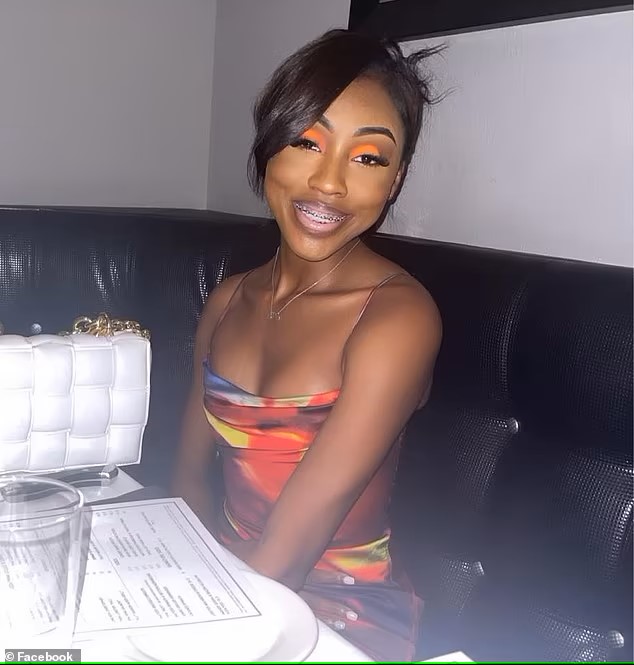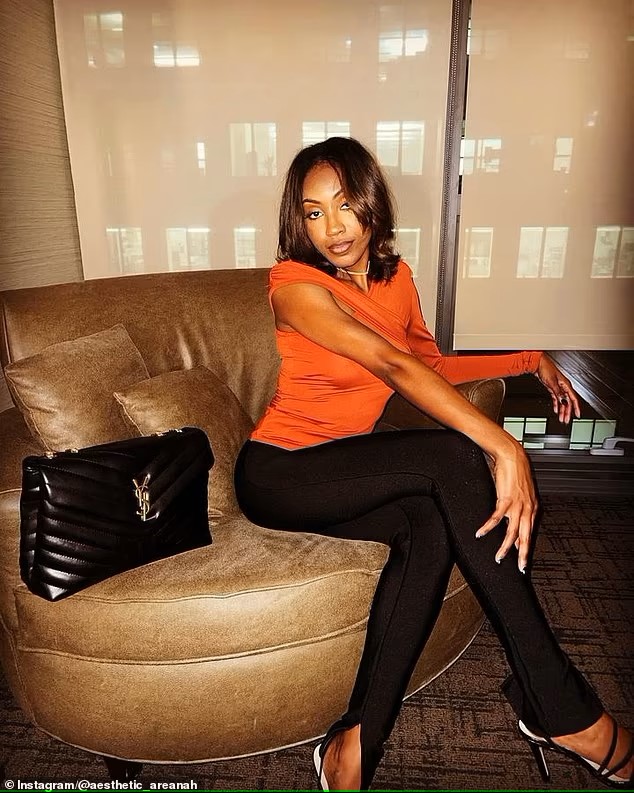 ---
24-Year-Old CPD Officer Shot and Killed on the Southside
A Chicago Police Department officer was shot and killed early Saturday morning on the Southside after returning from work. According to the CPD and the Medical Examiner's office, the fallen officer was 24-year-old Areanah Preston.
Preston was reportedly shot in the 8100 block of S. Blackstone Ave. in the Avalon Park neighborhood just before 1:45 a.m., according to Chicago Police officials. No one is in custody.
Preston spent three years with the CPD and was stationed in the 5th District.
Mayor Lori E. Lightfoot said she spoke with the officer's family members in the incident's aftermath. Lightfoot also pledged to the family that all resources would be made available to find and arrest those suspects.
Mayor-elect Brandon also issued a prepared statement, stating:
"This is a profound tragedy, and my heart breaks for the family of the young officer who was murdered early this morning on her way home from work. I'm outraged and devastated by this horrific violence against a public servant, and I will do everything I can to support her family and the Chicago Police Department through this traumatic time. I pray that her killer is apprehended quickly so that justice may be served.
"That a public servant was killed in the middle of the night underlines the fierce urgency of the public safety crisis in our city. My top priority is building a better, stronger, safer Chicago where all our residents can live and work free from the threat of violence."
Preston graduated from Illinois State University with a bachelor's degree in criminal justice and law enforcement administration. She was set to graduate on May 13 with a Masters of Jurisprudence from the Loyola University Chicago School of Law.
As news of Preston's death spread, condolences poured in on social media from the people who knew her. Preston was a member of the National Association of Colored Women's Club at Illinois State University, according to the organization.
On Saturday, the NACWC posted on its Twitter and Facebook pages that Preston was a light whose smile brightened any room and that she "continued to lift as she climbed by serving and protecting her community as a Chicago Police Officer for the last three years."
---
'It was my work': Teen bragged to friend after officer Aréanah Preston's slaying, prosecutors allege
CHICAGO — A 16-year-old bragged to a friend about the slaying of 24-year-old Chicago police officer Aréanah Preston after the shooting, prosecutors allege.
Judge David Kelly granted the prosecution's request for no bail Wednesday afternoon, citing a "mountain of evidence."
Several new details were provided during the hearing — including a timeline which Judge Kelly called a "violent crime spree" prior to holding Travell Breeland, 19, Joseph Brooks, 19, Jakwon Buchanan, 18, and Jaylan Frazier, 16, without bail.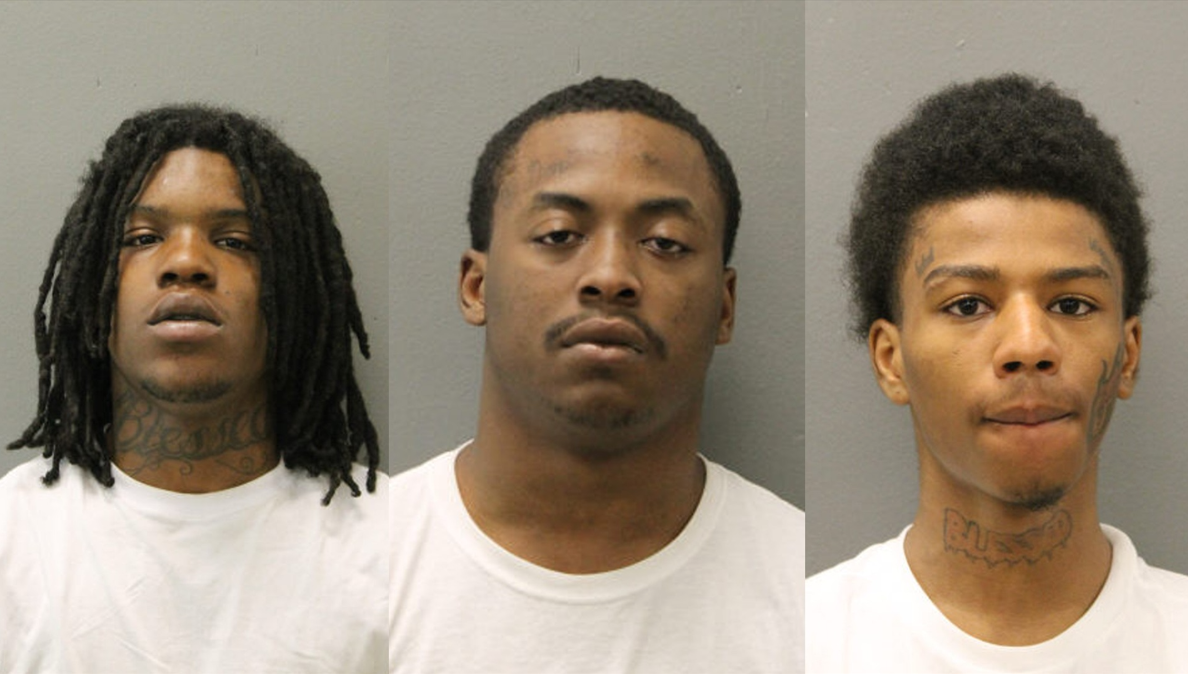 Just before midnight, prosecutors said Buchanan was contacted by his girlfriend and the girlfriend and another female picked the group up in a white Dodge Avenger. Prosecutors allege all four got in dressed in all black with face masks.
Here's a timeline of four alleged robberies between the time of midnight and approximately 1:30 a.m.
900 block of East 46th Street — 32-year-old woman was robbed of her belt, phone, wallet and credit cards after the four exited the white Dodge pointing handguns.
4600 block of South Indiana — A red Kia Forte was stolen at gunpoint as the two girls stayed in the Dodge. Prosecutors believe the group ended up setting the Kia on fire after it was used in the deadly shooting of Preston.
10030 block of South Wallace — Prosecutors allege the group drove around "looking for people to rob." At around 1 a.m., at least three members of the group got out of the Kia and pushed a 62-year-old woman and her son's girlfriend to the ground. The 62-year-old's purse and cell phone were taken.
9100 block of South Merrill — Two members of the group got out of the Kia and approached a man sitting in a Tesla. His keys and cell phone were stolen and later recovered in the 9800 block of Stony Island.
The group then made their way to the area of 81st and Blackstone at around the same time Ofc. Preston was coming home from her shift at CPD's 5th District, still in uniform.
Prosecutors said the Kia was initially behind her vehicle as she parked, then passed her vehicle and turned on 82nd Street while Preston was standing near her home. Then, prosecutors allege three members of the group got out of the Kia and ran toward Preston.
4 charged with murder of CPD officer Aréanah Preston; no bail
Several muzzle flashes were visible during the exchange of gunfire with authorities determining two shell casings belonging to Preston's firearm. She sustained gunshot wounds to the face and the neck, a prosecutor read in court.
The group got back into the Kia, but prosecutors believe one member returned to steal Preston's firearm as "she laid dying on the sidewalk."
Nine other shell casings were determined to be fired from the same firearm and one shell casing is still undergoing testing.
After the shooting, prosecutors allege the group abandoned the Kia in the 7200 block Eberhart in a vacant lot — which was allegedly set on fire approximately 15 minutes later.
Later in the day, evidence started to come together.
Police talked to the girlfriend and the white Dodge was towed. In the Dodge, authorities said credit cards were found belonging to the first victim in the alleged spree.
Authorities allege 16-year-old Jaylen Frazier called a friend and bragged about the shooting.
"It was my work," Frazier allegedly told the friend after asking if they had "seen the news about the cop," according to prosecutors. Later in the conversation, Frazier said Brooks was the one who fired back at Preston and ultimately killed her.
Frazier would later go on to admit that he stayed in the car when the group went to rob Preston, while Breeland, Brooks and Buchanan got out of the car, and Brooks inevitably shot and killed Preston, prosecutors alleged.
After the call, the friend went to the police.
The arrests were made early Monday morning after Buchanan allegedly called a former girlfriend and got into a rideshare. In the 7600 block of South Bishop, a traffic stop was conducted on the rideshare Sunday night. Prosecutors allege Buchanan was wearing the belt belonging to the first victim of the alleged spree at the time of the arrest.
As he was being taken into custody, Buchanan allegedly screamed and alerted others in the group in a nearby residence. After a long SWAT standoff, the rest of the group was taken into custody.
All four had criminal histories.
Brooks had convictions for armed robbery, robbery and a carjacking dating back to 2019. Buchanan has a pending case that's still open from a 2021 aggravated vehicular hijacking and is on juvenile probation from a robbery.
Breeland is currently on adult probation for aggravated unlawful use of a weapon and was convicted of aggravated battery as a juvenile.
(L to R) Travell Breeland, Joseph Brooks, Jakwon Buchanan, Frazier not pictured, TEEN 16 NO PHOTO IMAGE