Hunter Biden case uncovers new, unequal justice in America
Government investigation of Hunter Biden took five years, so deal wasn't surprising
"Equal Justice Under Law" is now officially dead.
That lofty ideal chiseled on the pediment of the U.S. Supreme Court was blown to shreds with the indefensible plea deal for Hunter Biden that allows him to skate on severe criminal charges that would have landed anyone else in America behind bars. The preferential treatment for the president's son makes a mockery of the law.
We knew it was coming. The government's investigation had stretched for more than five long years. By itself, that was absurd. The evidence against Hunter was clear and convincing.
GOP RIPS HUNTER'S 'SWEETHEART' PLEA DEAL ON TAX AND GUN CRIMES, ZERO IN ON JOE BIDEN
He evaded taxes on millions of dollars that he pocketed from overseas sources — part of his elaborate influence-peddling schemes that leveraged access to his powerful father. He obviously lied on a gun form and broke the law when he purchased a firearm.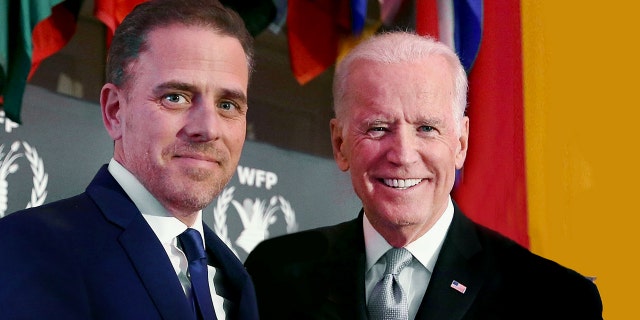 But President Joe Biden and his consigliere at the Justice Department, Attorney General Merrick Garland, have rewritten the criminal codes with a special exemption. A Biden can defy the law with impunity. Everyone else must abide.
There is no justifying this demolition of justice. Unequal application of the statutes is now the law of the land. Our legal system is as corrupt as the Bidens. They made it so.
The privileged plea also calls into question the integrity of David Weiss, the U.S. attorney in Delaware, who negotiated a slap on the wrist instead of pursuing other, more serious, felony charges.
In a public statement he insisted that his investigation into further acts of potential wrongdoing continues. There is reason to be skeptical. His announcement of an ongoing probe smacks of a charade designed to prevent him from answering uncomfortable questions by a congressional committee that is digging deep into Biden family corruption.
Whistleblowers warned that Garland's DOJ, the FBI, and the IRS were running a protection racket for the Bidens by exerting undue influence and political favoritism to cover up brazen criminality. Tuesday's plea fortifies their credibility.
Hunter Biden's laptop alone is a treasure trove of incriminating evidence that implicates his father as complicit in secret deals to profit from his public office. The sheer magnitude of the schemes is staggering. Who knew that selling out your country could be so lucrative?
The House Oversight Committee may be the last refuge for anything resembling justice. It cannot prosecute, but it can expose.
In the last five months committee members have combed through many of the 170 Suspicious Activity Reports, wire transfers and banking transactions showing that nine members of the Biden family received an astonishing amount of money from America's adversaries.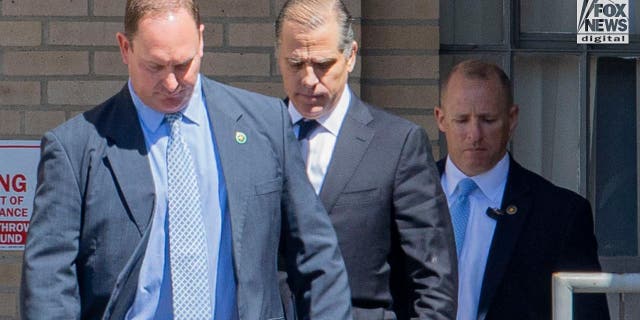 The payments were disguised through a complex web of shell companies and limited liability corporations that appear to have no legitimate business purpose other than to serve as receptacles for hiding cash, according to Chairman James Comer, R-KY.
In Washington, where influence-peddling and graft are endemic, the Bidens have taken them to dizzying heights. It is no coincidence that the money sources came from the very countries over which Joe Biden exerted control in foreign policy decisions as vice president.
What was being bought? More to the point, what were the Bidens selling? In the process, did they sacrifice America's national security to get rich? Did they conspire with malign foreign actors to betray our nation for self-enrichment?
One answer may be found in the mining of an unclassified FBI document that allegedly depicts a "criminal scheme" involving the Bidens and a top executive at Burisma, the Ukrainian energy company that was paying millions of dollars to Hunter to sit on its board.
---
Hunter Biden Strikes Plea Deal With DOJ Transcript
Hunter Biden, the son of President Joe Biden, has agreed to plead guilty to a pair of tax-related misdemeanors. Read the transcript here.
Speaker 1 (00:00):
Have you spoken to your son today, Mr President?
Mr President Biden (00:03):
I'm very proud of my son.
Speaker 2 (00:04):
After a five-year investigation, the Justice Department today cutting a deal with Hunter Biden, the son of the President of the United States. Hunter Biden agreeing to plead guilty to two misdemeanor counts of tax violations and acknowledging that he illegally possessed a gun while he was addicted to a controlled substance. The deal which will allow Biden to avoid prison time, if approved by a federal judge, reflects a sober reality, Hunter Biden committed crimes. Until this plea, he had maintained his innocence.
Hunter Biden (00:36):
I am absolutely certain, 100% certain that at the end of the investigation that I will be cleared.
Speaker 2 (00:43):
But today a different tune. His attorney saying Biden believes it is important to take responsibility for these mistakes he made during a period of turmoil and addiction in his life. The plea agreement outlines the two misdemeanors citing that he failed to pay more than $200,000 in taxes over two years in 2017 and 2018. He would also avoid prosecution on another charge, considered a felony, admitting that he illegally possessed a firearm, a Colt Cobra 38 Special, in 2018 while he was still an addict.
Dan Abrams (01:16):
If he doesn't violate the terms of probation and doesn't violate the terms of the diversion agreement, then he would not serve time behind bars.
Speaker 2 (01:26):
Republicans swiftly hitting back. From house speaker Kevin McCarthy.
Kevin McCarthy (01:30):
If you were the President's leading political opponent, the DOJ tries to literally put you in jail and give you prison tense. If you are the President's son, you get a sweetheart deal.
Speaker 2 (01:41):
To presidential candidate Ron DeSantis tweeting. "If Hunter was not connected to the elite DC class, he would've been put in jail a long time ago." And former President Trump himself facing a federal trial claiming that the case against Hunter Biden was whitewashed, calling it a mere traffic ticket saying the system is broken.
Dan Abrams (02:00):
Yes, this is a slap on the wrist, but it's probably a harder slap than an ordinary person would get if their name wasn't Hunter Biden.
Speaker 2 (02:08):
The man in charge of the investigation, US Attorney David Weiss, was appointed by former President Donald Trump and kept on by Attorney General Merrick Garland to show he would not meddle in the case.
Merrick Garland (02:19):
There will not be interference of any political or improper kind.
Speaker 2 (02:24):
Weiss recently said in a letter to Congress, he was "Granted ultimate authority over this matter, including the responsibility for deciding where, when, and whether to file charges." His long and wide-ranging investigation examined various parts of Hunter Biden's life, including his business dealings in Ukraine and China.
Rick Klein (02:43):
You're going to see a combination of a victory lap and a rallying cry from conservatives, from some of the Republican presidential candidates up to including Donald Trump saying that, look, we knew there was something there, but this is not the end of it.
Speaker 2 (02:55):
While this could conclude DOJs investigation, congressional Republicans are still pursuing their own investigation into nearly every facet of Hunter Biden's business dealings, including examining foreign payments.
Rick Klein (03:08):
The whole cloud of stuff around his son, his laptop, his drug addiction. Now his admitted tax evasion, as well as his business dealings. They all represent something that is core to the Biden image and that is potentially vulnerable politically.
Speaker 2 (03:24):
Today, President Biden standing behind his son releasing a statement through a White House spokesperson saying that, "The President and First Lady love their son and support him as he continues to rebuild his life." This is not the first time that Hunter has been the center of a political and legal firestorm. In 2020, Trump accused him of profiting from business interests in Ukraine during the time when his father was vice president.
Donald Trump (03:49):
The newly uncovered emails revealed that a top executive from the highly questionable Ukrainian company, it's an energy company, which paid Hunter at least $50,000 a month.
Rick Klein (04:01):
He was alleging essentially that Hunter Biden was leveraging his relationship with his father as Vice President to score lucrative contracts, consulting contracts with companies that had interests before foreign governments, particularly the Ukrainian government.
Speaker 2 (04:15):
But in 2019, Hunter Biden defended how he got his position on the Board of Charisma.
Hunter Biden (04:22):
Bottom line is that I know that I was completely qualified to be on the board, and that's all that I focused on, was basically turning an Eastern European independent natural gas company into an Western standards of corporate governance. Did I make a mistake? Well, maybe in the grand scheme of things, yes. But did I make a mistake based upon some ethical lapse? Absolutely not.
Speaker 2 (04:48):
Today, an attorney for Hunter Biden, Christopher Clark spoke to MSNBC.
Speaker 3 (04:53):
How does Hunter Biden feel?
Christopher Clark (04:55):
I think Hunter feels happy to move on with his life and his recovery and keep doing… The one thing nobody talks about is how long Hunter has been sober moving forward with his life being a good person.
Dan Abrams (05:10):
His lawyers would say, this is it. This is the end. It's all behind it. But congressional Republicans are making it clear that they don't view it that way.
Speaker 4 (05:23):
And joining me now, former Trump Administration, Justice Department Official, Sarah Isgur. You know, Sarah, some Republicans are calling this plea a sweetheart deal. What's your take?
Sarah Isgur (05:35):
Well, at the top level what Republicans are arguing is that you have Donald Trump facing 37 felony charges that all carry jail time compared to Hunter Biden who will now have no jail time. Hunter Biden was negotiating with the Department of Justice. Donald Trump has shown no interest in meeting with the Department of Justice to talk to them about a potential plea negotiation or deal. And the other part of the Hunter Biden news that we learned today is a tax evasion misdemeanor charges that he got probation for. That feels very normal. On the gun charge, that pretrial deferment. But for a first time offender, not too surprising from the Department of Justice.
Speaker 4 (06:15):
You mentioned that his plea includes that pretrial diversion program. You worked at the DOJ. Tell us what exactly that means and how does it help keep people accountable?
Sarah Isgur (06:25):
This actually is like probation, but probation only happens after you've pled guilty. So this still will have community service or payments. If you fulfill all of those, though, your charges are dismissed. So it does not stay on your record. For instance, that you are a felon, which I'm sure was very important to Hunter Biden's legal team.
Speaker 4 (06:44):
Now, the US attorney in charge of this investigation we know was appointed by then President Donald Trump, and also looked into Hunter Biden's business dealings in Ukraine and China. Could he still be the subject of other investigations?
Sarah Isgur (07:00):
So first of all, the House which is controlled by Republicans, absolutely is going to continue investigating Hunter Biden's business dealings, but they're not the executive branch. They can't bring criminal charges. But you also saw that US attorneys say that that part of the investigation wasn't closed. It's interesting because the Hunter Biden legal team says that very much this means that all investigations into Hunter Biden are closed by the Department of Justice. Clearly a sticking point yet to be totally resolved by both parties here.
Speaker 4 (07:31):
As we say in television. Stay tuned. Sarah Isgur, thank you so much for your insights. Appreciate it.
Sarah Isgur (07:37):
---
House panel releases transcripts from Hunter Biden investigation
Ways and Means chairman says committee has not sought Biden's tax returns
The Ways and Means Committee voted along party lines to release whistleblower testimony on the Biden administration's handling of a federal investigation into the president's son Hunter Biden.
The panel made public transcripts totaling almost 400 pages from interviews with two IRS employees, including Criminal Supervisory Special Agent Gary Shapley, who spoke publicly to CBS last month.
The vote comes after Shapley contacted Ways and Means alleging mishandling of the Hunter Biden case, and as the GOP has embarked on multiple investigations into the Biden family and members of the administration after taking the House majority this year.
"This meeting is about transparency and bringing to light facts about alleged government misconduct," Chairman Jason Smith, R-Mo., said before it got underway.
He said afterwards that Ways and Means has been quietly pursuing aggressive oversight, which has happened largely behind the scenes due to restrictions protecting taxpayer information.
Ways and Means' 25-18 vote to submit materials to the House, which allowed them to become public, followed about three hours of closed-door debate. The committee also approved the release of a transcript of the private session, which was held because the documents included taxpayer information protected under section 6103 of the tax code.
While Shapley reached out to Ways and Means, the committee requested testimony from a second witness. Smith said Republicans heard that the second witness wanted them to reach out, so they contacted that individual through their legal counsel.
Shapley first contacted the House Ways and Means and Senate Finance panels in April, and in May testimony, told the committee that the Delaware U.S. attorney's office, Justice Department tax division and broader DOJ had provided preferential treatment and failed to check conflicts of interest in the investigation of Hunter Biden. He also alleged that the DOJ slow-walked the probe.
The Finance Committee's Democratic majority had no update related to the April letter as of Wednesday evening.
Court filings on Tuesday revealed that Hunter Biden agreed to plead guilty to two charges of misdemeanor tax evasion related to allegations he avoided more than $100,000 in federal income tax in both 2017 and 2018. He has agreed to pay back taxes, according to a statement from his attorney.
Smith said after the Ways and Means vote that the testimony shows the IRS recommended additional charges against Hunter Biden and that he received "a slap on the wrist for charges that have put other Americans behind bars."
Committee Republicans are also focused on information they say shows the Justice Department overstepping in the investigation and retaliation against an IRS whistleblower. Shapley alleges in his testimony that he and his team had faced retaliation since October 2022, including that he was passed over for a promotion.
In addition to the transcripts of interviews with Shapley on May 26 and an IRS criminal investigator whose name is redacted on June 1, the committee released a June 19 letter updating the criminal investigator's testimony from his lawyer, supplemental information from Shapley dated June 12 and IRS correspondence including with Commissioner Danny Werfel related to the whistleblower and allegations of retaliation.
'Naked partisanship'
The transcripts' release won't mark the end of Ways and Means' investigation. Smith said that there are additional people with which the committee needs to speak.
Democrats said 50 additional government employees are named in the transcripts but haven't been interviewed.
The panel has not requested any of Hunter Biden's tax returns, according to Smith.
Democrats didn't resist entering the private session on Thursday, but they all voted against making information public at its close.
"We do not object to the documents being reviewed publicly. We object to the process," the panel's top Democrat, Richard E. Neal of Massachusetts, said after the meeting. "Clearly the case is not ready. So many witnesses were never even contacted. They never discerned a clear legislative purpose in the discussion."
Neal said that during the closed-door meeting, Democrats also made the case that this situation is unique from their effort to obtain and publicly release former President Donald Trump's tax returns, which ended in a party-line vote late last year.
Neal drew that distinction during opening remarks that he made in the closed session, according to a transcript of prepared comments released by his staff, emphasizing their successful yearslong court battle and legislative purpose, after Democrats made the case they needed Trump's filings to review the IRS system for auditing presidents' tax returns.
In those comments, Neal said Republicans were acting out of "naked partisanship" to expose a private citizen's tax records. He said that the DOJ and Trump-appointed U.S. attorney in Delaware are handling the case while retaliation claims have been referred to inspectors general at the DOJ and IRS who should all be allowed to complete their work.
Rep. Lloyd Doggett, D-Texas, said the investigation hasn't turned up notable information. "There's really much smoke here and not much fire," he said.
Michael Macagnone contributed to this report.
---
Smith: Testimony of IRS Employees Reveals Biden IRS, DOJ Interfered in Tax Investigation of Hunter Biden, Revealing Preferential Treatment for Wealthy and Politically Connected
WASHINGTON, D.C. – A Ways and Means Committee executive meeting resulted in a vote to release to the public whistleblower testimony of two different IRS employees who worked directly on the tax evasion case of Hunter Biden. That testimony outlines misconduct and government abuse at the Internal Revenue Service (IRS) and the Federal Bureau of Investigation (FBI) in the investigation of Hunter Biden. The allegations point to a steady campaign of: unequal treatment of enforcing tax law; Department of Justice (DOJ) interference in the form of delays, divulgences, and denials, into the investigation of tax crimes that may have been committed by the President's son; and finally, retaliation against IRS employees who blew the whistle on the misconduct.
Ways and Means Committee Chairman Jason Smith (MO-08) released the following statement:
"Today, the Ways and Means Committee voted to make public the testimony of IRS employees blowing the whistle on misconduct at the IRS and the Biden Department of Justice regarding unequal enforcement of tax law, interference and government abuse in the handling of investigations into criminal activity by President Biden's son, Hunter Biden, and retaliation against IRS employees blowing the whistle on this abuse.
"The American people deserve to know that when it comes to criminal enforcement, they are not on the same playing field as the wealthy and politically connected class. The preferential treatment Hunter Biden received would never have been granted to ordinary Americans.
"Whistleblowers describe how the Biden Justice Department intervened and overstepped in a campaign to protect the son of Joe Biden by delaying, divulging, and denying an ongoing investigation into Hunter Biden's alleged tax crimes. The testimony shows tactics used by the Justice Department to delay the investigation long enough to reach the statute of limitations, evidence they divulged sensitive actions by the investigative team to Biden's attorneys, and denied requests by the U.S. Attorney to bring charges against Biden.
"IRS employees who blew the whistle on this abuse were retaliated against, despite a commitment IRS Commissioner Werfel made before the Ways and Means Committee to uphold their legal protections. They were removed from this investigation after they responsibly worked through the chain of command to raise these concerns.
"The Committee has acted in good faith with participation from both Democrats and Republicans, as the issues raised today ought to be a bipartisan concern. Hopefully we can find a path forward to continue to go where the facts lead us. If the federal government is not treating all taxpayers equally, or if it is changing the rules to engineer a preferred outcome, Congress has a duty to ask why and to hold agencies accountable and consider appropriate legislative action. The scales of justice must not be skewed in favor of the wealthy and the politically connected."
The transcripts for the whistleblower testimony are posted below:
What the Committee Has Learned
The federal government is not treating all taxpayers the same – and providing preferential treatment to the wealthy and well-connected, including the son of the President of the United States.
Despite the fact that IRS officials recommended that Hunter Biden be charged with criminal activity that includes attempts to evade or defeat taxes, fraud and false statements, and willful failures to file returns, supply information, or pay taxes for over $8.3 million in income, Mr. Biden received preferential treatment in the course of the investigation, and has struck a plea deal that will likely keep him out from behind bars. Meanwhile…
In 2014, the U.S. Attorney for the Southern District of Florida announced that a man was sentenced to 13 months in prison to be followed by a year of supervised release for failing to file an income tax return, the same misdemeanor tax offense that Hunter Biden was charged with.
The Department of Justice interfered in the investigation into Hunter Biden's clear tax issues with a "Delay, Divulge, and Deny" campaign – that ultimately shielded him by allowing the statute of limitations to pass on his tax crimes.
DELAY: Recurring unjustified delays pervaded the investigation, including in authenticating the message between Hunter Biden and Chinese officials. Investigators were told by U.S. Attorney Lesley Wolf that "there is no way" a search warrant for evidence would get approved because the evidence of interest would be found in the guest house of former Vice President Biden.
DIVULGE: Investigators found out that attorneys for Hunter Biden were tipped off about actions relating to the investigation in advance. For example, even as investigators had probable cause to search a Northern Virginia storage unit in which Hunter Biden had stored files, attorneys for Biden were tipped off.
DENY: U.S. Attorney of Delaware David Weiss tried to bring charges in District of Columbia around March 2022 and was denied. Weiss sought special counsel status from DOJ in the Spring of 2022 and was denied. Weiss sought to bring charges in the Central District of California in the Fall of 2022 and had that request denied in January 2023.
IRS employees worked through the chain of command to blow the whistle on this misconduct – only to be met with hostility and retaliation, leading them to come to the Ways and Means Committee.
Actions were taken to cut the IRS investigative team out of the process after they raised concerns up their chain of command. One whistleblower was not selected for a position, when he was more qualified than the candidate who was selected. Limits and pauses have been placed on other, unrelated investigations that the whistleblowers are working on – which hamper the investigators' ability to do their work or advance. The whistleblowers and their entire team were removed from the investigation on May 15, 2023, after blowing the whistle to Congress. source
---
 US DEPARTMENT OF STATE FREEDOM OF INFORMATION ACT
or download it here from us