Photographer of Last Tupac Shakur Photo Recalls Being on the Scene of Fatal Shooting
LOS ANGELES, CA – 
The Hip Hop community banded together to pay Tupac Shakur his proper respects yesterday, September 13, on what was the 20th anniversary of his untimely death at the age of 25.
A new revelation was also made regarding the last photo taken of Makaveli the Don.
Following the September 7, 1996 ill-fated Mike Tyson vs. Bruce Seldon fight, Pac and Suge Knight cruised on the Vegas strip in the Death Row Records CEO's '96 black BMW 750iL when a then, 29-year-old UCLA film school student named Leonard Jefferson had an encounter with the soon-to-be-dead rap icon that would go on to become part of an urban legend bigger than the both of them.
During a new interview with Complex, Jefferson revealed that he actually had a bit of history with Pac, as they both inhabited the same city.
"It was crowded and a lot of celebrities were coming in," Jefferson recalled of the hustle and bustle of the MGM Grand's lobby, which was also the scene of a Death Row brawl with an alleged gang member, Orlando "Baby Lane" Anderson, who is also said to have been the one to fire the shots that would eventually kill Shakur.
"Ironically, I saw 2Pac and his crew pass by us. I kind of knew him when I was a student at UCLA film school. We had hung out with some of my coworkers. That was pretty much the extent of my acquaintance with him. I didn't go over to him then because I figured I would probably see him later."
Later that even, Jefferson would have the chance to interact with Pac, for what would be his final photo-op.
"I came to a light at Harmon Ave. and I looked over and saw some shiny rims on a BMW. I looked over and it was 2Pac and Suge. I said, "Yo, what up, Pac!" He paused for a second, then he recognized who I was and said, 'Yeah, what up, man,' he said.
"I asked what they were doing tonight, and he said they were going to Club 662 and I should come over. I said, "Alright, cool…hey, let me grab a picture really quick." My camera was in the center console so I just grabbed it, then snapped that picture. Right after that the light changed green and they pulled off. I got a few cars behind them and then they made a right turn."
Around 11:15pm, the BMW was shot up, hitting Shakur four times and sending him to the University Medical Center of Southern Nevada. Jefferson vividly remembers that unnerving imagery as well.
"I got on my phone and called California Pizza Kitchen to cancel my order. All of a sudden, heard, "POP! POP! POP! POP!"
All of a sudden I see the black BMW turn around and take off. It made a wide U-turn right in the middle of the street and started following Suge. It was a procession of cars, like two or three; there was a Lexus that the security guard was driving. I had a '96 Chevy Suburban. You can see it in the reflection in the picture I took of Pac.
We were speeding, maneuvering through the traffic—I just got caught up in the moment. We got back to the Strip and I saw that Suge went up on the curb. I don't know how he got up there, I guess he was avoiding someone or a car and then came back down. He had a flat tire; the car started limping. I proceeded through the intersection as well and we got back to Harmon, the street I first saw Pac at, and came to a stop. I pulled into the turning lane behind the Lexus and just sat there. I was just looking to see what was going on. I knew there was a shooting but I didn't know at that time that 2Pac or Suge had been shot."
Conspiracy theorists have often cited how Knight was involved in the shooting, for a number of unfounded reasons, but according to Jefferson's recollection, he was just as traumatized as anyone who had just seen anyone have bullets ripped through their flesh.
They also jacked him up because, well, that's what police are accused of doing from time to time.
"Suge gets out and starts yelling, "My man Pac is shot, Pac is shot!" One of the officers goes around and aims his gun at the passenger side. Then, all of a sudden, while I'm sitting there, a cop runs up to me, cocks his gun and tells me to put my hands on the steering wheel. Another pulled me out of the car and laid me on the ground. I said, "What's going on?" But they wouldn't tell me. One guy had a knee on my back."
Although Tupac was transported from the site of the crime, the aftermath didn't get any less hectic. Investigators actually confiscated Jefferson's camera as evidence, jeopardizing the photo's very existence from seeing the light of day.
"The chaos was still going on when the ambulance pulled up. I saw them putting 2Pac on the gurney, then they put him in the ambulance and took off. One of the officers came back, stood me up, took the handcuffs off me, and said, "You're free to go," he remembered, only for the same officers to take him back to the station hours later, admitting they "fucked up" for releasing him in the first place.
"We fucked up, we need you back at the scene, the detectives are there and we should not have let you leave the scene."
At first I was asking why, if they had all of my information, but then I asked, "How did you find me?" They knew where I was staying but there were hundreds and hundreds of people there. "How did you find me?"
"We're police officers," they told him.
A few days later, Pac succumbed to his injuries and Jefferson was left with the potential of being somewhat of a celebrity, all because he had the last living relic of the man whose life the country was mourning over. He had the picture verified by Tupac's fiancée Kidada Jones [Quincy Jones' daughter] and even turned down paid TV interviews, although seizing the opportunity was ideal for his bank account at the time.
To this day, the photo still isn't synonymous with his name.
"I now work in the movie industry with film directors and producers, and no one really knows I took that picture," he continued. "I worked on a Nas video where they used the picture I took in the video, and I didn't tell the director, I just kept it to myself."
"Just seeing how people talk about it on the internet, how it's fake — it gets to me. I took the picture. I know it's real. This picture has taken on its own life because conspiracy theorists think Pac's not dead, he's in Cuba somewhere, just from that picture. It's interesting how you hear about people doing things with the TMZs and how people turn stories around, but now I'm a part of it, and I know it's real." source
---
THE BMW TUPAC SHAKUR WAS SHOT IN 25 YEARS AGO IS UP FOR SALE FOR NEARLY $2M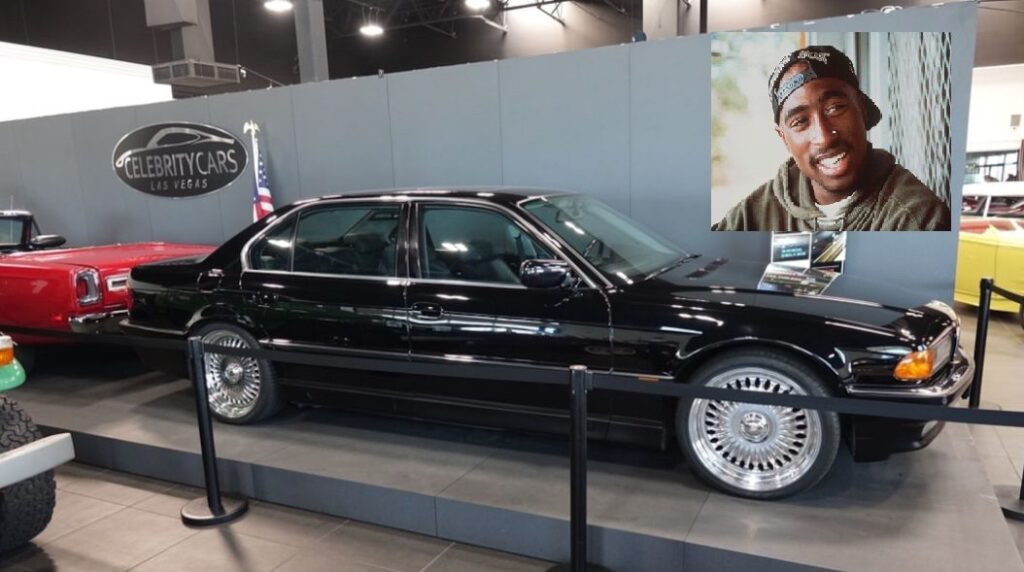 It has been 25 years since the iconic rapper Tupac Shakur was shot and killed and now the car that he was riding in that fateful night is up for sale.
The 1996 BMW 750iL is the same one Pac was riding in the night he was shot in Las Vegas along with Suge Knight who was driving the vehicle on Sept. 7, 1996. Tupac was struck in the chest, arm, and thigh by four .40 caliber rounds from a Glock. The Dear Mama rapper was rushed to the hospital but he died six days later from the gunshot wounds. He was 25 years old.
But the car is not in the same bullet-riddled state as the night of the murder. According to TMZ, And if you've got your eye on scoring this classic, the car will cost you a whopping $1.7 million.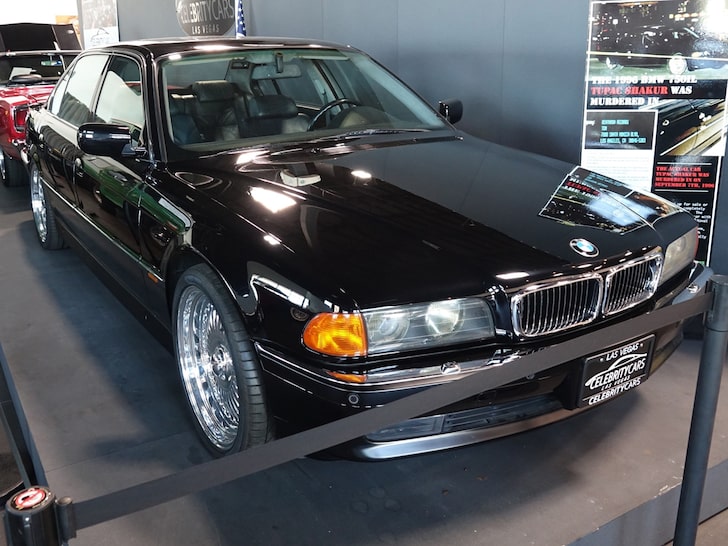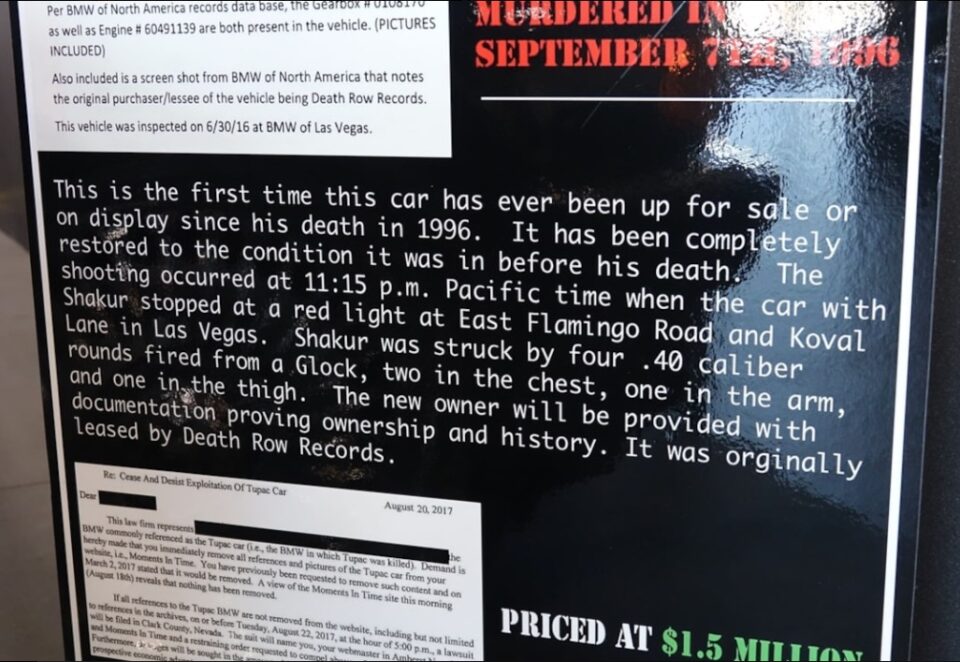 The car is for sale and on display at the Celebrity Cars Las Vegas showroom, which is not too far from where the fatal shooting took place.
The new owner of the car will be provided with documentation proving its history. This includes a certificate showing it was first purchased by Death Row Records, which was founded by Knight.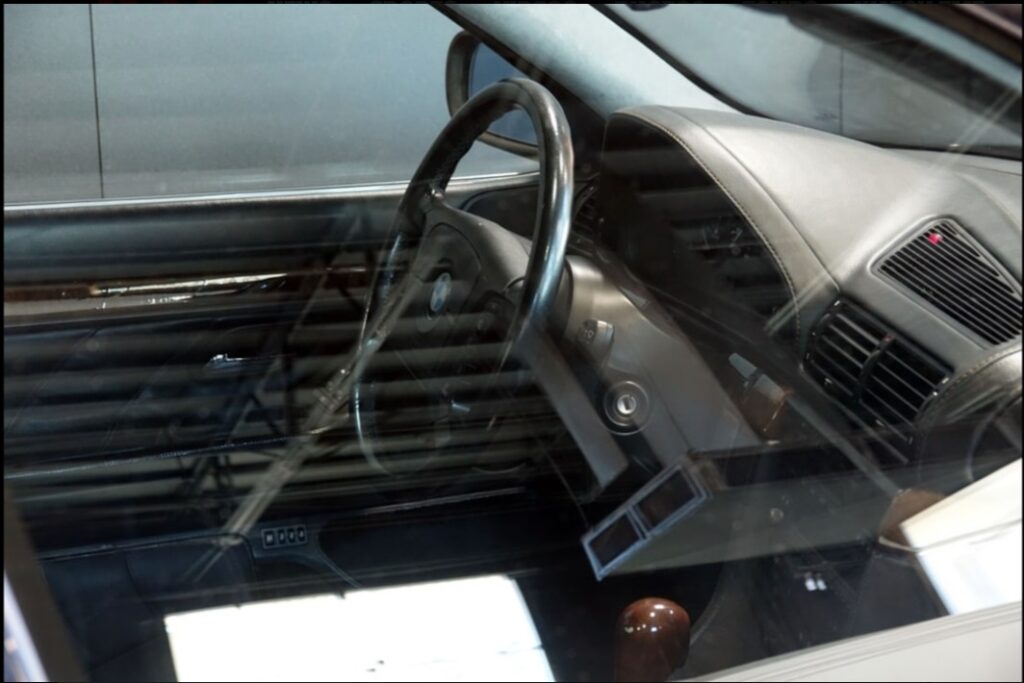 Tupac's Murder
The night of the murder, Tupac and Suge stopped at a traffic light following a Mike Tyson fight, when another vehicle pulled up alongside them and opened fire, hitting Tupac multiple times while only grazing Suge.
Tupac's murder has led to many conspiracy theories, with many pointing the finger at the Southside Crips, a gang from Compton, California.
The rapper was also in an ongoing feud with rapper Notorious B.I.G. To this day, Hit 'Em Up is considered the greatest "diss track" of all time, with repeated threats made toward Biggie and fellow East Coast rappers.Despite many leads and several investigations, Tupac's killer has never been found. source