'Close Encounters of the Third Kind' and 'A Christmas Story' star Melinda Dillon dies at 83
The actress was nominated for two Academy Awards for her roles in 'Close Encounters of the Third Kind' and 'Absence of Malice'
Melinda Dillon, the two-time Academy Award nominee who starred in "Close Encounters of the Third Kind" and "A Christmas Story," died on Jan. 9. She was 83.
The actress' obituary noted that "fond memories and expressions of sympathy" for the Dillon family could be shared on the website for the Neptune Society's Long Beach location.
A representative for the Dillon family did not immediately respond to our request for comment.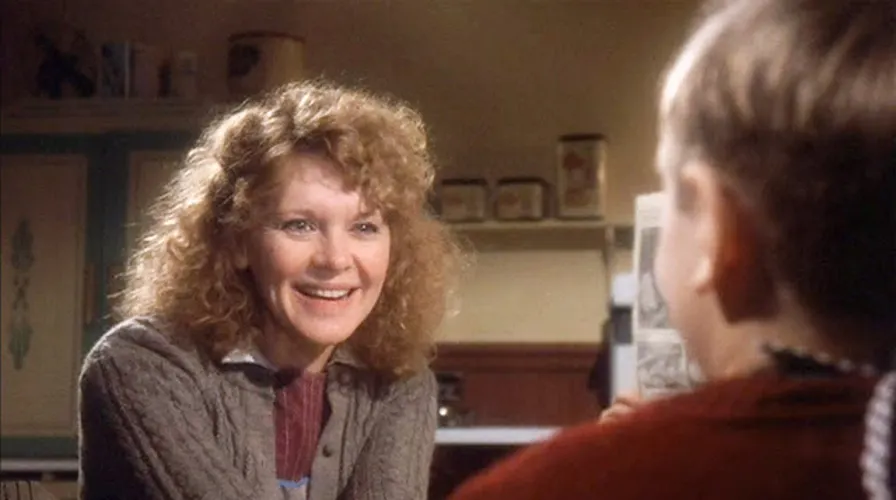 Dillon earned a best supporting actress Oscar nomination for her role in Steven Spielberg's classic 1977 science fiction film "Close Encounters of the Third Kind." She played Jillian Guiler, a single mother who desperately searched for her son after he was abducted by aliens.
"Melinda was generous of spirit and lent such kindness to the character she played in 'Close Encounters of the Third Kind'… We will all miss her," Spielberg said in a statement to Variety.
The Arkansas native also received a best supporting actress Oscar nomination for playing Teresa Perrone in Sydney Pollack's 1981 neo-noir thriller "Absence of Malice." Her character Teresa Perrone, a lifelong friend of lead Michael Gallagher (Paul Newman), becomes distraught after her abortion is revealed in a newspaper.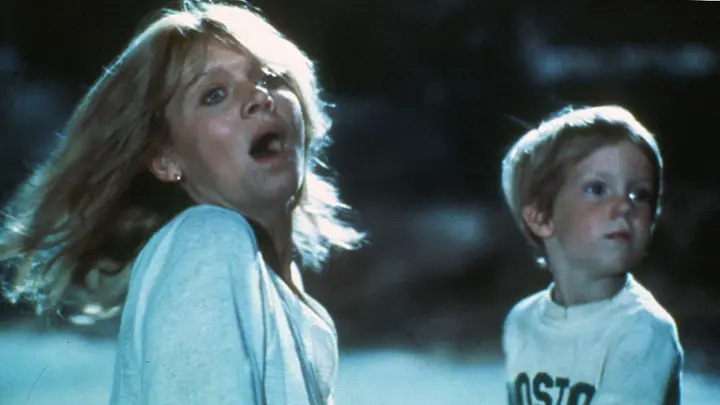 Dillon was nominated for the New Star of the Year award at the Golden Globes after making her acting debut in Hal Asby's 1976 film "Bound for Glory."
In one of her most well-known roles, Dillon played Ralphie's mother Mrs. Parker in the beloved 1983 classic holiday movie, "A Christmas Story."
When it debuted in 1983, the film only earned $20 million at the box office, and was neither a runaway hit or total flop. But repeat showings on cable over the past 40 years have turned "A Christmas Story" into a holiday staple, making seeing the cast, including Dillon, a holiday tradition.
Peter Billingsley, who played Ralphie in the film produced and starred in the 2022 sequel, "A Christmas Story Christmas" on HBO Max, spoke with Steve Doocy on "Fox & Friends" about the original's longevity, saying it's "like comfort food for us. We just relate and we love them. So, it's just nice."
Dillon also starred in "Slap Shot," "Harry and the Hendersons," "Captain America," "Nightbreaker," "The Prince of Tides" and "Magnolia,"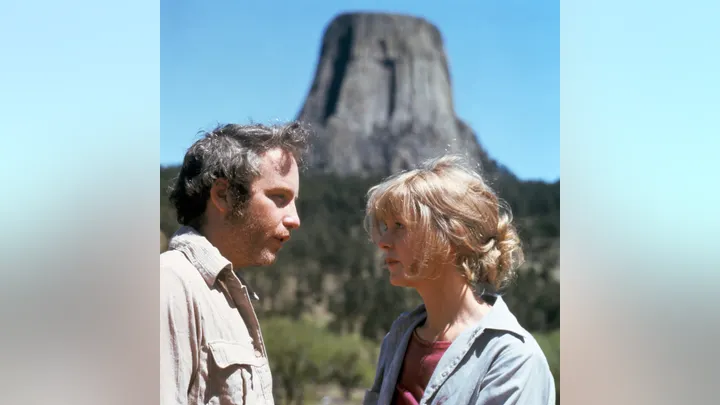 Her television credits include roles in "The Twilight Zone," "CHiPS," "Tracey Takes On…,""Judging Amy," "Law and Order: Special Victims Unit" and "Heartland."
Dillon started her career as an improvisational comedian and stage actress. She starred as Honey in the original 1962 Broadway production of Edward Albee's "Who's Afraid of Virginia Woolf," earning a Tony Award nomination for best performance by a featured Actress in a play.
After news of Dillon's passing broke, celebrities took to social media to pay tribute to the late actress.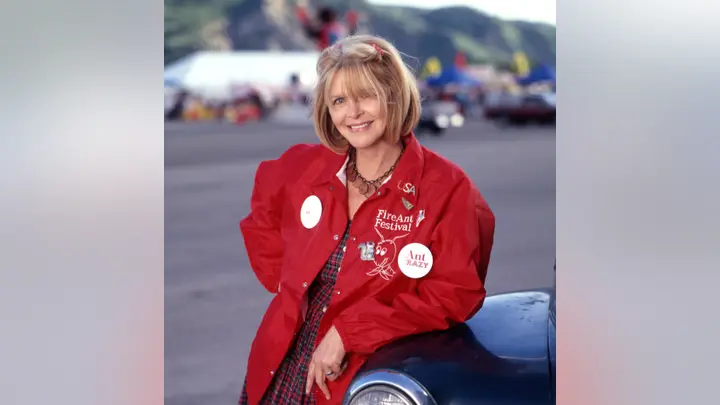 "Melinda Dillon was such a great actress, with a wonderful delicacy about her. She was a delight to direct in Prince of Tides. May she rest in peace," Barbra Streisand tweeted.
"So very, very sad to hear of the passing of Melinda Dillon," Lou Diamond Phillips wrote.
He continued, "She played my adopted mother in Sioux City, my second directorial effort. What a Light and a Blessing. So effortless in her work that it was easy to overlook how brilliant she was. I feel so lucky to have known her. RIP."
"Melinda Dillon's work had such a profound effect on me," Jon Cryer tweeted. "Every moment of her performance in Close Encounters was perfection. I'm so grateful she decided to give her artistry to the world."
By Ashley Hume , Elizabeth Stanton | Fox News
Melinda Dillon: Cause of Death Revealed for Hollywood Icon
Melinda Dillon cause of death is what is bothering the fans currently after her passing away news was announced by her family. The two-time Oscar nominee and Tony Award-winning incredible actress has been famous for her roles in A Christmas Story and Close Encounters of the Third Kind. Throughout her successful career and fame, fans didn't imagine Melinda Dillon's death would be news so early. Though the updates about Melinda Dillon cause of death and her demise days came after the incident took place, fans are joining to share their condolences and support for the family. Her works are still something that critics praise even after decades.
The contribution of Melinda to the Hollywood industry is far beyond her commercial success. Since she was a stage actor, she proved her talent through live performances. However, she has been away from the limelight for quite some time. Thus, the sudden news about Melinda Dillon cause of death has come as a surprise to all the industry people. So, here is everything to know about Melinda Dillon cause of death and how the icon has left an imprint on us forever!
What Was Melinda Dillon Cause Of Death?
Melinda Dillon cause of death was not provided in the obituary confirming the news of the icon's death. She passed away on 9th January at 83 in California, Los Angeles. The family members shared the information with Melinda's fans and well-wishers. As per her family member's conversation with Giant Freakin Robot, they said that the actress's ashes were spread across the mighty Pacific Ocean. Even though they didn't talk about Melinda Dillon cause of death, this was something that the actress wanted.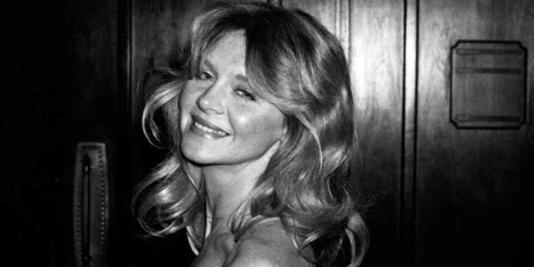 Furthermore, the obituary didn't share any details regarding her service, information that the fans were expecting. However, they asked to mark the beautiful life journey of Dillion through digital candle lighting. The family wants everyone who cared for Melinda to always remember her for her work and the legacy she built. She has been an idol for generations of women and continues to be so.
Friends and fans respect the family's choice of keeping Melinda Dillon cause of death private. So, they are choosing to share only the memories and fans of Melinda that are so dear to them. For whatever reason, Melinda Dillon passed away; it can't snatch away her life's achievements.
Who Was Melinda Dillon?
In Hope, Arkansas, Melinda Dillon was born on 13th October 1939. She relocated to Germany for four years before shifting to Chicago during her teenage days. She completed her graduation from the Art Institute of Chicago's Goodman School of Drama. Even back then, the young girl with so many dreams couldn't have imagined that her death would become such global news in the future. Her first-ever work was as a coat-check girl at an improv comedy club. It was on one fateful night that the performer Barbara Harris fell sick, and Dillon got the chance to perform on the stage.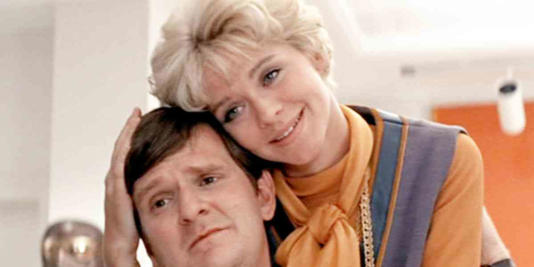 Melinda Dillon cause of death did put a lot of attention on her rise to success. The aspiring actress moved to New York to live her dreams. When she was 23, the actress had her Broadway debut in 1963, Who's Afraid of Virginia Woolf? This was a significant break, and she got a Tony nomination for her role of Honey. She instantly became such a renowned name that fans are trying to find answers to Melinda Dillon cause of death even days after her date.
The rising star's first film was The April Fools (1969). She got a Golden Globe nomination for the 1976 Bound for Glory in a short time. She was in multiple films and TV series such as The Muppet Movie, Magnolia, Captain America, Harry and the Hendersons, and more. She later retired in 2007 and took a complete permanent break from acting. That is why Melinda Dillon cause of death was a shock as it was unexpected.
Celebrities and anyone who admired Melinda are paying tribute to the actress on social media. Fans are still hoping to get some clarity on Melinda Dillon cause of death. But until the family decides to make the revelation, we must respect their decision. source