David Crosby, founding member of:
The Byrds and Crosby, Stills & Nash, dead at 81
David Crosby co-founded two rock groups that blazed their way through the 1960s
By Janelle Ash | Fox News source
David Crosby, a founding member of The Byrds and Crosby, Stills & Nash, has died. The singer/songwriter and guitarist was 81.
Crosby's representative confirmed the musician's passing to Fox News Digital. The rep also shared a statement from Crosby's bandmate, Stephen Stills.
"I read a quote in this morning's paper attributed to compose Gustav Mahler that stopped me for a moment: 'Death has, on placid cat's paws, entered the room.' I shoulda known something was up," Stills said.
"
David and I
 butted heads a lot over time, but they were mostly glancing blows, yet still left us numb skulls … I was happy to be at peace with him. He was without question a giant of a musician, and his harmonic sensibilities were nothing short of genius. The glue that held us together as our vocals soared, like Icarus, towards the sun. I am deeply saddened at his passing and shall miss him beyond measure."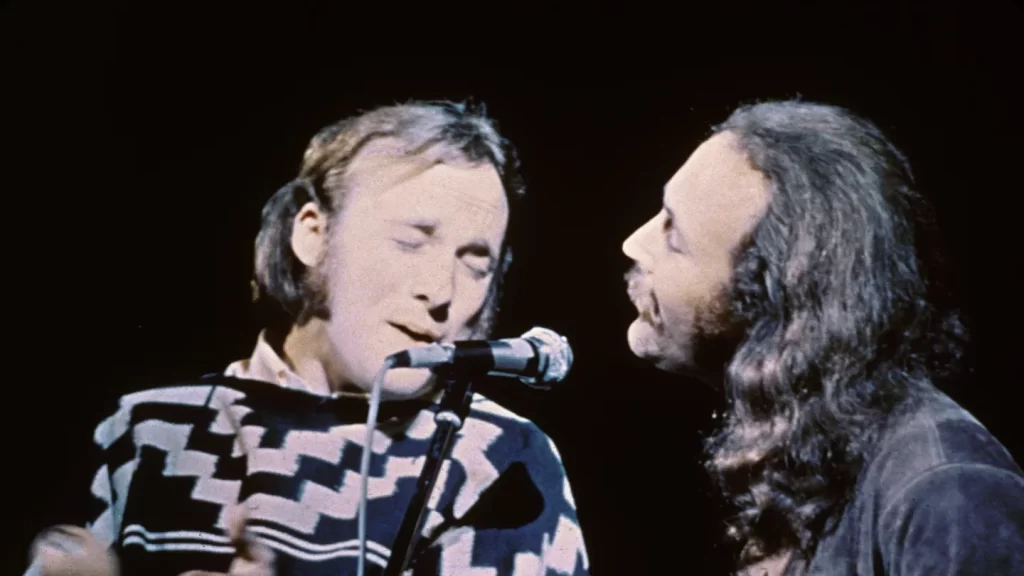 Melissa Etheridge, who had a baby with Crosby via sperm donation, took to social media Thursday to honor her fellow musician.
DAVID CROSBY OPENS UP ABOUT HOW HE GOT CLEAN FROM DRUGS WHILE IN PRISON
"I am grieving the loss of my friend and Bailey's biological father, David. He gave me the gift of family. I will forever be grateful to him, Django, and Jan. His music and legacy will inspire many generations to come. A true treasure," Etheridge wrote on Instagram, alongside an image of the pair.
Crosby's wife, Jan Dance, shared a statement with Variety on Thursday, confirming his death:
"It is with great sadness after a long illness, that our beloved David (Croz) Crosby has passed away. He was lovingly surrounded by his wife and soulmate Jan and son Django.
"Although he is no longer here with us, his humanity and kind soul will continue to guide and inspire us. His legacy will continue to live on through his legendary music. Peace, love and harmony to all who knew David and those he touched. We will miss him dearly. At this time, we respectfully and kindly ask for privacy as we grieve and try to deal with our profound loss. Thank you for the love and prayers."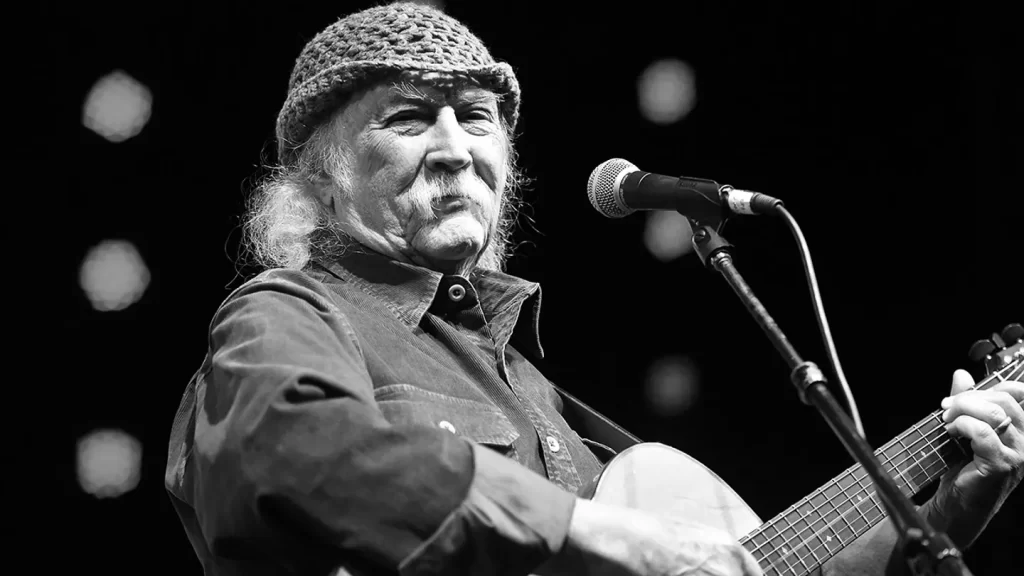 Crosby's bandmate, Graham Nash, also spoke out following Crosby's death.
"It is with profound sadness that I learned that my friend David Crosby has passed," Nash told Fox News Digital in a statement. "I know people tend to focus on how volatile our relationship has been at times, but what has always mattered to David and me more than anything was the pure joy of the music we created together, the sound we discovered with one another and the deep friendship we shared over all these many long years.
"David was fearless in life and in music. He leaves behind a tremendous void as far as sheer personality and talent in this world. He spoke his mind, his heart and his passion through his beautiful music and leaves an incredible legacy. These are the things that matter most. My heart is truly with his wife, Jan, his son, Django, and all of the people he has touched in this world."
Crosby was first inducted to the Rock & Roll Hall of Fame in 1991 as a member of The Byrds. He was inducted a second time in 1997 as a member of Crosby, Stills & Nash.
In the late '60s, Crosby co-founded the rock super group Crosby, Stills & Nash. The group initially consisted of Crosby, Stephen Stills and Graham Nash.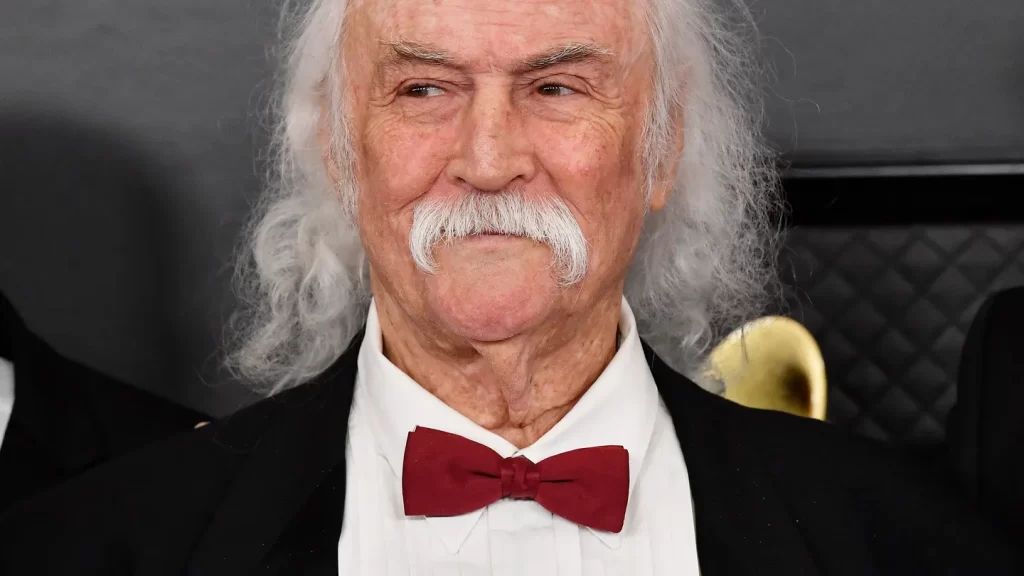 The band later added Neil Young, and they became known as Crosby, Stills, Nash & Young.
While he only wrote a handful of widely known songs, the witty and ever opinionated Crosby was on the front lines of the cultural revolution of the '60s and '70s, whether triumphing with Stills, Nash and Young on stage at Woodstock, testifying on behalf of a hirsute generation in his anthem "Almost Cut My Hair" or mourning the assassination of Robert Kennedy in "Long Time Gone."
Crosby underwent a liver transplant in 1994 after decades of drug use and survived diabetes, hepatitis C and heart surgery in his 70s. In 1987, Crosby married Jan Dance.
Crosby is survived by his five children. A son, whom he shared via sperm donation with Etheridge, Beckett Cypher, died after an opioid addiction in 2020 at the age of 21.
The Associated Press contributed to this report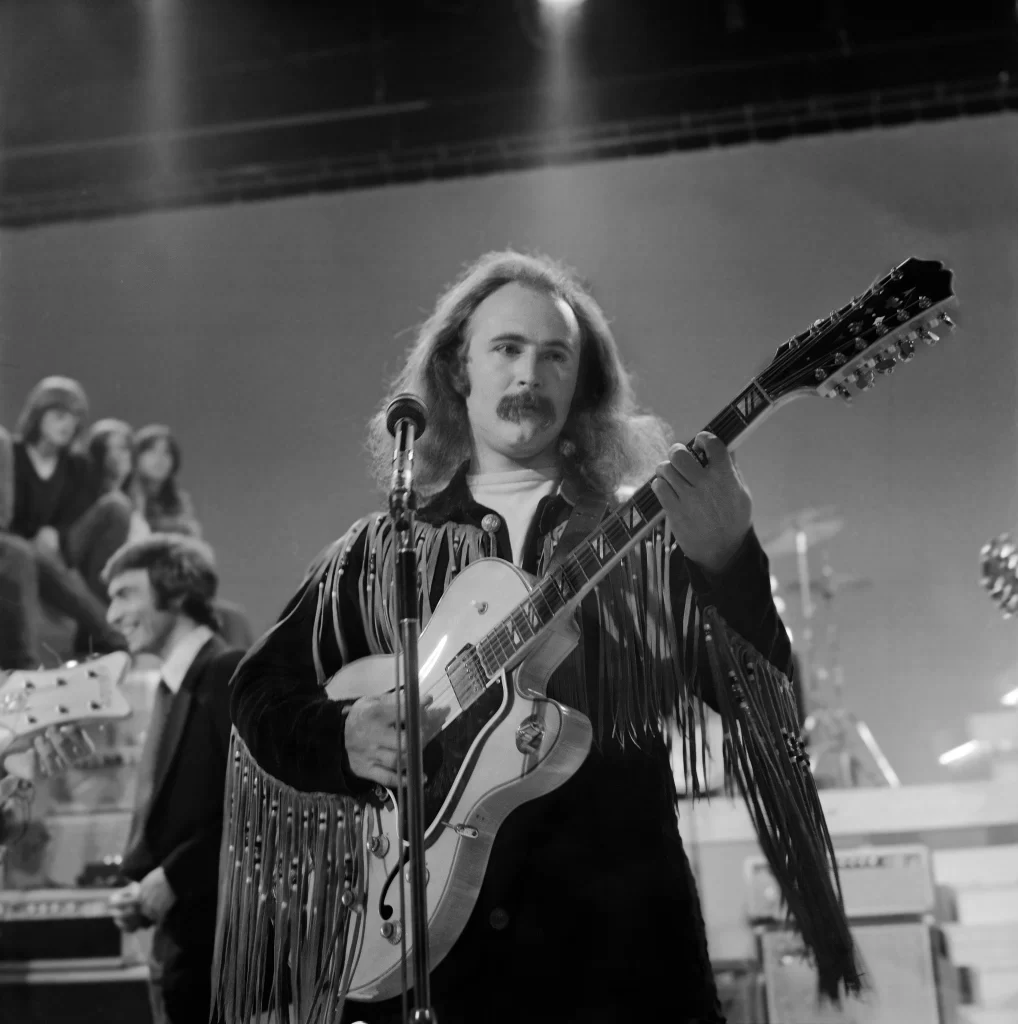 ---
David Crosby, Iconoclastic Rocker, Dead at 81
Croz was inducted into the Rock & Roll Hall of Fame as a member of both the Byrds and Crosby, Stills, and Nash
Crosby recorded his solo debut, If I Could Only Remember My Name, in 1971, backed by Nash, members of the Grateful Dead and Jefferson Airplane, and Joni Mitchell (who he was romantically involved with for a time, and who famously compared Crosby's walrus-mustache look to Yosemite Sam). Though critically savaged at the time, the languid, meditative album later gained a cult following, with its influence heard in the contemporary neo-folk of Fleet Foxes and Grizzly Bear. In 1977, Crosby, Stills, and Nash regrouped for the quadruple-platinum CSN. In 1979, they performed at the anti-nuclear benefit concerts sponsored by Musicians United for Safe Energy.
Daylight Again was another success, in 1982, producing the hits "Wasted on the Way" and "Southern Cross." During these years, Crosby was a frequent voice on records by Grace Slick and Paul Kantner of Jefferson Starship, Hot Tuna, and Phil Collins (including the hit "Another Day in Paradise").
By the early Eighties, though, his drug abuse was having a ruinous impact. In 1985, he was sentenced to prison for nine months after leaving the drug rehabilitation program he was allowed to enter instead of serving a five-year prison sentence for possessing cocaine and carrying a gun. He appeared with Stills, Nash, and Young at Live Aid while out on appeal bond. Crosby emerged from prison in 1986 newly clean, and married his longtime girlfriend, Jan Dance, in 1987.
He received a liver transplant in 1994, and recorded another album with CSN, the commercially unsuccessful After the Storm. During the Nineties, Crosby gained more attention for a unique act of celebrity generosity when he became the sperm donor for Melissa Etheridge and Julie Cypher. "I am grieving the loss of my friend and Bailey's biological father, David," Etheridge wrote on Thursday. "He gave me the gift of family. I will forever be grateful to him, Django, and Jan. His music and legacy will inspire many generations to come. A true treasure."
In 1995, he reunited with his son Raymond, who he'd given up for adoption in the Sixties, and they recorded three albums together as CPR. (Crosby's survivors include three other children, two daughters [Erika and Donovan] and son Django, the only child of his marriage with Dance.)
Crosby maintained a sense of humor about his troubled past. When he angered the recovery community by admitting he smoked pot, he joked, "Our big crime is that we eat ice cream, let's face the truth." He also embraced his rep as the archetypal "Wasted Sixties Guy," especially in his emerging acting career. He was a hippie in 1991's Backdraft, a bartender in 1992's Thunderheart, and an AA sponsor in an episode of The John Larroquette Show. (He also occasionally appeared as himself on The Simpsons.) Though much more toned down by the 2000s, Crosby remained unapologetic in his pro-gun views. In 2004, he pleaded guilty to criminal possession of a weapon when police found a gun and a small quantity of marijuana in his hotel room the night after a concert in New York. He served no jail time.
Crosby, Stills, and Nash toured heavily after re-forming as the original trio in 1977. (Neil Young joined them on lucrative reunion tours in 1974, 2000, 2002, and 2006.) But they disbanded in 2015 after longtime friends Crosby and Nash suffered a bitter falling out. "I'm completely done with David Crosby," Nash told The Washington Times in 2016. "I will never talk with David Crosby again." He never explained the discord in any significant detail. "That's between David and I," Nash said. "I won't tell anyone about that. But I will say that the damage between us is irreparable."
The end of CSN gave Crosby the opportunity to focus on his solo career. This new period began with 2014's Croz, featuring Raymond among the guest musicians, and a cover photo taken by Django. "Most guys my age would have done a covers record or duets on old material," he told Rolling Stone at the time. "This won't be a huge hit. It'll probably sell 19 copies. I don't think kids are gonna dig it, but I'm not making it for them. I'm making it for me. I have this stuff that I need to get off my chest."He followed it up with four more solo albums between 2016 and 2021. "I'm fuckin' lucky," he told Rolling Stone in 2021. "I don't know if I have two weeks left of life or 10 years, but it doesn't matter. What matters is what you do with the time. If you sit there on your butt and worry about dying, then you fucking wasted it. I haven't been wasting it. I'm having a really good time, and feeling wonderfully about it. Sooner or later, something is going to break. Right now, my life is pretty great."
---