Gabby Petito update: Newly released high-res photo shows injuries from Utah domestic call
Gabby Petito took picture of herself on phone after caller told police he saw Brian Laundrie hitting her
Attorneys for Gabby Petito's family have released a previously unseen photo of blood on her face taken during a Utah domestic violence stop just weeks before her suspected murder at the hands of ex-fiance Brian Laundrie.
The law firm Parker & McConkie first described the existence of the photo in a November 2022 wrongful death lawsuit against the Moab City Police Department, which encountered the travel-blogging couple on Aug. 12, 2021, after a witness reported seeing Laundrie hitting Petito and trying to take her phone and drive off without her outside the Moonflower Co-op, an organic grocer off the city's main drag.
The photo was taken by Petito herself shortly before the stop, and it was recovered from her phone, according to the law firm.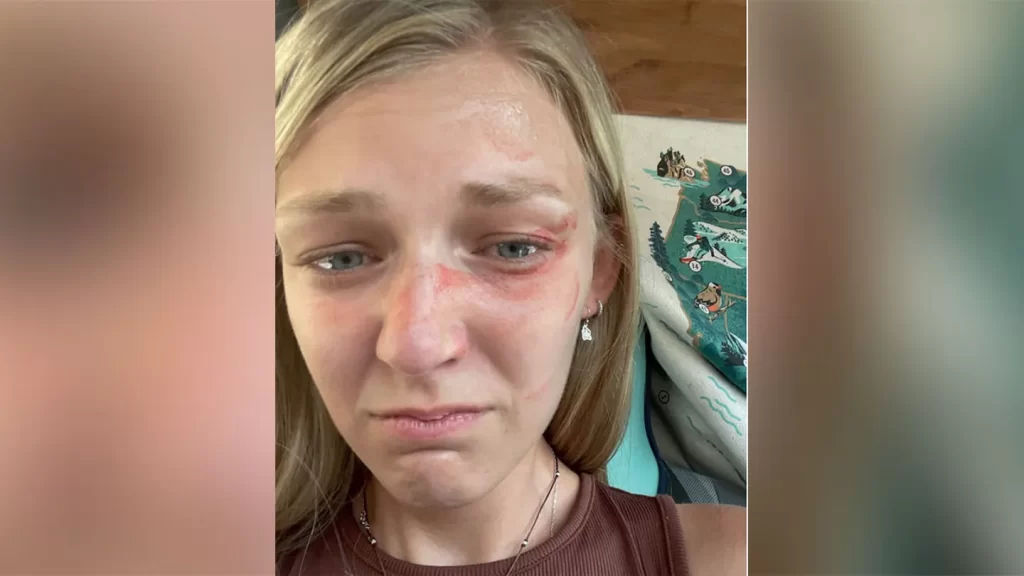 "According to available data, the image was taken at 4:37 p.m., at or before the approximate time of the initial 911 call," the family's attorneys said in a statement Tuesday.
As Fox News Digital was first to report, a witness called in an alleged domestic violence incident around 4:30 p.m. on the day of the incident.
Police bodycam footage shows Moab police arriving to a stop in the entranceway to Arches National Park about 15 minutes later.
Authorities interviewed the couple for nearly an hour.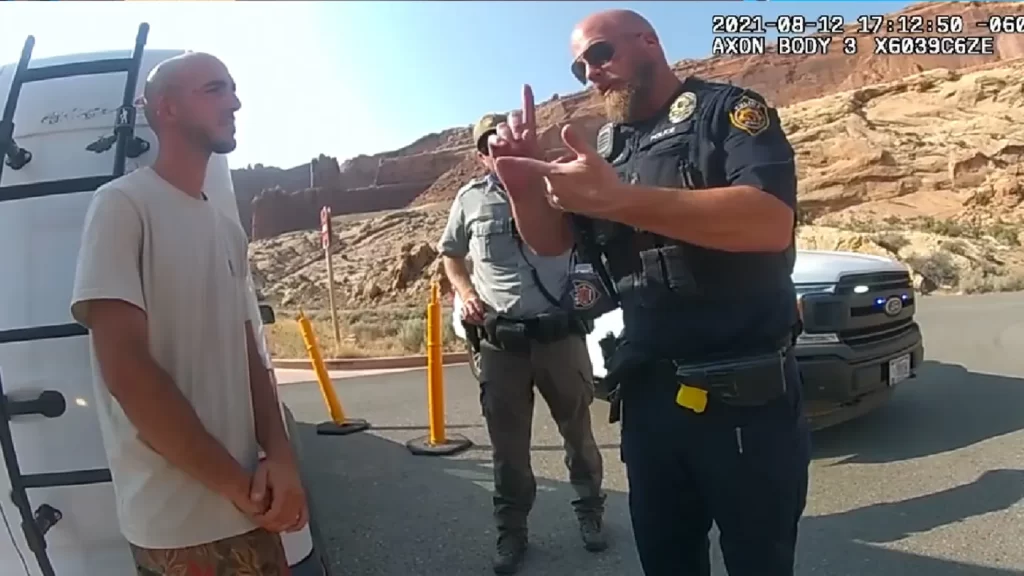 The civil complaint states that "Gabby took a photograph of her injury, which shows blood across her nose and left eye."
She allegedly showed the injury to Moab Police Officer Eric Pratt, who the family's attorneys say ignored her "and did nothing more to investigate or document the injury."
A Moab spokeswoman said Tuesday that the city does not comment on matters of litigation.
WATCH: Gabby Petito in bodycam footage claims fiance hit her