Idaho
Murders

Timeline: What We Know About the

Slayings of Four Students
Police arrested the suspect, Bryan Kohberger, more than 2,500 miles away in eastern Pennsylvania
MOSCOW, Idaho — Nearly seven weeks after four University of Idaho students were brutally murdered, police arrested a suspect more than 2,500 miles away in eastern Pennsylvania.
Bryan Christopher Kohberger, 28, a PhD student at Washington State University in Pullman, Washington, was arrested on December 30 and charged with four counts of first-degree murder and felony burglary for the Nov. 13 stabbing deaths of Ethan Chapin, 20; Madison Mogen, 21; Xana Kernodle, 20; and Kaylee Goncalves, 21.
Mogen, Kernodle and Goncalves lived with two other students in a six-bedroom home off campus at 1122 King Road near fraternity row. Chapin, who was dating Kernodle, was staying the night.
This is what is known about what happened before and after the killings and the progress of the investigation.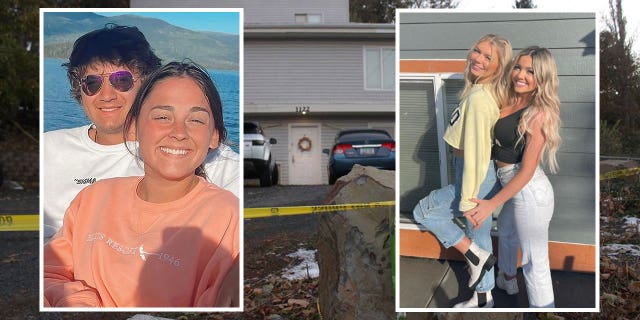 Saturday, Nov. 12 – Goncalves' final Instagram post
At 8:57 p.m., Goncalves posted a series of cheerful pictures on Instagram with the caption, "One lucky girl to be surrounded by these pple everyday."
In one of the photos, Mogen sits on Goncalves' shoulders, as Chapin and Kernodle stand next to them smiling.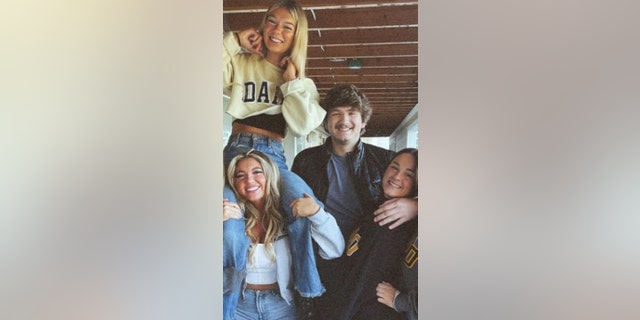 That night, Mogen and Goncalves hung out at Corner Club, a downtown bar at 202 N. Main St., while Chapin and Kernodle went to a party together at the Sigma Chi house at 735 Nez Perce Drive on campus, according to police.
Sunday, Nov. 13 – Two victims spotted at Grub truck
Mogen and Goncalves were captured on a Twitch livestream at 1:41 a.m. at the Grub truck in downtown Moscow, where they ordered carbonara and chatted with people nearby.
A man wearing a hoodie standing near them became the subject of intense online speculation, but police later said he is not a suspect.

A sorority driving service got them home at about 1:56 a.m., according to police and family.
Chapin and Kernodle returned home from Sigma Chi at about 1:45 a.m. The two female roommates who survived the attack returned home from their night out at 1 a.m. and didn't wake up until late the next morning.
Alivea Goncalves told Inside Edition that her sister, Kaylee, called her ex-boyfriend, Jack DuCoeur, seven times between 2:26 a.m. and 2:44 a.m. Police have cleared him as a suspect.
The murders
The four victims were stabbed to death with a fixed-blade knife between 3 a.m. and 4 a.m. on the second and third floors of the home, according to police. The murder weapon has not been recovered.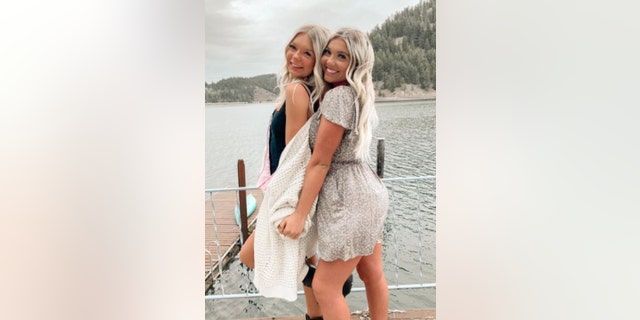 The surviving roommates summoned friends to the house because they believed one of the second-floor victims had passed out.
A call to 911 was placed from one of the surviving roommates' phones at 11:58 a.m. from inside the residence, reporting an unconscious person. Police said multiple people spoke to the dispatcher.
At 2 p.m. Sunday, the university notified students of the homicides and told them to "shelter in place."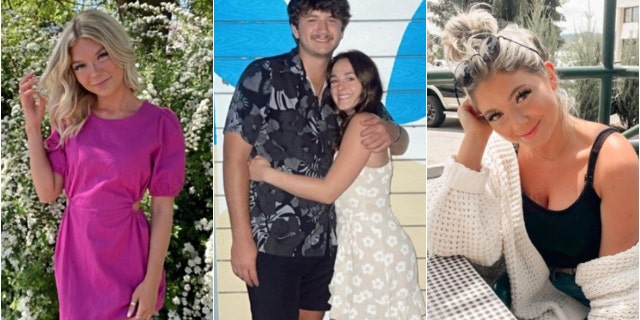 However, the order was lifted an hour later.
Monday, Nov. 14 – Conflicting accounts
Moscow Mayor Art Bettge told a news outlet that the slayings were a "crime of passion" before backtracking in a statement to Fox News Digital, saying that this was one of several potential motives being probed by investigators.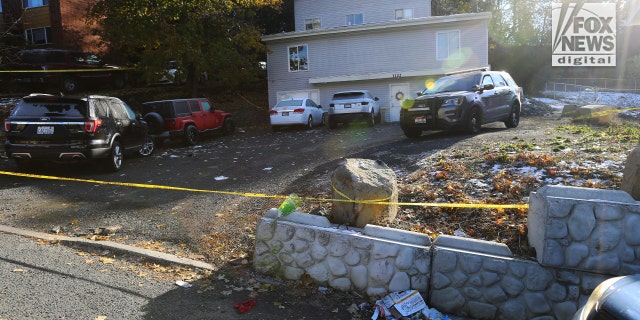 Police said they did not believe there was an ongoing risk to the community based on information gathered during the preliminary investigation.
Tuesday, Nov. 15 – Backlash from the community
In another statement, police told the public this was an "isolated, targeted attack, and there is no imminent threat to the community at large."
Moscow residents, students and victims' families complained about the limited and contradictory information being released by public officials.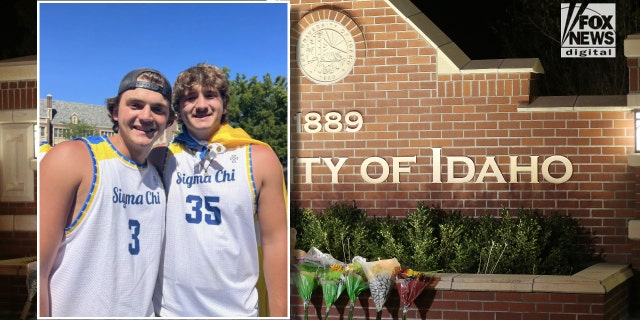 Wednesday, Nov. 16 – New details emerge
At a press conference, Moscow Police Chief James Fry revealed to reporters for the first time that there were two female roommates at the home during the horrific attack, and they were unharmed.
Fry did not identify the 911 caller or offer an explanation for the call coming in more than eight hours after the slayings. There were no signs of forced entry, he added.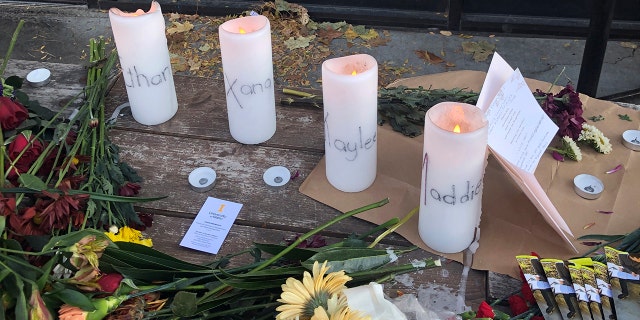 He walked back earlier assertions that the crime posed no ongoing danger to the community.
"We do not have a suspect at this time and that individual is still out there," Fry said. "We cannot say there is no threat to the community, and as we have stated, please stay vigilant."
He added that the FBI and the Idaho State Police are assisting in the investigation.
Thursday, Nov. 17 – Coroner releases autopsy findings
The students' cause and manner of death were officially ruled homicide by stabbings in a press release issued by Latah County Coroner Cathy Mabbutt.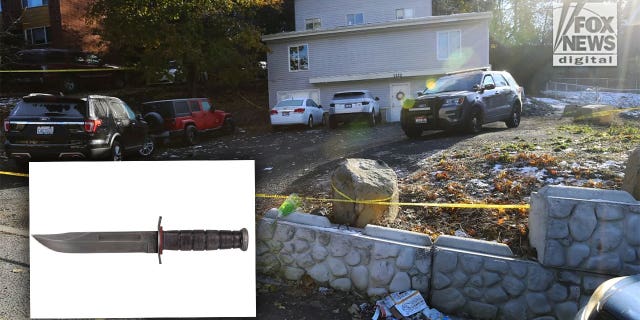 She said the victims were likely ambushed in their sleep with a large knife and each had multiple stab wounds.
Some of the victims had defensive wounds, suggesting they awoke during the attack. There were no signs of sexual assault.
Friday, Nov. 18 – Police share aerial map
Police released an aerial map plotting the final movements of the four victims from the evening of Nov. 12 to the time of their murders. Police also asked the public to submit tips and surveillance footage.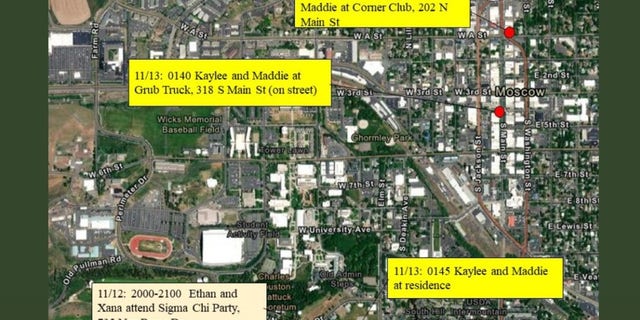 Monday, Nov. 21 – Police dismiss potential connection between skinned dog and murders
An Australian shepherd found skinned and filleted three weeks before the killings isn't related to the homicides, police said.
Detectives also revealed for the first time that Goncalves' dog, Murphy, was inside the home when the students were killed.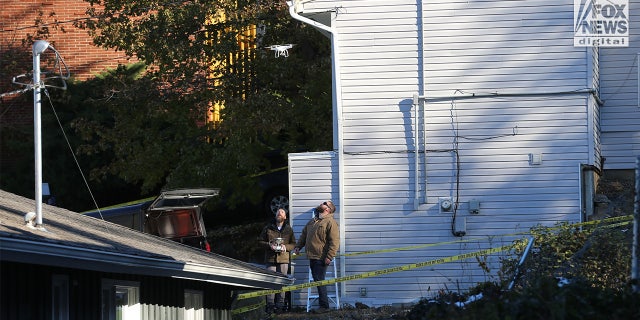 Tuesday, Nov. 22 – Did Kaylee Goncalves have a stalker?
Police said in a press release that they "pursued hundreds of pieces of information related to this topic and have not been able to identify or verify the identity of a stalker."
Detectives later said they looked into an incident in which a man had followed Goncalves around in a store in mid-October but called it an "isolated incident."

Friday, Nov. 25 – Nearby stabbings unrelated to Moscow quadruple homicide
A 1999 double stabbing in nearby Pullman, Washington, and a 2021 double stabbing in Salem, Oregon, do not appear to be connected to the King Road murders, police said.
Idaho Gov. Brad Little also announced that $1 million in state emergency funds would go toward the ongoing investigation.
Tuesday, Nov. 29 – Vehicles towed from crime scene
Five vehicles were towed from the King Road home to a city lot to be stored. They were previously searched and are "still part of the crime scene," police said.
Wednesday, Nov. 30 – People cleared as suspects
Hundreds gathered for a vigil at the University of Idaho, and the families of three of the four victims addressed the community in heart-wrenching statements.
Steve Goncalves, Kaylee's father, revealed for the first time that she and Mogen were sleeping in the same bed when they were stabbed to death.
Meanwhile, the lack of a coherent message from public officials sowed further confusion. Latah County prosecutor Bill Thompson said one of the victims was "undoubtedly targeted" in an interview.
Hours later, the Moscow Police Department called Thompson's comment a miscommunication and said they had not officially deemed the murders a "targeted" crime, appearing to walk back their earlier assertions.
The next day, police clarified that they continue to believe the attack was "targeted."
Police also released a list of people they do not believe are involved in the crime: the two surviving roommates; the man in the Grub truck surveillance footage; the driver who took Mogen and Goncalves home; Goncalves' ex-boyfriend; any individual at the King Road home when the 911 call was made; and the sixth student on the lease who had moved out months earlier.
Monday, Dec. 5 – Victim's father concerned about police missteps
Steve Goncalves told Fox News Digital that the family was frustrated over the police's lack of transparency and the progress of the investigation.
"There seems to be confusion everywhere you look," he said of the probe. "It's just absurd the kind of stuff that's going on right now."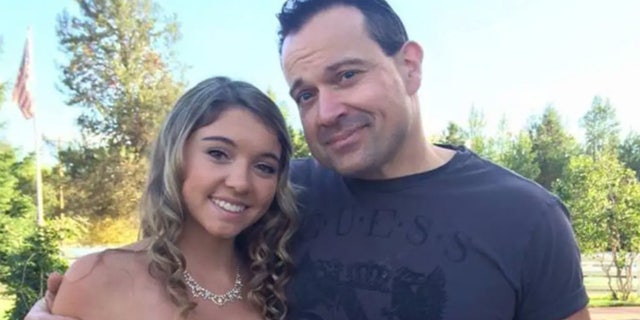 Goncalves expressed dismay over how quickly police had cleared many people as suspects and dismissed potential connection to other crimes.
"They've messed up a million times," he said of investigators.
Wednesday, Dec. 7 – Police ask for information about vehicle seen near crime scene
Police asked the public for help tracking down a white 2011 to 2013 Hyundai Elantra spotted near the crime scene around the time of the murders.
"Investigators believe the occupant(s) of this vehicle may have critical information to share regarding this case," police said in a statement.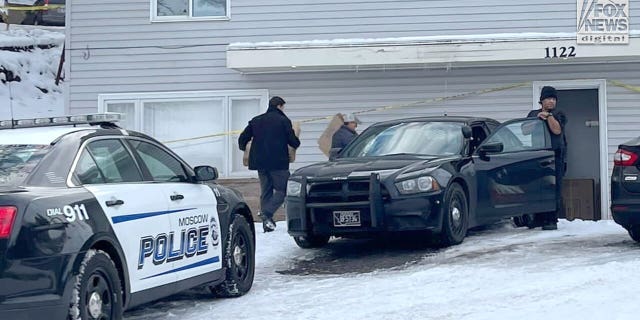 Monday, Dec. 12 — Steve Goncalves describes daughter's injuries, calls police 'cowards'
In an exclusive interview with Fox News Digital, Steve Goncalves said the victims had "big open gouges" and called police "cowards" for not sharing more with the public.
Goncalves said his daughter's injuries "definitely did not match" Mogen's wounds.
"They may have individually died from the exact same thing, being stabbed, but there are more details," he added. "They're not even close to matching."
On Dec. 12, the Goncalves family, along with their newly hired attorney, Shanon Gray, met with police and other officials in Moscow to share their concerns over missteps in the investigation.
Tuesday, Dec. 13 – Cops pull hours of footage from gas station
Detectives collected eight hours of surveillance video from a gas station in Moscow where a clerk saw a white sedan pass by at 3:45 a.m. on the morning of the murders.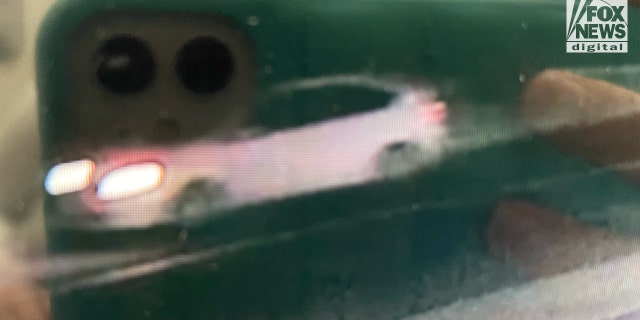 The clerk told Fox News Digital that she had been reviewing the tapes a little bit at a time over the past few days, looking for clues in her downtime.
Police haven't commented on whether the white car is the same Hyundai Elantra they are seeking.
Sunday, Dec. 18 — New video shows two victims with man before murders
A Facebook group dedicated to the Idaho murders exclusively shared haunting surveillance footage with Fox News Digital that showed Goncalves and Mogen hours before they were killed.
The best friends are walking in downtown Moscow with a man who looks like the same student in a hoodie seen in a video moments later standing near them when they ordered pasta from a Grub truck.
The women are discussing someone named Adam, who the Goncalves' family lawyer said is a bartender.
Tuesday, Dec. 27 – Leaked image shows victims inside local bar
A newly leaked image shows Goncalves and Mogen hanging out at the Corner Club bar in downtown Moscow before returning home in the early hours of Nov. 13.
It appears to have been taken by a security camera inside the bar. If the timestamp is accurate, it would have been taken at 1:32 a.m.
Friday, Dec. 30 – Suspect arrested
Washington State University Ph.D. student Bryan Christopher Kohberger was arrested in eastern Pennsylvania on an Idaho warrant, charging him with four counts of first-degree murder and felony burglary.
Kohberger, 28, was studying at the college's department of criminal justice and criminology in Pullman, Washington — about 8 miles from the King Road home where the victims were knifed to death.
The FBI and local police arrested Kohberger at what appears to be his parents' home in a gated community in Albrightsville, Pennsylvania, according to a police report.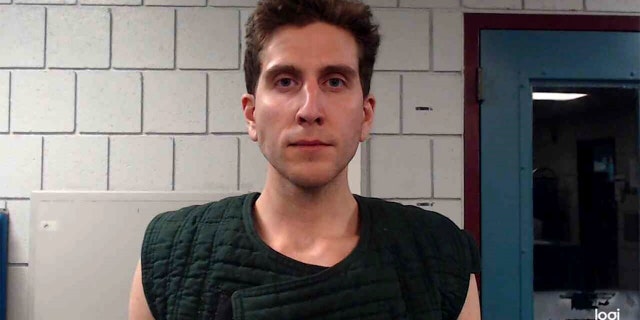 A search warrant was executed Friday on Kohberger's Pullman apartment.
At a press conference announcing the break in the case, police said they had recovered a Hyundai Elantra but did not confirm whether it belonged to Kohberger.
Latah County Prosecutor Bill Thompson said the court documents outlining the details of the crime would remain sealed until Kohberger is extradited to Idaho.
Police also said that plans to clean the King Road home and release the property back to the owner had been halted by a "legal request from the court."
Tuesday, Jan. 3 – Kohberger waives extradition
Idaho murder suspect Bryan Kohberger waived extradition Tuesday in a Pennsylvania courtroom so he could be brought to Moscow to face murder charges for the deaths of four college students.
Kohberger, 28, entered the Monroe County courtroom in a red jail-issue jumpsuit and looked directly at his parents and sisters who were seated together in the front row of the gallery.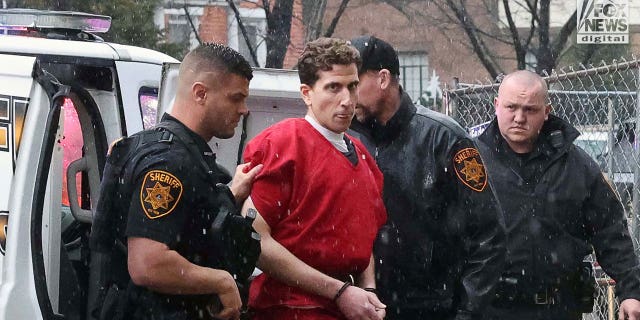 Judge Margherita Worthington took her seat at the bench and Kohberger and his attorney Jason LaBar stood up. She asked Kohberger if he waived his right to challenge his arrest on four counts of first-degree murder.
"Yes, I do," he replied, soberly.
Wednesday, Jan. 4 – Kohberger lands in Washingtion
Kohberger left Wilkes-Barre Scranton International Airport at around 7 a.m. PT Wednesday in a Pennsylvania State Police Pilatus PC-12 single-engine turbo-prop plane, flight records show.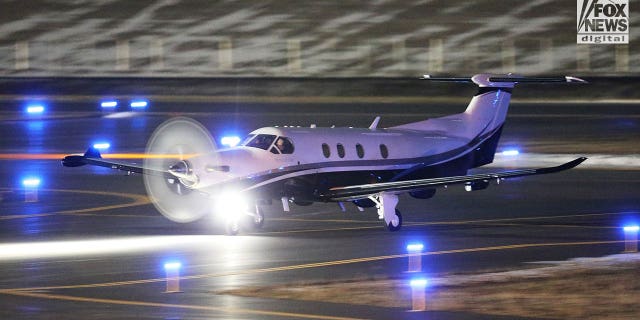 After making two stops, the plane touched down at the Pullman-Moscow Regional Airport 12 hours later, and Kohberger was transported to the Latah County Jail in Moscow, Idaho.
He's scheduled to face a judge Thursday on four counts of first-degree murder and one count of felony burglary.
Authorities are asking anyone with information about the murders to contact 208-883-7180 or tipline@ci.moscow.id.us.
Fox News Digital's Haley Chi-Sing contributed to this report.
Idaho Murders Timeline: What We Know About the Slayings of Four Students Story Update 1/3/2023 with a Timeline located here
Idaho Murders: New Details Emerge from Exclusive Surveillance Video read here
Idaho Murders: FBI Denies Directing Indiana Police to Pull Over Bryan Kohberger read here