Idaho Murders: FBI Denies Directing Indiana Police to Pull Over Bryan Kohberger
A law enforcement task force asked Indiana police to make the traffic stops
By Dan Springer , Adam Sabes | Fox News
MOSCOW, Idaho – A Federal Bureau of Investigation surveillance team tracked Idaho quadruple murder suspect Bryan Kohberger and his father on a cross-country road trip from Washington State to Pennsylvania and members of a law enforcement coalition investigating the allged killer asked Indiana police to pull him over, according to a law enforcement source.
The source tells Fox News that members of the task force investigating the murders in Idaho – a group which includes the FBI — had Kohberger under surveillance as he and his father drove from Washington State to Pennsylvania. Members of that task force, the source noted, asked authorities in Indiana to pull the pair over to get a closer look at Bryan Kohberger's hands.
The FBI denies it had any involvement in requesting the Hyundai Elantra be pulled over, telling Fox News Digital in a statement that "the December 15th traffic stops conducted on the vehicle being driven by Bryan Kohberger in Indiana were not requested or directed by the FBI."
Bryan Kohberger is being charged in connection to the fatal Nov. 13 stabbings of University of Idaho students Kaylee Goncalves, Ethan Chapin, Xana Kernodle and Madison Mogen during the early morning hours in Moscow, Idaho.
During a traffic stop by the Hancock County Police Department, the Kohbergers discussed an incident near Washington State University where a SWAT team killed an armed man amid a standoff.
"Well, we're coming from WSU," Kohberger's father, Michael Kohberger says.
"What's WSU?" the deputy says.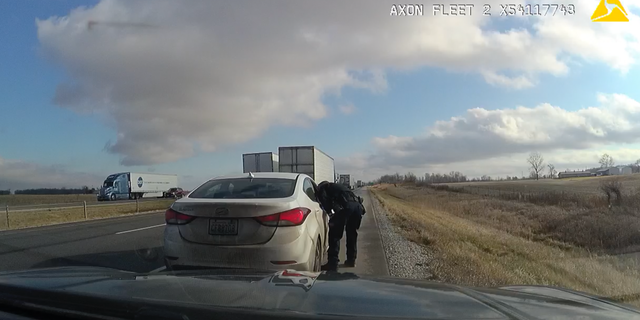 Both men replied at the same time, and the deputy had a hard time hearing them over the vehicles passing by.
"We're going to Pennsylvania," Kohberger's father responded.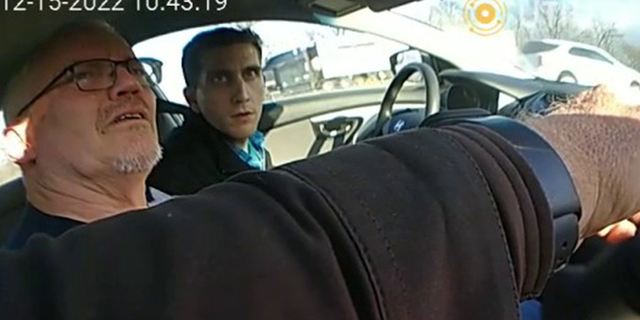 Kohberger signed an extradition document during a court hearing on Tuesday afternoon and waived his right to challenge the arrest on four counts of first-degree murder.
"Yes," Kohberger said when Judge Margherita Worthington asked if he wishes to "waive the rights that I have just explained to you and return to the state of Idaho?"
Kohberger, a teaching assistant and Ph.D. student at Washington State University's Department of Criminal Justice, was arrested on Dec. 30 by local police and agents from the Federal Bureau of Investigation at his parents' home in Albrightsville.
The suspect lives in student housing located in Pullman, Washington, around 10 minutes from where the crime happened.
Idaho Murders Timeline: What We Know About the Slayings of Four Students Story Update 1/3/2023 with a Timeline located here
Idaho Murders: New Details Emerge from Exclusive Surveillance Video read here
Idaho Murders: FBI Denies Directing Indiana Police to Pull Over Bryan Kohberger read here