Prince Harry's

Book Might Be '

The Final Nail in the Coffin

'
as the

Palace Braces Itself

for

Impact
The

Duke and Duchess of Sussex

interviews with ITV and '60 Minutes' with

Anderson Cooper



will air two days before Harry's memoir, 'Spare,' is released
By Stephanie Nolasco , Ashley Papa | Fox News
The Royal

Simp

–

Disgrace

to Men & Family Heritage Everywhere
The British royal family is bracing for impact as its "spare" gears up to unleash another series of tell-alls.
Prince Harry is speaking out again in two upcoming TV interviews to coincide with the release of his memoir, "Spare," hitting bookshelves on Jan. 10. Both U.K.'s ITV and CBS News' "60 Minutes" have shared portions of their sit-downs with the Duke of Sussex, which are both airing on Sunday. In them, the 38-year-old continues to air his grievances against the monarchy.
The father of two and his wife, Meghan Markle, announced in 2020 that they were stepping back as senior members of the British royal family. In 2021, they spoke about their decision to leave with Oprah Winfrey in an interview that was viewed by nearly 50 million people globally.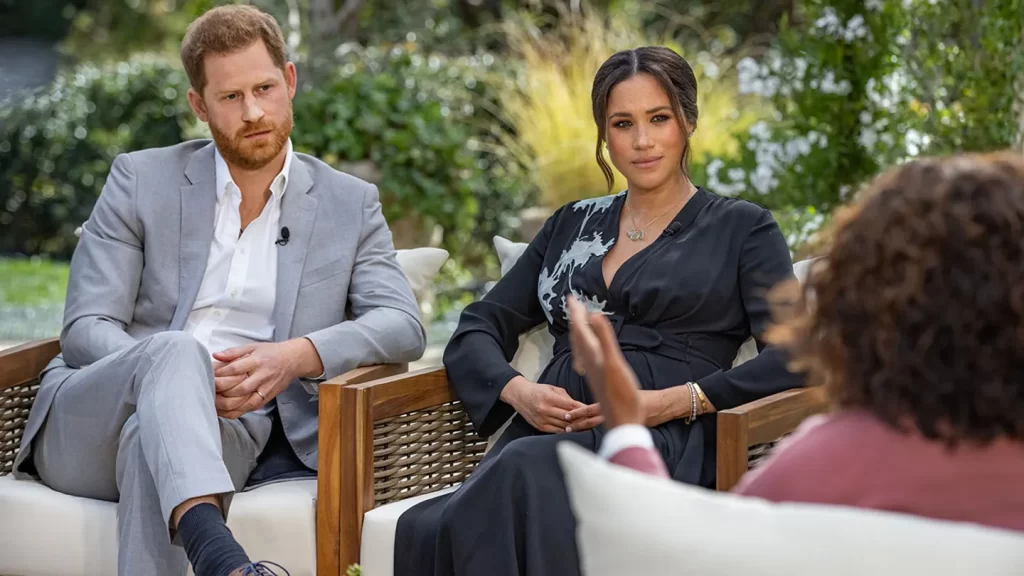 Last month, Netflix released "Harry & Meghan," a six-part series that also detailed the couple's experiences leading to their decision to make a new start in the U.S. The couple previously shared on their Archewell Productions website that their goal was "to produce programming that informs, elevates, and inspires."
Kinsey Schofield, a royal expert and host of the "To Di For Daily" podcast, told Fox News Digital that there is a good reason why Buckingham Palace has not released a statement defending itself.
"The royal family is bracing for negative headlines, but they have survived much worse," she explained. "They are confident that this is only temporary, and their team gets the sense that people are very much over this storyline. If the royal family responds, then it keeps Harry and Meghan's drama going… If they remain quiet and Harry and Meghan keep beating the same drum, people will grow increasingly tired of this very shallow storyline."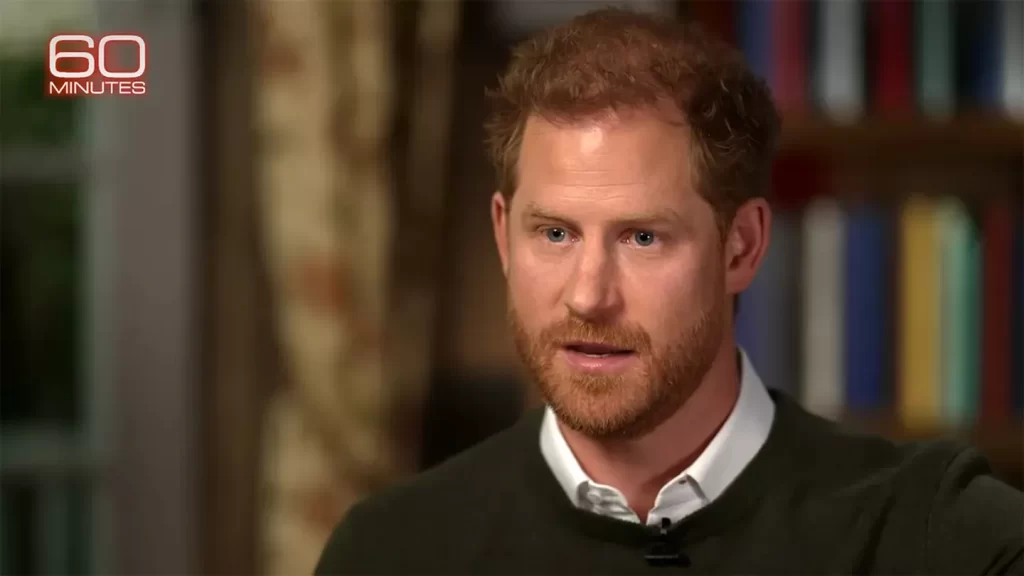 "Harry and Meghan are an inconvenience to the royal family, but they are not a dominant focus," she shared. "The more distance the family places between the Sussexes and themselves, Harry and Meghan's royal brand begins to fail. Then all we are left with is reality stars."
In the Netflix documentary, Harry was scathing about how the royal press team worked and spoke about how his relationship with his older brother Prince William, as well as the rest of the royal household, broke down. Markle described wanting to end her life as she struggled to cope with toxic U.K. press coverage.
Markle, 41, a former American actress who starred in the legal drama "Suits," became the Duchess of Sussex when she married the British prince in 2018. The couple now resides in Montecito, California with their son Archie, 3, and daughter Lilibet, 1.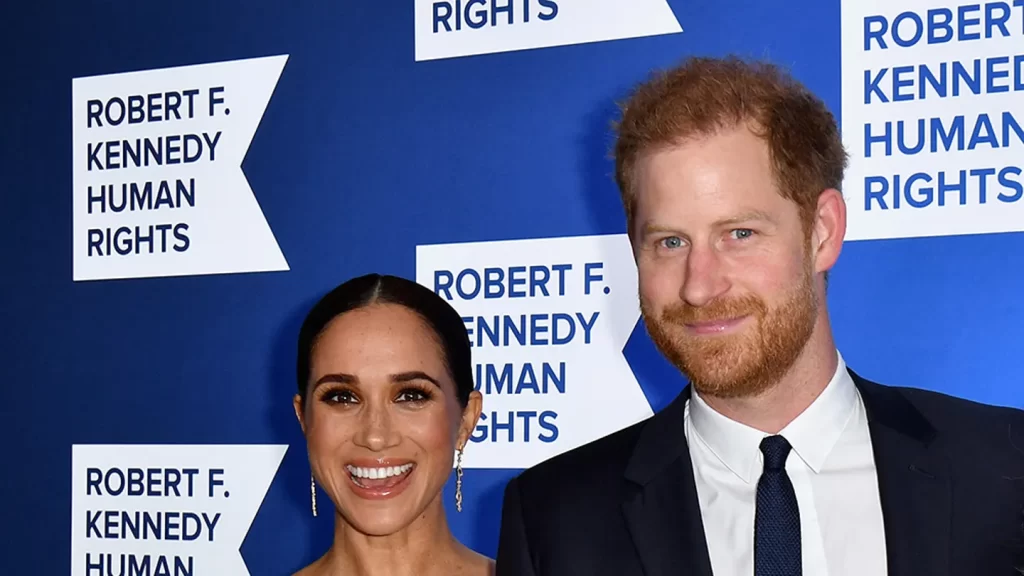 Royal commentator Hilary Fordwich told Fox News Digital that it is unlikely Buckingham Palace will feed into Harry's latest press tour by offering a statement. Instead, she suspects the royal family will continue to keep calm and carry on.
"As Harry well knows, the royal family don't speak freely about their feelings, and nor is he," said Fordwich. "The operative word here is 'freely.' Literally and figuratively, Harry has sold his soul as he was paid by Netflix to bear his soul. Since the royal family will not be speaking freely, and haven't sold their souls, we can gather from many that they are 'completely exhausted' and 'weary' with the misinformation from Harry. Historically and culturally the British tend to let actions speak louder than words. King Charles inviting them to the coronation shows that they are 'keeping calm and carrying on.' That infamous motto was a way of life for Brits during The Blitz because… it's what is expected of the royal family by the British public and the Commonwealth at large."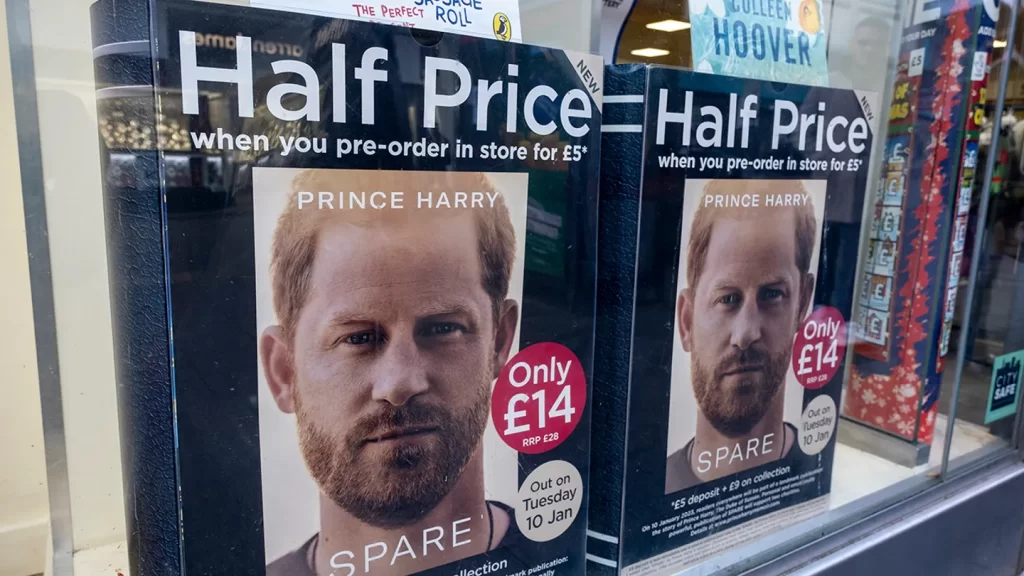 "Another way we can witness their feelings via their actions is to look at what [the royals did] during the Christmas season," Fordwich pointed out. "They continued to serve the British public via [Kate Middleton's] caroling service, their many walkabouts and events supporting a variety of charities. Everything was focused on others in need, not on themselves. This speaks volumes about their feelings. It is indeed business as usual – the business of serving the public as the royals do."
Royal commentator Neil Sean chimed that Harry's latest interviews are "simply dire drivel that we are all tired of now."
"[His publishers] must be wondering what on Earth have they risked all that money on," he said. "[The Sussexes] gave the best stuff loosely speaking to Oprah, so the royals will have nothing to worry about here."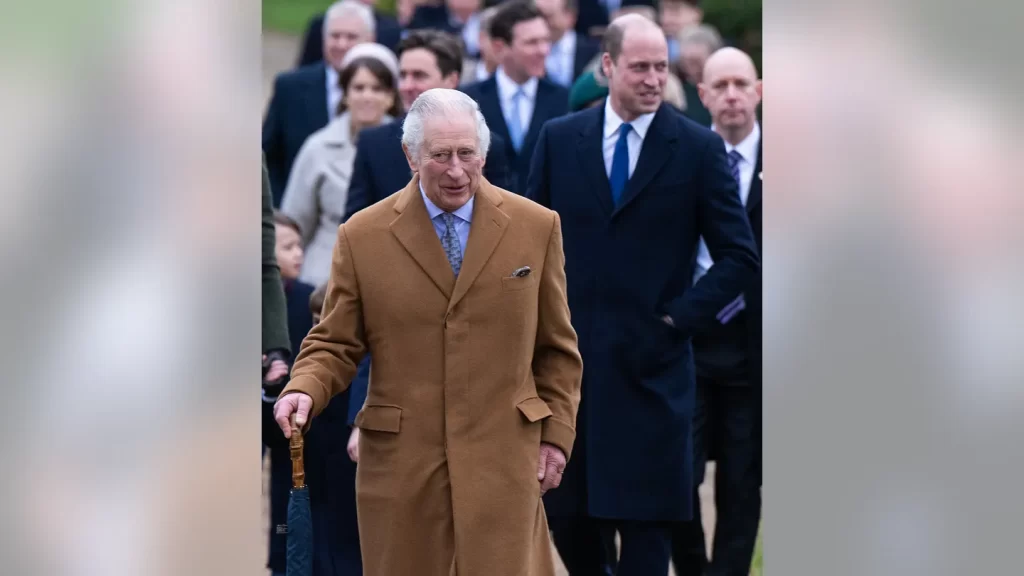 In clips released by ITV on Monday, Harry admitted he wants to have his father and brother back. The Duke of Sussex was also shown saying that "they feel as though it is better to keep us somehow as the villains" and that "they have shown absolutely no willingness to reconcile" — though it was not clear who he was referring to.
The prince added he wanted "a family, not an institution."
Bestselling author Christopher Andersen, who has recently written a book about King Charles III, told Fox News Digital that Harry will continue to speak out against the palace in hopes of finally being heard. That, he said, should make the palace concerned.
"There's no doubt that in [his memoir] 'Spare,' Harry will once again aim for the palace in general, and by extension at the king and Prince William," said Andersen. "Harry and Meghan see themselves as waging a public relations war with the palace, and Harry's memoir is a major offensive weapon in that war. Whether it explodes like the Oprah interview or fizzles like their Netflix documentary, we'll just have to wait and see."
"By chumming the waters with his ITV and '60 Minutes' interviews, Harry is making it crystal clear that he will do whatever it takes for his book to make an impact," Andersen noted. "So far it doesn't seem as if Harry is pulling any punches. If I were a king less than five months from his coronation, I'd be worried… Publicly, King Charles has done a remarkable job of maintaining a stiff upper lip. [But] I'm sure it's already started to tremble."
"This isn't easy for the royal family," he continued. "The constant sniping from Montecito is far more than just a nuisance. At a time when the monarchy is at its most vulnerable, every hit from Harry and Meghan takes its toll, chipping away at the foundation of the institution itself. Charles, more than anyone, worries that by the time the crown is placed on his head, it will be battered and dented beyond repair."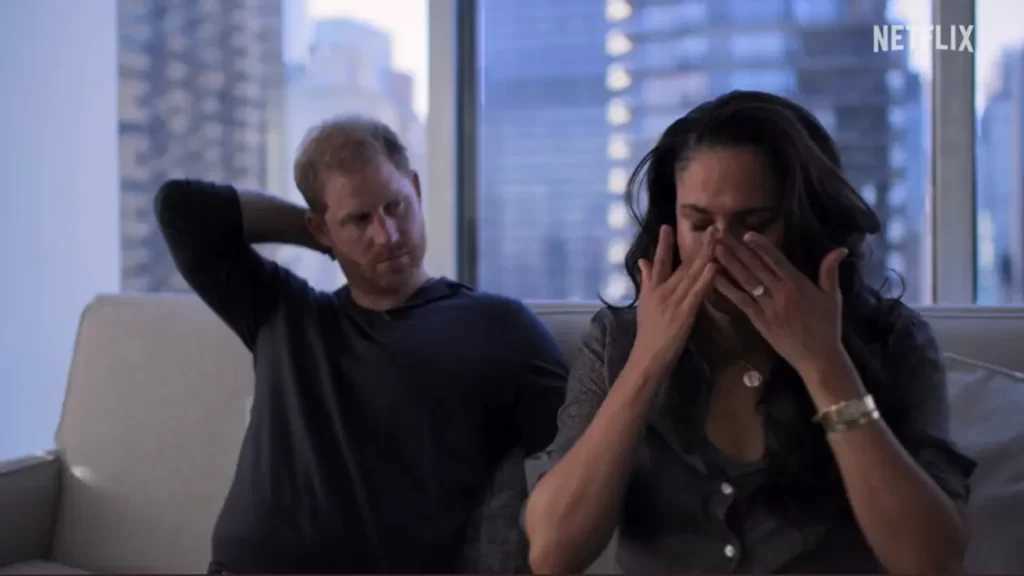 Since he departed from the U.K., Harry has spoken about his estrangement from his father, 74, and elder brother, who is the heir to the throne. True Royalty TV co-founder Nick Bullen previously told Fox News Digital that the relationship between William, 40, and Harry is at "an all-time low." Andersen suspected it will only continue to worsen as William "famously holds grudges."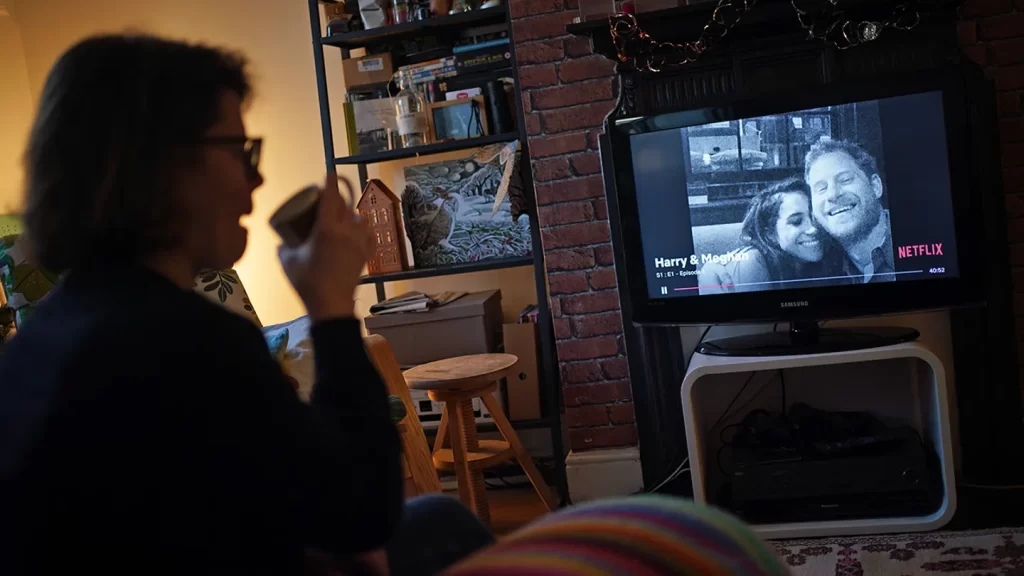 Multiple sources have told Andersen that Harry is hoping for an apology from the palace. However, it is likely he will be doing plenty of waiting. Andersen wondered if it was time for the king to consider whether the Duke and Duchess of Sussex should keep their royal titles after all.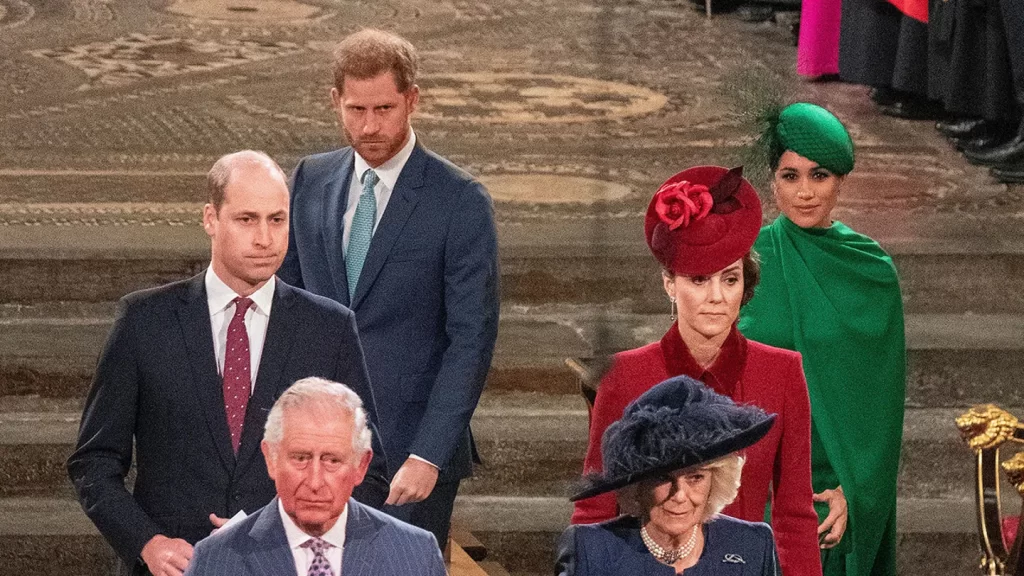 "Harry has made it clear that he and Meghan offered to relinquish their titles – an offer he said was leaked to the press by the palace," shared Andersen. "I never would have thought it's possible, but it's beginning to look as if the king may take him up on that offer."
The Associated Press contributed to this report.