Uber driver carjacked, shot and killed in Lynwood identified as Marine veteran
LYNWOOD, Calif. – The search is on for two suspects after an Uber driver was shot and killed and then carjacked in Lynwood early Friday morning, officials said.
The shooting was reported just after 1:30 a.m. at a 7-Eleven, which just celebrated its grand opening the day before, in the 2800 block of Imperial Highway.
The victim's Honda Accord was carjacked by one of the suspects after shots were fired, while the second suspect took off running, according to authorities.
His Honda sedan was found abandoned in a neighborhood near the crime scene and has since been towed by LASD investigators as evidence.
Loved ones have identified the victim as Aaron Orozco. His family members said he was a Marine veteran and that he served three tours in four years in Iraq and Afghanistan. They also told FOX 11 he was in his late 30s and is survived by his wife and two children.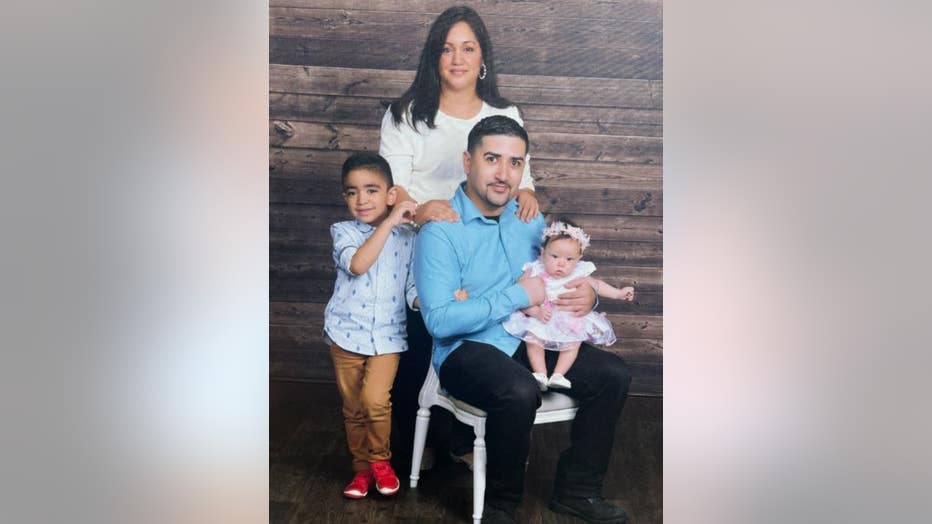 Aaron Orozco and his family. (FOX 11)
A detailed description of the suspects was not available.
Homicide investigators are working to gather surveillance footage from the scene.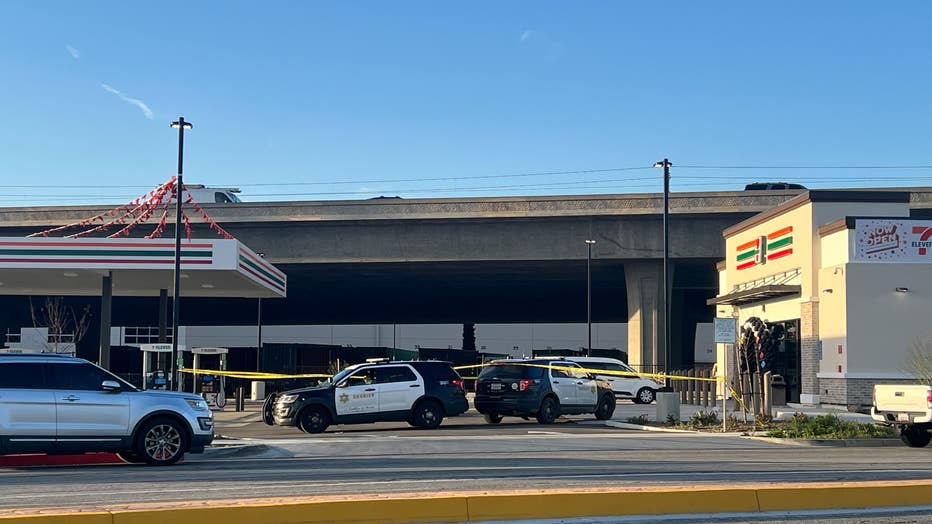 An investigation is underway after an Uber driver was shot and killed during the early morning hours of March 24, 2023. (Gigi Graciette KTTV)
"This is a terrible tragedy and our hearts are with the victim's loved ones at this time. We are gathering information and working with local law enforcement," 7-Eleven, Inc. said in a statement released to FOX 11.
"Our hearts are with Mr. Orozco Figueroa's family as they cope with this unfathomable tragedy, and we have reached out to offer our condolences," Uber said in a statement. "We banned the rider's account and are working with police on their investigation."
Anyone with information about the deadly shooting and carjacking is asked to contact the LASD.
When FOX 11 asked Uber what happens when one of their drivers is killed, the company said that Orozco's family is eligible for survivor benefits which are provided through Intact. Additionally, Uber has a Public Safety team made up of former law enforcement officers and paralegals that stand ready to assist law enforcement with their investigation. Uber said that they are working closely with detectives on this case and will continue to cooperate with their investigation.
A GoFundMe account has been created.