US has 'absolute legal right' to shoot down Chinese spy balloon, say national security experts
U.S. officials say the balloon's altitude is about 60,000 feet.
The Biden administration is well within its authority to shoot down the Chinese spy balloon that floated over Alaska and was spotted over Montana late this week, according to national security and legal experts.
"We have the absolute legal right to take it down," said Cully Stimson, a 30-year veteran of the Navy Judge Advocate General's Corps and a senior legal fellow and manager of the National Security Law Program at the Heritage Foundation.
"From a rules-of-engagement standpoint, we have the absolute legal authority under domestic and international law to take this down," he added. "We're legally on very, very solid ground."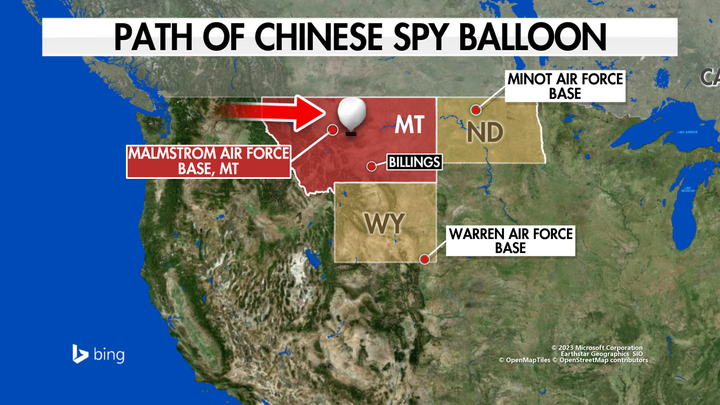 Stimson said that domestic authority for the action can be found in various laws of armed conflict and, internationally, in the Geneva Conventions, which are the treaties and protocols that set standards for war and defense of national territory.
Stimson said that U.S. territory includes U.S. airspace up until space is reached, but the balloon is well within U.S. airspace – Pentagon officials say it is at about 60,000 feet.
Bryan Clark, a senior fellow at the Hudson Institute, says that U.S. airspace goes up to about 100,000 feet and said that other than these sorts of surveillance balloons, no aircraft are usually found above 60,000 feet. Clark said that taking down the balloon would be "legal as long as the balloon is unmanned and is in U.S. airspace."
James Andrew Lewis, director of the Center for Strategic and International Studies' Strategic Technologies Program, said that while the exact boundaries for national airspace can get "fuzzy" at high altitudes, the Chinese balloon is well within U.S. airspace.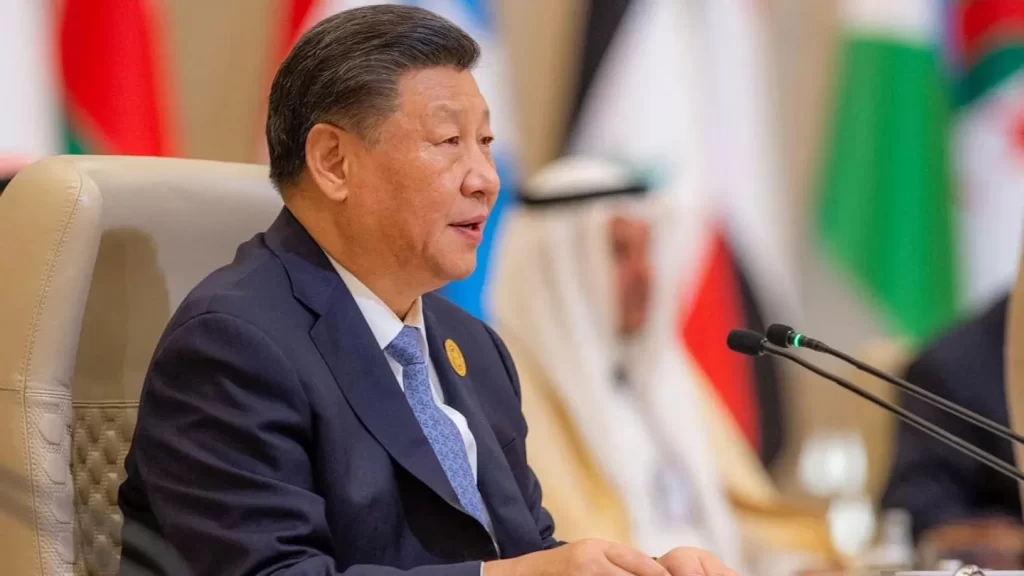 "Things in orbit are outside of sovereign territory," he said. "Anything under 100,000 feet could be considered fair game."
While the option to take down the balloon is available, the Pentagon has so far said that it is worried about whether that's a prudent option. One senior U.S. official said that there is worry about debris landing on residential areas, but also that there are other options for bringing it down "when it is deemed safe to do so."
Ilan Berman, senior vice president ot the American Foreign Policy Council, said it's likely that the Biden administration is citing the possibility of debris to avoid causing an incident with China.
"They just don't want to shoot it down, because they don't want to provoke the Chinese," he said.
Victoria Coates, a senior research fellow for international affairs and security at the Margaret Thatcher Center for Freedom, said that China has said that it is building these surveillance balloons and is most likely testing the U.S. to see what kind of reaction it gets with the intrusion.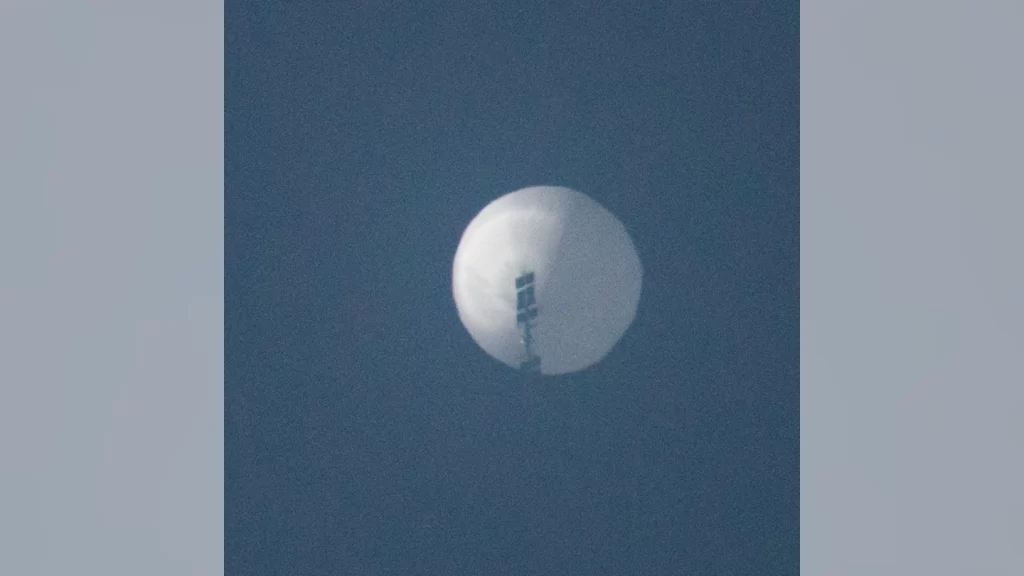 "They rolled this over Alaska and Montana just to see what the response would be," she said, adding that "we need to make very clear that this is our space."
Coates said it is no coincidence that the balloon is hovering near U.S. intercontinental ballistic missile fields and said that China can't be believed when it says it's collecting weather data.
"This really tests the bounds of credulity, given their past behavior," she said.
---
Trump joins calls for Biden admin to 'shoot down' suspected Chinese spy balloon
The People's Republic of China has confirmed the balloon craft floating over Montana is Chinese
Former President Trump has weighed in on the suspected Chinese spy balloon hovering above the northern United States, calling on President Biden and his administration to "shoot" it down.
"SHOOT DOWN THE BALLOON," Trump wrote in a Friday morning post to Truth Social.
Trump, who announced last November that he would make a third run for the White House in 2024, is not the only one calling for the Biden administration to take immediate action amid tension with China.
Former South Carolina Gov. Nikki Haley, who is expected to announce her 2024 presidential bid later this month, also called for aggressive action from the Biden administration.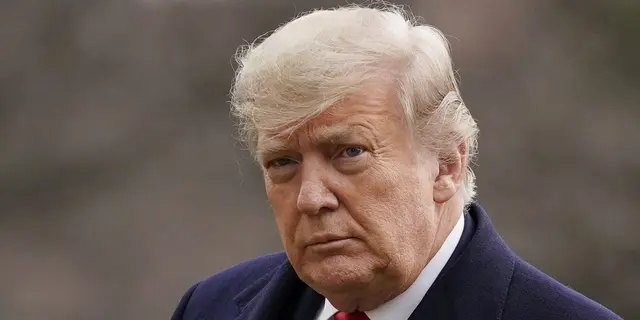 "Shoot down the balloon. Cancel Blinken's trip. Hold China accountable," Haley wrote in a tweet. "Biden is letting China walk all over us. It's time to make America strong again."
The Pentagon addressed the suspected surveillance balloon that was detected over Billings, Montana and said Thursday that while they considered taking down the possible threat, they ultimately decided against any action due to "the risk to safety and security of people on the ground from the possible debris field," according to Secretary of Defense Lloyd Austin.
"From the spy balloon to the Chinese Communist Party spying on Americans through TikTok to CCP-linked companies buying American farmland, I'm deeply troubled by the constant stream of alarming developments for our national security," Gov. Greg Gianforte, R-Mont., wrote in a statement addressing the high priority concern.
The suspicious balloon, reportedly the size of three school buses, is currently being tracked by the U.S. government, but Montana lawmakers do not believe the Biden administration is doing enough to combat the potential threat.
Sen. Steve Daines, R-Mont., a fifth generation Montanan, demanded there be a "full security briefing from the administration on this situation."
"Shoot. It. Down. The Chinese spy balloon is clear provocation. In Montana we do not bow. We shoot it down. Take the shot," Rep. Ryan Zinke, R-Mont., a former Navy SEAL, tweeted urgently on Thursday.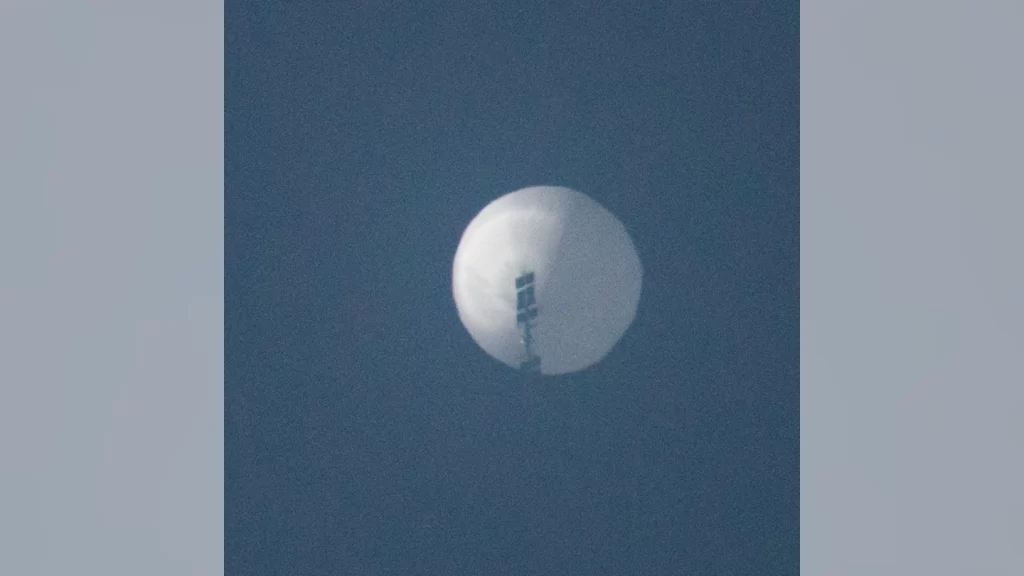 "The fact that this balloon was occupying Montana airspace creates significant concern that Malmstrom Air Force Base (AFB) and the United States' intercontinental ballistic missile (ICBM) fields are the targets of this intelligence gathering mission," Daines wrote in a letter to Austin amid growing concerns over the balloon.
The People's Republic of China confirmed Friday that the balloon craft floating over Montana is Chinese.
"The airship is from China. It is a civilian airship used for research, mainly meteorological, purposes," a Chinese Foreign Ministry spokesperson confirmed Friday. "Affected by the Westerlies and with limited self-steering capability, the airship deviated far from its planned course."
The spokesperson said China regrets the incident.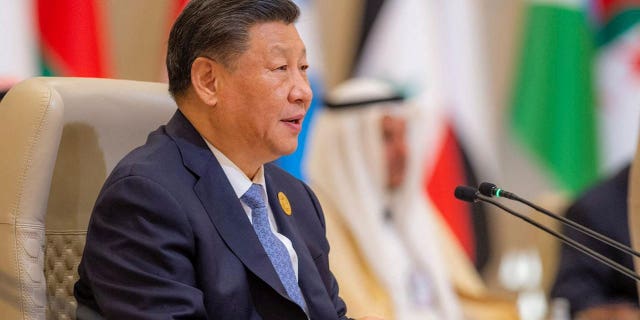 The statement continued, "The Chinese side regrets the unintended entry of the airship into US airspace due to force majeure. The Chinese side will continue communicating with the US side and properly handle this unexpected situation caused by force majeure."
Announcing an investigation by China's government to look into the reports of the balloon, Foreign Ministry spokesperson Mao Ning said Friday during a daily briefing that "China is a responsible country and has always strictly abided by international laws, and China has no intention to violate the territory and airspace of any sovereign countries."
She also urged U.S. officials and Chinese authorities to proceed "calmly and carefully" amid the investigation.