Who are the Nashville school shooting victims?
Three children, three adult victims killed in Nashville school shooting at Covenant School, police say
Nashville police have identified the six people, three young children and three adults, who were killed in a mass shooting at a private Christian school on Monday.
TAKE A TIME OUT TO PRAY FOR THEM TO BE IN PEACE WITH GOD.

IMAGINE GOING TO SCHOOL TO TEACH AND TO LOSE YOUR LIFE, IT SURE WAS NOT THE PAYCHECK…. IT WAS THE KIND HEARTS OF GOOD PEOPLE WHO SACRIFICE MONEY FOR FULLFILLMENT. THOSE ARE THE MEN AND WOMEN WHO TEACH! THEY HELPED ME BECOME RICH ONLY TO REALIZE GOD IS MOST IMPORTANT!

IMAGINE BEING THE CHILD, ALL YOU WANT TO DO IS HAVE FUN AND PLAY  WITH YOUR FRIENDS, BUT YOU END UP DEAD!

IMAGINE THE PARENTS, WHAT LOSS THEY FEEL
Below are the victims of the Nashville school shooting:
Evelyn Dieckhaus, 9

William Kinney, 9

Hallie Scruggs, 9

Mike Hill, 61

Cynthia Peak, 61

Katherine Koonce, 60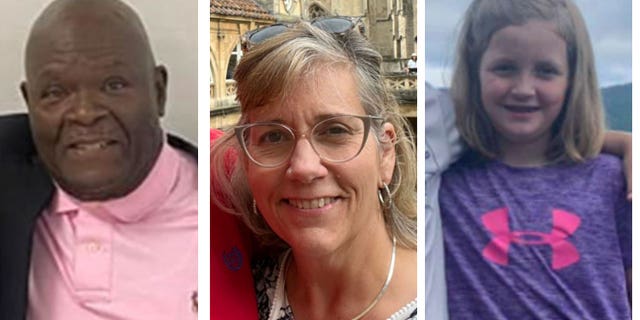 The victims were shot and killed when Audrey Elizabeth Hale, a 28-year-old transgender former student of the Covenant School, entered the premises with two "assault-type rifles" and a handgun and began firing, police said.
The shooter was killed by responding Metropolitan Nashville Police Officers Rex Englebert and Michael Collazo.
Numerous local churches held prayer vigils Monday evening and several more are scheduled in the coming days to pay respects to the victims and offer the community's support for their families, according to local FOX affiliate WZTV.
NASHVILLE SCHOOL SHOOTING: OFFICERS TOOK OUT

TRANNY

SHOOTER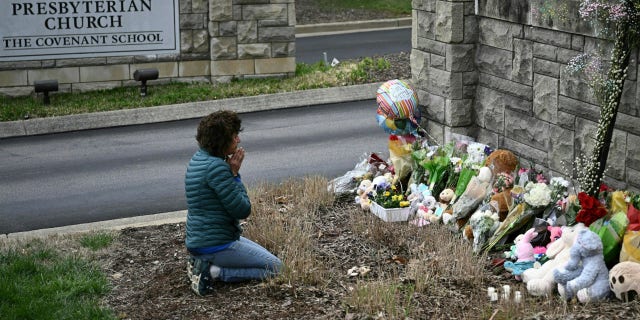 "My heart goes out to the families of the victims," said Mayor John Cooper. "Our entire city stands with you."
The following is what is known about the victims so far.
Evelyn Dieckhaus
Evelyn Dieckhaus, 9, was a third-grader at the Covenant School! , WTF is society been teaching, How could someone shoot a innocent little child?
Evelyn Dieckhaus, 9, was a third-grader at the Covenant School! RIP LITTLE ONE, GOD HAS YOU NOW!
Her older sister, a fifth-grader, spoke at a vigil for the victims held Monday night at Woodmont Christian Church, where the family attends worship services.
Evelyn's sister cried as she said, "I don't want to be an only child," according to The Tennessean.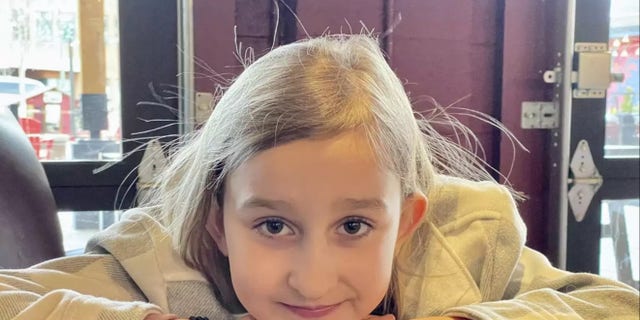 "One of the 9-year-old victims of the Nashville school shooting goes to my church," Woodmont church member Sarah Drury wrote on Facebook. "Her name is Evelyn Dieckhaus. She was adorable. I taught her equally angelic big sister in Sunday school."
"Her mom Katy volunteered in our children's ministry… such a sweet Christian family," Drury continued. "We had a prayer vigil tonight at our church. We are, the whole city, saturated in grief. Now. It's time to marry prayer and grief with action."
"It has been a hard day," Woodmont Baptist Church senior pastor Nathan Parker said. "We are sad. Sad for the families who came rushing to our church. Sad for those whose lives will never be the same because of the trauma inflicted on them. Sad because we live in a world broken by sin, suffering and death."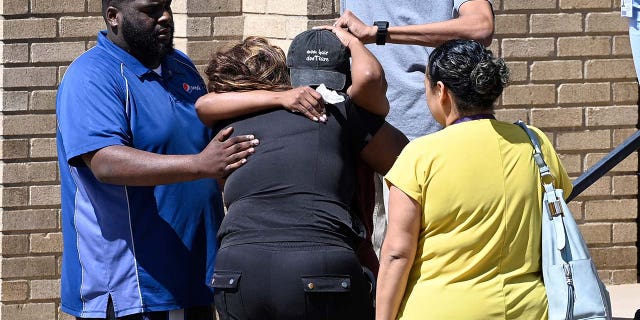 William Kinney
William Kinney was a 9-year-old student at the Covenant School.
Hallie Scruggs
Hallie Scruggs was the 9-year-old daughter of Chad Scruggs, the senior pastor at Covenant Presbyterian Church, the pastor told local news station WKRN.
"We are heartbroken. She was such a gift. Through tears, we trust that she is in the arms of Jesus, who will raise her to life once again," the girl's father said.
The Covenant School operates as a ministry of Nashville's Covenant Presbyterian Church.
NASHVILLE SCHOOL SHOOTING: 6 KILLED, INCLUDING 3 STUDENTS, SHOOTER DEAD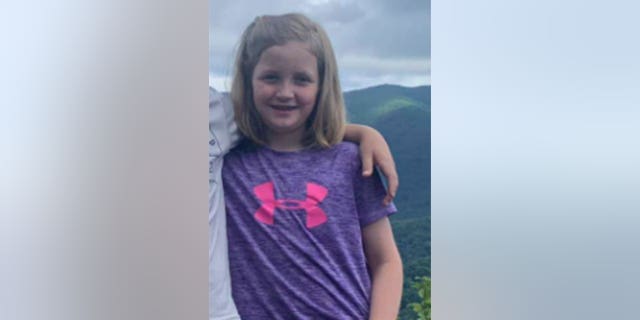 Katherine Koonce
Dr. Katherine Koonce, 60, was the head of the Covenant School.
Her niece, Heather Benge, wrote on Facebook that Koonce "was a kind person and a fearless teacher and I can see by the pure amount of love being shown towards her (and our family) right now that she touched the lives of many."
"She was a beacon of light, a faithful servant and will be missed greatly," Benge wrote. "Please keep my family in your prayers as we navigate the coming days and also for the families of the other victims. School shootings MUST stop. NO ONE deserves to feel the pain so many of us are feeling tonight."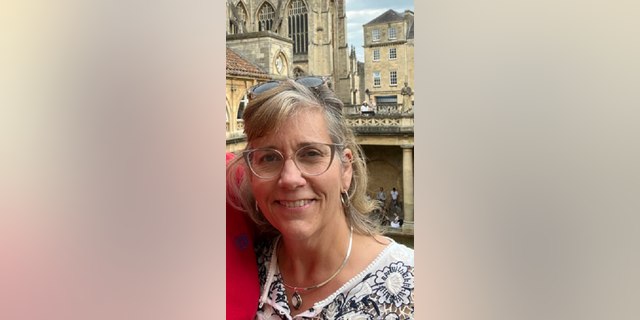 In a statement on the school's website, Koonce described the mission of the Covenant School as "more than simply educating our students."
"We are participating in the miracle of their development and seeing them transform into who they will be," Koonce wrote. "Impactful teaching methods and programs, daily all-school chapel, and school-wide service-learning are the backdrop for the real work — helping children become who God intends them to be."
Before coming to the Covenant School, Koonce was academic dean at Christ Presbyterian Academy for seven years and director of learning services at the school for eight years prior. She held a doctorate degree in education from Trevecca Nazarene University, a master's degree from Georgia State University, and a bachelor's degree in education from Vanderbilt University, according to her LinkedIn profile.
Emily Anderson, a pastor at New Providence Presbyterian Church who says she was friends with Koonce for more than four decades, wrote in an online tribute that Koonce "died rushing in to protect children."
"I don't know that I've ever met a more purely decent and loving human being. Certainly no one who was more passionate about children and education," Anderson wrote on Facebook.
Cynthia Peak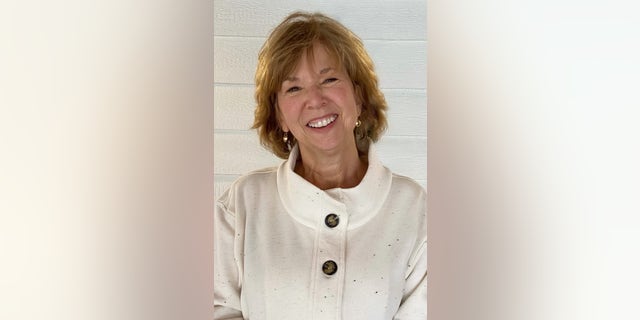 Cynthia Peak, 61, was a substitute teacher working at the school.
"Our hearts are broken to confirm the loss of our beloved Cindy Peak. Cindy was a pillar of the community, and a teacher beloved by all her students," the Peak family said in a statement to Fox News Digital.
"Her favorite roles in life were being a mom to her three children, a wife to her husband, and an educator to students. We will never stop missing her. We are grateful for the hope of Heaven. She never wavered in her faith, and we know she is wrapped in the arms of Jesus. Our hearts go out to all the victims' families as we grieve this horrific tragedy."
Michael Hill
Michael Hill, 61, was a custodian at the school, according to police.
Tim Dunavant, a pastor at Hartsville First United Methodist Church who knew Hill, said he hired Hill at the Covenant School 13 years ago when he was in charge of the school kitchen.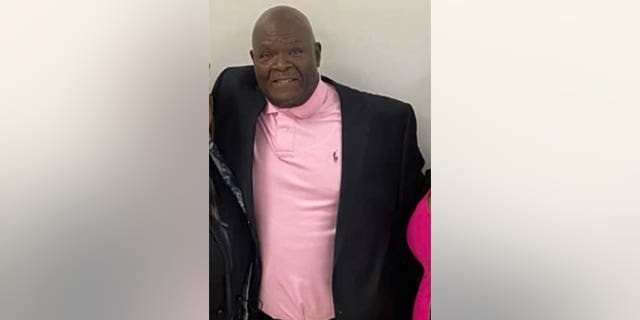 "I don't know the details yet. But I have a feeling, when it all comes out, Mike's sacrifice saved lives. I have nothing factual to base that upon. I just know what kind of guy he was. And I know he's the kind of guy that would do that," Dunavant wrote in an online post. "Goodbye Mike, I'm going to miss those encouraging texts out of the blue from you."
A GoFundMe page for the Hill familywas set up by Nashville resident Anne Puricelli. The page states that Hill was the "beloved father of eight children" and was known as "Big Mike" to students of the Covenant School.
The Hill family said Mike took great pleasure and found tremendous joy in his job and through those students. Money raised by the GoFundMe page will be put toward funeral services and other expenses, according to the fundraiser.
---
Nashville shooting victims included 9-year-old children, head of school
Police have identified the three children and three adults who were killed in a mass shooting at The Covenant School in Nashville's Green Hills neighborhood on Monday morning.
Authorities identified the children as Evelyn Dieckhaus, Hallie Scruggs and William Kinney, all 9-years-old, and the adults as Cynthia Peak, 61, Katherine Koonce, 60, and Mike Hill, 61.
The Nashville Presbytery confirmed to CBS News that 9-year-old Scruggs was the daughter of Chad Scruggs, the senior pastor at Covenant Presbyterian Church.
All three adults worked at the school. Hill worked as a custodian, Peak was identified by authorities as a substitute teacher and Koonce is listed as head of school on the school's website.
Police have identified the shooter as a former student at the school: 28-year-old Audrey Hale, from Nashville. Authorities released body camera footage Tuesday of police officers responding to the shooting and taking down the assailant.
Although authorities have not determined a possible motive for the shooting, they are characterizing it as a targeted attack. However, police do not believe that the victims were targeted individually.
"We feel that these students who were targeted were randomly targeted," said Nashville Police Chief John Drake on Tuesday.
Don Aaron, the director of media relations at the police department, clarified that while there is "no evidence that individuals were specifically targeted" in the shooting, "this school, this church building was a target of the shooter."
"But we have no information at present to indicate that the shooter was specifically targeting any one of the six individuals who were murdered," Aaron said.
Police said the shooter was armed with "at least" two assault-style rifles and a handgun during the attack. They determined that the shooter had previously purchased seven firearms, legally, from five local stores, according to Drake. Three of those weapons were used to carry out the shooting, the police chief said.
The shooter's parents were under the impression that the shooter had at one time owned a weapon but sold it, Drake said, adding that the parents did not know the shooter was in possession of other weapons after that.
Police determined the shooter had hidden "several" weapons in the home, he said.
The shooter entered The Covenant School through a side door and traversed the building, moving from the first floor to the second floor and "firing multiple shots," Aaron said.
Responding officers saw the shooter firing on the second level, and at that point, they "engaged," Aaron said. The shooter was fatally shot by two of the five responding police officers at the scene, he said.
Covenant, founded in 2001, is a private Christian school with 33 teachers and up to 210 students starting in preschool through 6th grade, according to the school website.
---
Custodian killed in Nashville school shooting had a heart for kids, his family says
"Every last one of us, all seven — we all received those 'I love you' texts, those random 'I love yous,'" Brittany Hill said. "I'm going to miss those, I really am. I'm going to miss those random 'I love yous.'"
NASHVILLE, Tenn. — Big Mike. That's how students of Covenant School in Nashville knew and will remember custodian Michael Hill who was one of six people killed in a school attack Monday.
"My dad loved children, absolutely adored children," Brittany Hill told NBC News on Thursday.
"All of the messages we have received, through Facebook and Instagram and text messages — were all about how the kids loved Big Mike," she said.
Michael Hill, 61, was a religious and praying man who was known for corny "dad jokes" and the pet names he adored calling his seven children, they said.
Hill was one of three adults and three children killed Monday when an assailant armed with two assault-style rifles and a handgun attacked the school.
The 28-year-old shooter was killed by police, and authorities have not released a motive, if one is known.
Hill's family waited with other victims' relatives after the incident, until a police chaplain and officers confirmed he had been killed.
"We were actually waiting for it to be confirmed, but we knew prior," daughter Tawana Garner said Thursday. "I knew immediately when he didn't answer the phone."
Although family members never got a chance to say goodbye to Michael Hill, his messages to them remain. He often texted them, and at least every few days, the message would say "I love you."
"Every last one of us, all seven — we all received those 'I love you' texts, those random 'I love yous,'" Brittany Hill said. "I'm going to miss those, I really am. I'm going to miss those random 'I love yous.'"